Maharashtra loan waiver: How banks undid Fadnavis' pet plan, forcing him to delink Aadhaar from disbursal
Maharashtra chief minister Devendra Fadnavis' dream of delivering the country's first, blemishless, Aadhaar-linked farm loan waiver scheme has turned into a nightmare.
Maharashtra chief minister Devendra Fadnavis' dream of delivering the country's first, blemishless, Aadhaar-linked farm loan waiver scheme has turned into a nightmare.
Banks have derailed his plan to such an extent that Fadnavis will not recognise his own pet project when the disbursal kicks off in desperation over the next week or two. The most critical rules devised to ensure corruption-free disbursal to only the most distressed farmers will by then have been consigned to the dustbin.
Thanks to the inefficiency of banks of all hues—national and district; commercial and cooperative; public and private—the disbursal has stopped dead in its tracks. After inordinate delays (the waiver was announced on 24 June), the government set 18 October for kicking off disbursal. On that day, guardian ministers fanned out into the districts to hand out a few hundred waiver certificates to eager farmers. (The payment is made to the banks, farmers receive certificates proclaiming them debt-free and making them eligible for fresh loans.)
But that was government optics for public consumption, just political theatre to show that the scheme had taken off on the promised date. In reality, the government was in panic mode, desperately stalling for time.
Just two days earlier (16 October) the government's IT vendor, Innowave IT Infrastructure Ltd, had drawn up the first masterlist of beneficiaries. That list had knocked the daylights out of Mantralaya, the seat of the Maharashtra government. The government received 1.05 crore applications from farmers. The banks came out with a list of 77.29 lakh farmers who according to them were eligible for waiver (about 56.59 lakh families). But the first combined masterlist drawn up by Innowave threw up only 2.39 lakh valid applicants (called the Green List). That amounted to a hit rate of just 3 percent and a failure rate of 97 percent (normally it should be the other way round).
It was instantly clear that the list was infected. For some reason, the well-intentioned objective of Aadhaar-mapping of loan accounts had bombed.
With two days to go for the proclaimed inauguration of disbursal, the government was scrambling to make sense of the the mess that its various departments (Cooperation, IT and the Chief Minister's Office), Innowave and, most important, 66 banks had managed to turn it into eight stressful weeks of running on the spot, and as will become clear later in this report, an exercise in running backwards.
The mess is so rancid that in the 36 days since 18 October no waiver certificates have been given out. Not one. The government is sitting on mountains of junk data submitted by the banks, clueless how to go about making a masterlist of verified beneficiaries. It has been able to move names from the Yellow List (data that is retrievable) only by doing away with some key safety filters. There have been more than 20 changes to the allotment policy in the last one month, but nobody is the wiser if the Green List, which has grown from 2.39 to 15 lakh around one week ago (it is changing every day), is clean or corrupted.
As a face-saver for 18 October, the government picked up a few hundred "possible" beneficiaries and handed out the waiver certificates. Unsuprisingly, there is already a backlash. Some farmers who did not even apply for waiver are reported to have received waiver certificates and some eligible ones received certificates with all kinds of errors: Wrong name, wrong loan details, and so on (as evidenced later in this report).
In the matter of a few months, Fadnavis' prospective trump card—the first and only government to carry out the most efficient Aadhaar-linked loan waiver programme—has become his biggest political and administrative challenge yet. An albatross round his neck that he has to get rid of before the Winter Session of the state Assembly begins on 11 December. From there on, if the waiver web is not untangled, political temperatures might reach the June 2017 levels when farmers' agitations backed by all political parties forced him to announce a loan waiver he was reluctant to offer: And for good reasons.
What went wrong?
To appreciate what went wrong it is important to understand the process devised by the government for generating a master list of farmers eligible for the waiver. The broad eligibility criterion was this: The government would waive up to a maximum of Rs 1.50 lakh per farmer- family. This would ensure that one, the loan waiver would reach as many families as possible and two, that rich farmers would be kept out and only small and marginal farmers would benefit. Farmers who had paid up their loan would get an incentive of Rs 25,000. If there were cases of loan waiver and incentive within the same family (loan taken by different family members, some paid up some defaulted), the total outgo would still be capped at Rs 1.50 lakh per family.
To further ensure purity of process and identification of beneficiaries, Chief Minister Fadnavis insisted on linking the bank accounts with Aadhaar numbers of the farmers. This would be a challenge because banks had given out loans as early as 2009 when there was no Aadhaar and the seeding of Aadhaar with bank accounts is at a very nascent stage even in urban areas. But Fadnavis was insistent on Aadhaar linkage because he wanted a high fidelity disbursal unlike in 2009 when the Comptroller and Auditor General (CAG) pointed out enormous leakages.
A two-way process was devised to collect data. Farmers across Maharashtra were asked to apply through the Aaple Sarkar portal. At the other end of the process banks across the state were asked to submit their list of defaulting farmers. Innowave, the vendor tasked with designing MahaOnline's direct benefit transfer (DBT) for more than 40 government schemes, was pulled into creating the processing system for the loan waiver scheme as well.
Top sources in the IT and Cooperation departments told Firstpost that Innowave designed both the data-capture forms – one for farmers to fill in their details and one for the banks. The form given to the banks was extensive to say the least. Banks normally store the data of their loan accounts under 46 fields (name, age, city, loan amount, amount repaid, overdue etc). But the form they received from the Cooperation Department had 66 fields – 20 more than their own forms. But the information required in all these fields was such that the banks would have it with them, except of course Aadhaar (in some cases).
Having collected the data from both farmers and the banks, the job of the system integrator, Innowave, was to develop a software to match the two lists and come up with one masterlist of beneficiaries. The software – rule-based engine in IT jargon – was developed on the basis of an elaborate allotment policy drawn up by the Cooperation Department. Such a masterlist would be of high fidelity and perhaps set the template for governments across the country for leak-proof disbursal of farm waivers.
But thanks to the banks, it was not to be. Farmers had to register with their Aadhaar numbers which would be instantly verified on the Aadhaar central database even before they could access the form. So all the Aadhaar numbers provided by farmers were clean. The Aadhaar numbers supplied by the banks were another sordid story altogether, exposed in this Firstpost story on 24 October.
Significant as that exposé was in bringing to light how the whole process had gone astray, it was not even the tip of the iceberg. For example, it was not clear from that list of 273 farmers – a minuscule extract from the huge data base of 77.29 lakh applicants – what the extent of the infected data was. Or who was responsible for the generating it; the system integrator, some or all of the 66 banks.
The government's first instinct was to suspect the smaller banks because it was unthinkable that the giant national banks, who pride themselves in their CORE banking systems, would turn in dirty, putrid data. But here is the shocker. After multiple, persistent visits to the IT and Cooperation departments in the last one month since our first exposé, Firstpost can now say with authority that when it comes to callousness with public money there is hardly any distinction between big banks and small.
Sample this: The country's biggest commercial bank, State Bank of India, submitted loan details of about 11 lakh farmers. Out of this about three lakh entries had errors. In just one form submitted by SBI (it submitted more than 3,000 forms in all according to Mantralaya sources), more than 11,ooo farmers were assigned one single Aadhaar number. More shocking, the Aadhaar number was also single digit: 0 (zero).
Other big banks such as HDFC, ICICI, Canara Bank, Central Bank, Bank of Maharashtra, Bank of Baroda were also guilty of gross errors in the data provided. On 25 October, a week after the dirt hit the roof, Fadnavis chaired an emergency meeting with representatives of the banks and read them the riot act. Top officers supervising the work, SS Sandhu (additional chief secretary, Cooperation), V K Gautam (principal secretary IT, now sent on leave), D K Jain (additional secretary, Finance) and Praveen Pardesi (additional chief secretary to CM) had a PowerPoint presentation put together to highlight the complete lack of integrity of the data provided by the banks. They pointed out as many as 11 major types of errors, not to mention the umpteen instances of entering invalid characters (such as dash, hyphen, asterisk, back slash etc). Here is a selection from that list of errors:
1. Using same saving account number for two related persons, husband and wife
Sudhakar G Awatik SB a/c number 60xxxxxxxxxxx90; loan a/c 60xxxxxxxxxxx68 and wife Geetabai Sudhakar Awatik SB a/c 60xxxxxxxxxxx90 and loan a/c 60xxxxxxxxxxx23.
2. Using same Aadhaar number for two unrelated persons
Aastik Shivalay Shejole, Aadhaar number : xxxx7852xxxx, loan a/c 60xxxxxxxxxxx16, SB a/c 60xxxxxxxxxxx26
Ushabai Bhimrao Kale, Aadhaar number : xxxx7852xxxx, loan a/c 60xxxxxxxxxxx20, savings a/c 60xxxxxxxxxxx77
3. Wrong Aadhaar number for multiple entries
Aadhaar number 123123123123
4. Wrong saving a/c number, same Aadhaar number for two unrelated persons (each name entered as a single string) 
DilipRamchandraKachale, Aadhaar : xxxx111110157, loan a/c 20xxxxxxx70, savings a/c 111111111111;
BalkrishnaSavkeramGhagle, Aadhaar : xxxx11110157, loan a/c 60xxxxxxx38, savings a/c 111111111111;
5. One name, one Aadhaar number, savings number and loan a/c numbers repeated over and over
The name Sangita Hanmant Chavan appears over and over with same Aadhaar number 100000000000 and same saving a/c 14905100005045 and two loan a/c numbers 480 and 481
6. Inconsistencies in bank data about status of loan
Many banks, including Ahmadnagar DCC, Akola DCC, BOI, BoM, Canara Bank, Gondia DCC, Maharashtra Gramin Bank, said loan was fully repaid and yet showed overdue amounts. A sample in table below:
Bank name  Farmer name            Fully repaid   Overdue
Canara           Aadmane S Rao                Yes                   Rs 1,05,113.17
BoB                Aabasaheb  Bhukele        Yes                   Rs 49,924
BoI                 Aont Chaple                     Yes                  Rs 7,49,000
BoM              Aabubai Borkar                 Yes                  Rs 3,00,009
Sharad Pawar is wrong
Following Firstpost's 24 October exposé of the major bungling by the banks, former chief minister Sharad Pawar roasted Fadnavis for the inordinate delay in disbursal of the loans even as the post-monsoon sowing season was slipping by. His major pique with Fadnavis was that the Chief Minister did not trust the banking system.
This is what Pawar told Firstpost in an exclusive interview on 27 October: "The Chief Minister believes that these loan waivers only help banks….Banking is a system and our economy depends on it. We cannot say that all banks are defaulters or thieves. It's very sad that the Chief Minister of a state lacks faith in the banking system."
The innumerable errors and the complete lack of due diligence by the banks while participating in the country's biggest loan waiver scheme (by a state) of Rs 34,022 crore shows that Pawar is wrong in his blind trust of the banks and Fadnavis is right in putting them through the wringer.
Actually, Sharad Pawar is right
Referring to how the UPA government, of which he was a partner, disbursed the Rs 71,000 crore loan waiver across the nation in 2008-09, Pawar said:
"What we did was simple. We appointed a committee and after it submitted a report, we held a discussion with banks. We directly deposited the money into banks. We asked banks for a list of defaulting farmers according to branches, and then waived the loans. It's so simple. But the BJP-led government and especially the Chief Minister has no faith in banks. It's very shocking to me.
"We deposited the amount directly in banks and this time too, the so-called loan waiver amount was also given to the banks. So what is the difference? It's just the style and propaganda of the BJP. They make fake promises and they lie loudly."
Pawar is right. With just two weeks left for the Assembly session to start, Fadnavis is sitting on a ticking time bomb. If the disbursal does not start before the session, it will put his administration under severe pressure. For him to have the infected data scrubbed clean is a process that can take up to six months. He doesn't have the luxury of even a week.  Hemmed in by the inefficiency (or worse) of the banks, he has decided to take the Pawar way out of the mess. The High Powered Committee set up recently to push for early resolution is learnt to have taken a decision that will effectively maul Fadnavis' original plan out of shape. Top sources told Firstpost that the HPC (consisting of Chief Secretary Sumit Mallik and Additional Chief Secretaries DK Jain, SS Sandhu and Principal Secretary IT, SVR Srinivas) has decided to junk the Aadhaar linking (and a few other rules included in the original plan) and leave it to the banks to disburse the amounts as per their records. That is, the loan disbursal will be under the full control of the banks.
And knowing the imaginary lists they have come up, Fadnavis and the farmers of Maharashtra can only pray that the money lands up in the right accounts.
Read other stories in our series on the farm loan waiver here  and here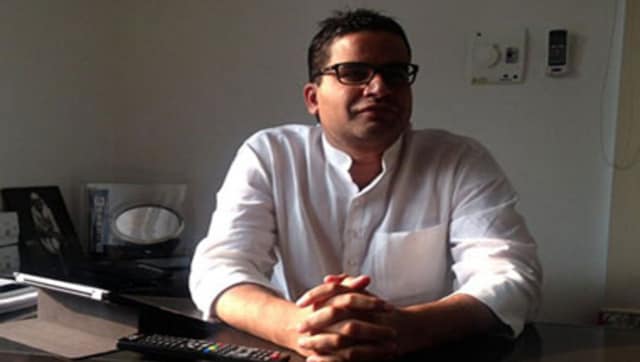 Politics
The newest twist in the tale came on Wednesday when Rahul Gandhi aide Archana Dalmia sent out a tweet giving Kishor a 'warm welcome into the Congress family' only to subsequently delete it
India
The heart of the conflict is an unresolved border issue — a 164.6-kilometre long inter-state border, which separates Assam and Mizoram. This border is shared by three districts of South Assam — Cachar, Hailakandi and Karimganj — and three districts of Mizoram — Kolasib, Mamit and Aizawl
India
New Delhi has been supporting a national peace and reconciliation process which is Afghan-led, Afghan-owned and Afghan-controlled