Maharashtra farm loan waiver: Congress seeks Devendra Fadnavis' apology over 'fake' beneficiaries
The Congress on Tuesday demanded an apology from Maharashtra Chief Minister Devendra Fadnavis, for showing 'fake' beneficiaries of the loan waiver scheme
Mumbai: The Congress on Tuesday demanded an apology from Maharashtra Chief Minister Devendra Fadnavis, for showing "fake" beneficiaries of the loan waiver scheme, thereby "misleading" farmers and playing with their emotions.
"We demand an unconditional apology from the chief minister as he has misled people by giving false data. He has played with the emotions of farmers," MPCC spokesperson Sachin Sawant told reporters.
He said the figures provided by Fadnavis are false, as Mumbai and its suburban region is an urban area and has no farming land whatsoever.
Surprisingly, according to a list of farm loan waiver beneficiaries released by Fadnavis, 694 farmers belong to Mumbai and 119 from its suburban districts.
Besides, the list includes 2,49,818 lakh farmers from Buldhana followed by 2,42,471 lakh farmers from Yavatmal, 2,08,480 lakh farmers from Beed - all of them being suicide prone districts.
Also, the list includes 2,00,869 farmers from Ahmednagar, 1,94,320 from Jalgaon, 1,63,760 from Parbhani, 1,48,322 from Aurangabad.
Sawant said that according to figures provided by the State Level Banking Committee, the number of farmers who will be eligible for a loan waiver in Buldhana is 2,35,839, and similar is the case in Yavatmal.
"This shows the government is lying. This is condemnable. How can the beneficiaries be more than the total number of farmers who have taken loans," he questioned.
Sawant further said that despite chief minister's decision of giving an immediate aid of Rs 10,000 to farmers owning less than 5 acres of agricultural land last month, the government has till now only helped 1,082 farmers.
Also, only 4 banks have started disbursing the money while others are waiting for the RBI's approval, Sawant said.
Find latest and upcoming tech gadgets online on Tech2 Gadgets. Get technology news, gadgets reviews & ratings. Popular gadgets including laptop, tablet and mobile specifications, features, prices, comparison.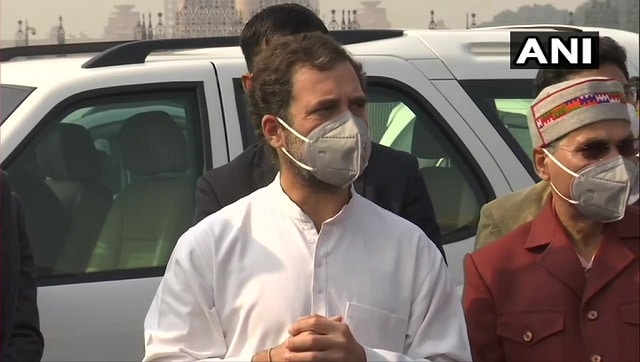 Politics
He alleged that Modi wanted the farmers to negotiate with 'huge corporates' rather than the ryots going to mandis or negotiating with small traders
India
Farmers also shouted slogans against the BJP-led Centre and slammed the government for not acceding to their demands. They demanded that the new farms laws should be repealed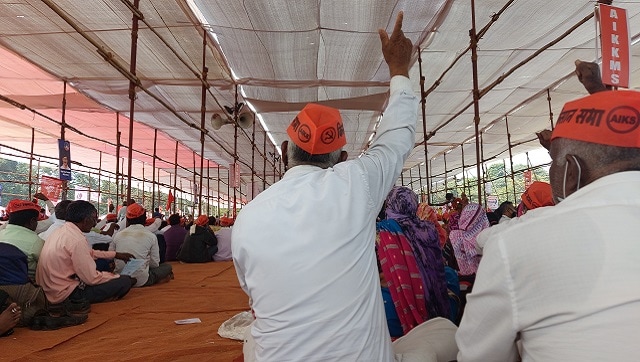 India
The farmers protest at Mumbai's Azad Maidan, who have been mobilised under the joint banner of the 'Samyukta Shetkari Kamgar Morcha', is the second of its kind; it comes almost three years after big and small farmers part of the Kisan Long March swept the city in a wave of red and white