Maharashtra agitation turns violent: As state is singed by fresh protests, a look at Maratha protesters' demands
Marathas, a politically influential community that constitutes 30 percent of Maharashtra's population, has been demanding quotas in govt jobs and education.
Protesters attacked public buses in Mumbai, and neighbouring Thane and Navi Mumbai, as a bandh called by Maratha outfits over their demand for reservation began on Tuesday morning.
Two BEST buses were attacked by agitators in Kanjurmarg and Bhandup suburbs of Mumbai. In view of the stone-pelting on buses, the Brihanmumbai Electric Supply and Transport (BEST) partially suspended its services in those areas and expects to resume it when the situation improves, an official of the transport body said.
Protesters also hurled stones at a public transport bus in Wagle Estate area of the neighbouring Thane city. They blocked the key Teen Haath Naka junction in Thane, resulting in long queues of vehicles on the road leading to Mumbai. A bus was also attacked in Ghansoli area of Navi Mumbai following which the city transport authority suspended its services in the area, an official said.
However, the suburban railway services on the western, central, harbour and trans-harbour lines were not affected, officials said. Around 70 lakh people travel in local trains daily in Mumbai.
The Maratha Kranti Morcha, which is spearheading the agitation for reservation in jobs and education, had called for a shutdown in Mumbai and some neighbouring districts today. Another outfit, the Sakal Maratha Samaj, called for a bandh in Navi Mumbai and Panvel areas.
This came a day after large-scale violence marred a state-wide protest by Maratha outfits demanding reservation for the community. A constable died and nine other policemen were injured amid suicide attempts by three agitators during the violence.
Agitators had clashed with the police and torched vehicles at several places, while internet services were suspended in rural areas of Aurangabad district to prevent any untoward incident. In Jalna, the police had fired in the air to quell protests.
What do the protesters want?
The Marathas, a politically influential community that constitutes around 30 percent of the state's population, has been demanding quotas in government jobs and education for several years. Last year, the group conducted 58 "silent morchas" across the state, culminating with one in Mumbai that was attended by over three lakh protesters in November last year.
Other than quotas in education and government jobs, dilution of the SC/ST Atrocities Act, loan waivers to farmers to prevent suicides, guaranteed rates for agricultural produce, etc.
Following this, Chief Minister Devendra Fadnavis had assured the community of educational concessions. A report in DNA quoted Fadnavis as saying, "High court has sent the matter to the OBC commission. The state government has asked the commission to submit its report to the high court within the stipulated time, so that we can provide reservation benefits to the community."
He also said that Maratha students would be given 'Rajarshi Chhatrapati Shahu Maharaj scholarships' for 605 courses, which were earlier exclusive to SC/ST students.
The reservations issue is currently before the Bombay High Court, although Fadnavis insisted that the state government had taken a strong legal position on the issue, reported Livemint.
Fadnavis skips puja
In the midst of all this, Fadnavis skipped the annual puja at Pandharpur's Lord Vitthal temple, instead holding the festivities at his residence in Mumbai. As part of a long-standing tradition, the sitting chief minister every year offers prayers at the temple dedicated to Lord Vitthal and Rukmini at Pandharpur in Solapur district, around 400 kilometres from the state capital, on the occasion of 'Ashadhi Ekadashi'.
After the chief minister's puja, prayers continue for the next few months. Later, a similar puja is also performed by the deputy chief minister or the second in rank in the state Cabinet on the occasion of 'Kartik Ekadashi'.
However, this year, some Maratha community leaders had threatened to disrupt Fadnavis' visit to Pandharpur if their demands were not accepted. In view of the protests, Fadnavis cancelled his visit. He said he took the decision because he feared for the lives of nearly 10 lakh people who are expected to be in Solapur on Wednesday.
The puja is not only an annual tradition but is also considered auspicious for sitting chief ministers of Maharashtra. As tweeted by journalist Nikhil Wagle, the then chief minister of Maharashtra Manohar Joshi also opted out of the puja in 1997, because there were protests raging across the state following the Ramabai Nagar firing. Two years later, however, he lost power.
Puja at Pandharpur is considered important for Maharashtra CM. Devendra Fadnavis will not perform it tomorrow as Maratha organisations decided to oppose. In 1997 CM Manohar Joshi faced same situation after Ramabai Nagar firing. He lost power in 1999.

— nikhil wagle (@waglenikhil) July 22, 2018
Fadnavis would certainly not want that fate to befall him.
Follow LIVE updates on the Maharashtra Bandh here
With inputs from agencies
India
To create safe digital spaces for our children and adolescents, policymakers, law enforcement agencies, civil society organizations, communities, the private sector, and experts need to come together
Business
This isn't the first time CAIT, which has been demanding a codified law for e-commerce since 2017, has taken aim at Amazon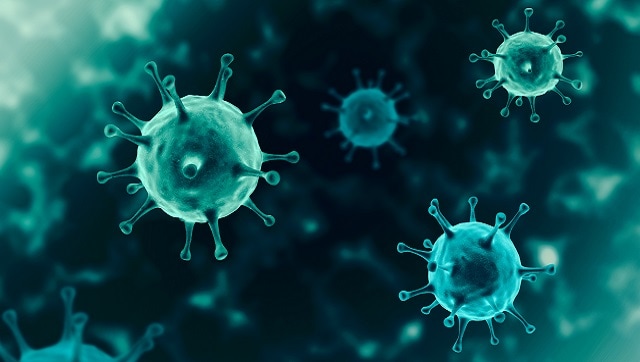 World
The scientists have warned that this variant carries an 'extremely high number' of mutations may drive further waves of disease by evading the body's defences