Madrassas are counter-liberty movements: By abolishing them, Assam govt has taken revolutionary step
Madrassas are counter-liberty movements, not educational institutions. Madrassas excel in teaching religious orthodoxies.
Recently, two decisions taken by the BJP governments on the role of madrassas have emerged in the press. One of these, announced by Union Minister Mukhtar Abbas Naqvi, shows the intellectual bankruptcy of the Narendra Modi government on the issue. The second, announced by Assam's education minister Himanta Biswa Sarma, reveals a revolutionary move by the BJP government in Assam.
Let's take the first case. On 18 March, Naqvi announced: "We have decided that the madrassas which are providing mainstream education or those that want to, we will help such madrassas on a big scale. And we have a formula of 3Ts — teachers, tiffins and toilets." He added, "We also plan to modernise a few madrassas by including imparting of education of science and technology."
On 24 April, speaking in Ghaziabad, the minister for minority affairs, said: "One lakh madrassas (traditional learning centres) will be upgraded with new technology. A total of 25,000 madrassas have been identified, including 12,000 in Uttar Pradesh, to introduce the 3T formula of teachers, tiffin and toilets." So, when Naqvi was talking of "a few madrassas" in his 18 March statement, he actually meant this: one lakh madrassas.
So, the Modi government, like the counterfeit secular governments previously led by the Congress, believes in upgrading madrassas and organising Sufi conferences (not a school-level mathematics Olympiad). It strikes at the secular nature of the Constitution, which requires the Indian State to maintain distance from all religions and favour no one. However, to look good, the Modi government too is unwilling to adopt a progressive path different from that of previous governments.
So, if I am a Muslim parent, both the secular and dharmic governments are telling me this: our Hindu children will go to proper schools where we will teach them mathematics, sciences and economics from grade one through Class 12, but you send your children to madrassas, more so because this is what you and your leadership led by Islamic clerics desire.
We have reached a stage in the life of the Indian republic where both dharmic Hindus and fake secular leaders are happily adopting policies which keep Muslims separate from India's social mainstream: for example, each political party has established a minority wing to keep Muslim sin their cocoon. This means: Only Hindus can be "Indian" political leaders in India; Muslims must remain minority leaders.
The ideas leadership of Muslims remains in the hands of Islamic clerics. Though some leaders like Asaduddin Owaisi, Asim Azami and Azam Khan are not Islamic clerics, yet the intellectual leadership offered by them is based on the corpus of ideas essentially derived from Islamic clerics. When the non-Muslims of Mecca invited Prophet Muhammad to live together and share power, he declared: "To you your religion, to me mine."
This declaration revealed in the Quranic verse number 109:6 is today being followed by Muslims and equally by Hindus insofar as government policies are concerned. For example, the Congress government enacted the Right to Education (RTE) Act under which children aged 6-14 must be in proper schools. However, the government exempted the madrassas from the ambit of RTE Act, pushing Muslims into their cocoon.
The Article 21A of the Indian Constitution states: "The State shall provide free and compulsory education to all children of the age of six to fourteen years in such manner as the State may, by law, determine." By giving exemption to madrassas, the RTE Act violates a Muslim child's fundamental right to education. The RTE Act is not a fundamental right, the right to education is. Also, Article 45 states: "The State shall endeavour to provide early childhood care and education for all children until they complete the age of six years."
Though part of the Directive Principles of State Policy, Article 45 has been interpreted as a fundamental right by the Supreme Court.
Therefore, the Constitution makes clear that the Indian State cannot hand over the education of children to non-governmental institutions like madrassas and gurukuls till the age of 14 years. The Article 21A needs to be revised to include all Indians under 18 within its ambit. Further, the Article 21A, being a child's fundamental right, cannot be subject to some other rights like right to religion, which is available to the Indian citizen, not to communities.
While the Indian State abdicates its duty to educate children and hands over this responsibility to madrassas and gurukuls in violation of the Constitution, madrassas hegemonise Muslim children's minds at a vulnerable age when their rights are sought to be protected by the Indian State. In their role, madrassas are centres of excellence and religious orthodoxy. Madrassas cannot be banned, but children below 18 are the Indian State's responsibility.
In several states like Uttar Pradesh, Bihar, West Bengal and others, government-funded madrassas are teaching religious orthodoxy to children, thereby preventing them from acquiring skills in critical thinking, skills for social living and independent thought. Also, madrassas graduates go on to dominate the thinking of Muslim community. In Bihar, the Nitish Kumar government has made madrassas at par with government-run schools – just for the salary purposes.
Naqvi is dishonest when he mentions that some madrassas "are providing mainstream education." During my recent tour of Uttar Pradesh, Maqbool Ahmad Falahi, the deputy principal of Jamiatul Falah madrassa at Bilariyaganj in Azamgarh district, said, "Taleem hi khud uddeshya naheen hai (education is not the only purpose of madrassas). The role of madrassas is to nurture the identity of Muslims."
Madrassas are counter-liberty movements, not educational institutions. Madrassas excel in teaching religious orthodoxies. Adding the teaching of computer and mathematics in their syllabus will only fuel religious orthodoxies. Some madrassas teach some mathematics, computer science and English, but it's to propagate Islam not to prepare students to meet the needs of social life. Further: the secular Indian State cannot fund the teaching of religion. However, Muslims can run madrassas, without government money, for those above 14 years of age, ideally above 18.
It is within this context that the announcement by Assam's education minister Himanta Biswa Sarma that the BJP government in Assam is determined to end the isolation of Muslims from social mainstream and to lead them on the path of national integration. On Tuesday, Sarma tweeted:
To mainstream Madrasa education, we're disbanding Madrasa Education Directorate & making it part of Secondary Education Directorate/1

— Himanta Biswa Sarma (@himantabiswa) May 9, 2017
The Madrasa Board too will be dissolved and academic part will be handed over to Board of Secondary Education. Restructuring to reform/2 — Himanta Biswa Sarma (@himantabiswa) May 9, 2017
(Editor's note: Biswa's second tweet should be read as "The Sanskrit board too will be dissolved... (emphasis added)).
Ideally, madrassas must be declared non-schools and the Indian State must not run madrassas. Until that happens, the governments are empowered to manage them, change their textbooks and make them part of the boards of secondary educations so that their students attain the same metrics of education which students from mainstream schools achieve. Also, subjects like Islamic theology and Quranic studies must not be assessed at examinations for the award of school certificates.
Sarma, who should ideally be inducted into the Union cabinet as the human resource development minister, has demonstrated innovative thinking to force madrassas to standardise their education by disbanding the madrassa board. Education is a liberating force and a guarantee against radicalisation; it is also an insurance for economic uplift of all citizens. Sarma's decision shows that this is for the first time in history the Indian State is beginning to take baby steps for the care and education of Indian children.
The author, a former BBC journalist, is a contributing editor at Firstpost and executive director of the Open Source Institute, New Delhi. He tweets @tufailelif
Lifestyle
From amplifying COVID-relief resources for oxygen, ICU beds, plasma, and medicine on Instagram to donating up to 100 percent of their sales to organisations working on the ground to provide aid to those affected, fashion is positioned to help.
India
Chief Minister Himanta Biswa Sarma, taking stock of the deaths, directed forest minister Parimal Suklaba to head to the site of the incident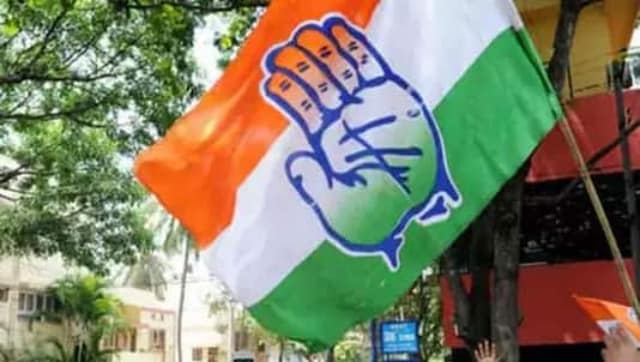 Politics
Experts feel unless Congress looks at nurturing strong regional leaders, it will continue to grapple with the regaining traditional ground that it has ceded to its political rivals