Madras High Court formulates guidelines for cancelling bail; executive magistrates to complete inquiry within 30 days
As per guidelines framed by Justice V Parthiban on Wednesday, executive magistrates should issue notice to the person who jumped the bail bond condition to explain as to why action under Section 122(1)(b) (arrest or detention) of CrPC should not be taken for breach of the bond on a date fixed
At the enquiry, the executive magistrate should furnish the person the material sought to be relied upon

If the person wishes to engage an advocate to represent him at the inquiry, such opportunity shall be provided

The court also made it clear that the inquiry should be completed within 30 days as far as possible
Chennai: The Madras High Court has framed guidelines to be followed by executive magistrates while ordering detention or arrest of an accused for breach of bail bond.
As per guidelines framed by Justice V Parthiban on Wednesday, executive magistrates should issue notice to the person who jumped the bond condition to explain as to why action under Section 122(1)(b) (arrest or detention) of CrPC should not be taken for breach of the bond on a date fixed.
"At the enquiry, the executive magistrate should furnish the person the material sought to be relied upon, including statements of witnesses, if any, in the vernacular.
"If the person wishes to engage an advocate to represent him at the inquiry, such opportunity shall be provided," the judge said.
During the inquiry, the magistrate should apply his mind on the material available on record and pass speaking order citing grounds on which the magistrate was satisfied that the person has breached the bond, he added.
The court also made it clear that the inquiry should be completed within 30 days as far as possible and at no circumstance should it be adjourned unnecessarily.
Entertainment
Aisha Sultana has sought anticipatory bail after an FIR was filed against her in Kavaratti after she made remarks regarding Administrator Praful Patel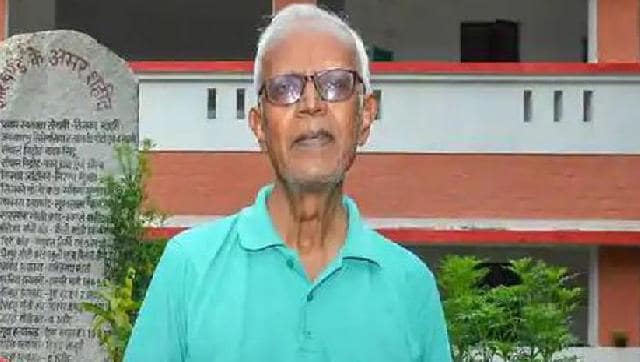 India
Swamy, 84, was on 28 May shifted from the Taloja prison in neighbouring Navi Mumbai to the Holy Family Hospital in Mumbai after he filed a petition, seeking interim bail on medical grounds
Lifestyle
It is vital to note the pseudoscientific nature of conversion "treatment", which perceives sexual and gender orientation as a "mental illness" and homosexuality as "abnormal".