Madras HC slams translation errors in NEET question paper in Tamil, says students shouldn't be put through hardships
A Chennai-based NGO, which conducts special training for aspirants below the poverty line, had pointed out 49 translation errors in the NEET exam for Tamil students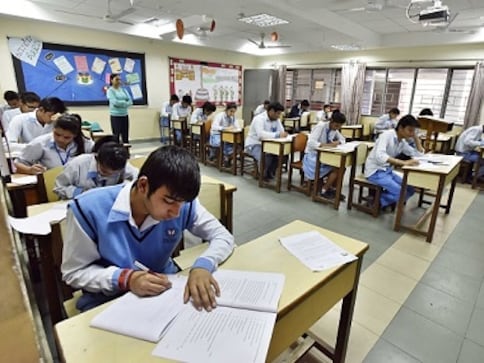 The Madras High Court expressed concerns over translation errors in the NEET question paper in Tamil Nadu, saying students shouldn't be put through such hardships. The court's observations came after at least 49 errors were detected in the Tamil language version of the NEET question paper.
As per a report in The Hindu, the division bench of justices CT Selvam and AM Basheer Ahamed of the Madurai bench of the high court made the observations while hearing a public interest litigation (PIL) that sought additional marks for Tamil medium students who had to suffer because of the translation errors.
Senior counsel NGR Prasad said the students must be given extra marks to compensate for the hardship they endured. Even the CBSE and the state education board had admitted to the errors, the report added.
A Chennai-based NGO, Tech For All, which conducts special training for aspirants below the poverty line, had pointed out the 49 translation errors in an exam paper that had 180 questions, a report in The Times of India had said back in May this year. Tech For All founder GB Ram Prakash said grace marks should be provided in all the questions where spelling or translation errors were spotted.
"This means every candidate who took up the test in Tamil should get 196 marks as grace marks," Prakash was quoted as saying in the report, adding that the CBSE had failed to standardise technical words in Tamil and there were no NCERT books available in Tamil.
Explainers
Rahul Gandhi has joined a small 'infamous' club of politicians who have been disqualified as MPs or MLAs after being convicted in a crime. Here's a look at the other prominent names
World
Pegatron plans to add a second facility near the southern city of Chennai in Tamil Nadu state, just six months after opening the first with an investment of $150 million, said the sources, who sought anonymity as the talks are private