Lucknow encounter: Are moderate Indian Muslims losing Lucknow to the Islamic State now?
The fact that Saifullah was allegedly one of the nine members of a newly-formed IS cell in India is a substantial evidence that Islam in India is gradually losing its inherently peaceful soul to the foreign Wahabi ideologues of violent jihadism.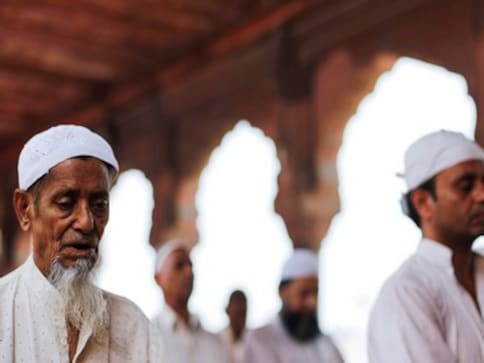 In an earlier Firstpost article, Ajay Singh optimistically noted that Sartaj, father of the slain Islamic State (IS) terrorist in Lucknow, rather than his son Saifullah, is the true face of Indian Muslim.
Indeed, Sartaj disowned Saifullah because he rejected the traditional values of an Indian Muslim family which is imbued with syncretic values of 'Indian Islam' which is an antithesis to the pernicious ideology emanating from Mosul and Raqqa. According to media reports, Sartaj averred on Wednesday: "A traitor can't be our son. We are Indians, we were born here, our forefathers were born here. One who indulges in anti-national activities can't be our son... we won't accept his body."
All this signifies the point that in India, Muslims are imbued with a peaceful narrative of Islam which is also the hallmark of Muslim parents like Sartaj. But the fact that Saifullah was allegedly one of the nine members of a newly-formed IS cell in India is a substantial evidence that Islam in India is gradually losing its inherently peaceful soul to the foreign Wahabi ideologues of violent jihadism. Hence, the virulent theology of radical Islamism, which was so far preached only in the distant lands of Iraq and Syria, is catching the imagination of the indoctrinated Muslim youths like Lucknow's Saifullah.
In a full contrast to the syncretic and moderate version of Islam, which prides itself in the pluralistic Indian ethos, the self-imposed Islamist caliph — Abu Bakr al-Baghdadi and those who paid allegiance to his caliphate — theorised, "Islam has never been a religion of peace, not even for a day", and "it has always been a religion of war and conflict".
But deplorably for Muslims in Lucknow, Uttar Pradesh's capital, which is densely populated by Muslims and is also home to the country's leading madrasas and other Islamic organisations, it was the first Indian city which found a resonance of allegiance to Abu Bakr Baghdadi as a 'legitimate' Islamic caliph. It was a Lucknow-based leading Islamic cleric, Maulana Salman al-Husaini al-Nadwi, a senior lecturer and mentor at Darul Uloom Nadwatul Ulama who wrote an Arabic letter to pay allegiance and extend congratulations to al-Baghdadi when he declared himself as the caliph of the global Muslims in the mid-2014.
Given that the congratulatory letter was issued by a senior teacher in India's leading madrasa—Nadwatul Ulama in Lucknow— it clearly reflected a sharp turnaround in the attitude and approach of the Lucknow-based clergy towards the emergence of a global Islamic caliphate. However, in his letter, Nadwi was only a spokesperson of the petro-dollar-funded Wahabi seminaries in India. On the contrary, India's mainstream Muslims and spiritually inclined Sufi leaders issued an open letter to Salman Nadwi with unequivocal and strong statements castigating his inclination towards al-Baghdadi's conception of the Islamic state.
They challenged Nadwi's fantasy with Baghdadi's jihadism. Thereafter, Maulana Nadwi dissociated himself with his earlier pro-ISIS statements and congratulatory letter to al-Baghdadi. Furthermore, in his bid to remove the allegations, he continently wrote an Urdu booklet in rebuttal to the Salafi-Wahhabi theology of the Islamic State. The booklet written by Nadwi is entitled 'ISIS is neither an agent of America nor of Israel; It is a Salafist organisation of violent extremism', as mentioned in this Urdu news report.
Recently, a Firstpost writer met and interviewed Maulana Salman Nadwi in Lucknow and questioned him on his controversial letter to the ISIS chief which was widely criticised by several noted Sufi and Shia Islamic scholars in Lucknow. In his response, Maulana Nadwi did confess that he wrote a congratulatory letter to Baghdadi. However, he also tried to issue a post-facto justification for his support to what he initially thought of as an 'Islamic state of the true Qur'anic principles of caliphate'. Nadwi told Firstpost: "I congratulated Abu Bakr Al-Baghdadi on the point that he had registered victories against the cruel atrocities of Shias in Iraq (shion ke zalimana mazalim)".
Maulana further said that in the letter he had advised Al-Baghdadi to establish good relations with other countries as well as with India and not to kill ordinary people just because they belong to different sects, i.e. mainly the Shia sect. "However, Al-Baghdadi continued to promote sectarianism (anti-Shia killings) and the violence spread to other countries"…. "Now, Daesh is on the path of Kharijites. They talk about Islam but Islam se bari hain (are out of Islam)," Maulana Nadwi said in his interview to Firstpost.
Maulana Nadwi's letter of congratulation to Abu Bakr al-Baghdadi was first highlighted by a Lucknow-based Urdu daily 'Aag' on 17 July, 2014. The main parts of Nadwi's letter in Arabic could be loosely translated as below:
"Dear chief of the believers (amir-ul-mu'mineen), I am aware of the Islamic State for a long time and was very excited about its news. Earlier, I kept myself abreast of the Islamic jihad in Afghanistan which was in fact against Russia. Then, there was the American attack on Iraq. I am also aware that in Syria, the differences between Al Nusrah and the Islamic State have intensified. Moreover, differences among the organisations that were fighting in Syria were bad omen for us. However, during the same time, we heard the good news that you have captured Mosul in Iraq and have attained victory over the tyrant Maliki"….. "I have listened to you with attention though I have not seen you. But I have listened to one who has been appointed as your representative. You are bravely standing as a rock and have embarked on a path filled with thorns and stones. I listened to your speech which you delivered two days ago on Friday in Ramadhan in the Jama Masjid of Mosul. We are aware that all the Sunni tribes are with you. Apart from them, the Jihadi organisations do not want to fight against you. All have accepted whatever role you are playing and have accepted you as amirul Mu'mineen. I wish that the Islamic State turns into an Islamic Caliphate."
Let's not forget that Maulana Salman Nadwi is highly revered among the young generation of Muslims in Lucknow. For he is positioned not only as a senior faculty member (mudarris) in Lucknow's most reputed Islamic seminary, but also as a founder-ideologue of a Lucknow-based global Islamic organisation of Muslim youths widely known in the Arab world as 'Harkatul Shabab al-Islami' (movement of Islamic youths). Before his letter to al-Baghdadi, nearly all Indian Muslims had dissociated themselves from Jihadist organisations and had openly condemned any violence in the name of Islam. But Maulana Salman Nadwi's brazen support to the ISIS encouraged those who were lured to the mirage of the 'heavenly Islamic caliphate on the earth'.
Tellingly, Sufi and Shia clergy of Lucknow were protesting against Maulana Salman Nadwi's support to Abu Bakr Baghdadi. The Lucknow-based noted Sufi leaders like Syed Muhmmad Ashraf Kichhouchhwi, Maulana Anwar Ahmad, Syed Ammar Ahmad along with the Shia leader Maulana Kalb-e-Jawwad Naqwi were vehemently opposed to this churn in the Nadwa clergy. In his talk to this writer, a prominent Sufi Islamic scholar in Lucknow's Firangi Mahl, Maulana Abul Irfan lambasted the letter in these words: "Maulana Nadwi's attempt to congratulate Baghdadi's caliphate was his individual choice and might be of some more like-minded maulvis, but not of the 25 crore peace-loving Muslims in India." He added saying that "neither Maulana Nadwi nor the religious seminaries like
He added saying that "neither Maulana Nadwi nor the religious seminaries like Nadwa are representative of the mainstream Muslims in India who pride themselves in peaceful coexistence with all citizens, national integration and religious pluralism." Thus, Syed Muhammad Ashraf expressed his deep conviction that clerics like Maulana Nadwi may vocally support the jihadist outfits, but they cannot shape the minds of the Muslims imbued with the democratic ethos of India.
This was the deep conviction of both Sufi and Shia leaders of Indian Muslims in Lucknow. However, in the wake of the recent Lucknow terror encounter, a reversing view is emerging even among the Sufi and Shia circles afraid of losing Islam to the Wahabi ideologues and ISIS sympathisers. In the recent statements published in a newly-launched Urdu daily 'Qasid', many of them including Syed Ashraf Kichchawchchvi seem to be disappointed about the optimistic and wishful thinking that they previously showed.
Now they spell out their fright that the Khorasan module of the Islamic state is captivating a section of the Indian Muslim youth. And this is, of course, a very distressing development, given that the ISIS map shows its nefarious design of jihad in a large part of Kashmir and Gujarat.
The author is a scholar of classical Islamic studies, cultural analyst and researcher in Media and Communication Studies. He can be reached at grdehlavi@gmail.com
also read
Explainers
Elon Musk's brain-computer interface company Neuralink has received approval from the FDA to conduct its first in-human clinical study. The firm wants to put coin-sized implants into human beings, which will allow people with paralysis regain motor function, restore vision, and treat brain diseases
Explainers
Tipu Sultan, the 18th Century Mysore ruler, slept in a hammock suspended from the ceiling of his locked bedchamber with this sword by his side. Found in his private apartments after his defeat at the battle of Seringapatam in May 1799, it was previously owned by Vijay Mallya
Explainers
Bernand Arnault, who owns LVMH – which includes luxury brands such as Louis Vuitton, Moet & Chandon, and Christian Dior – saw a considerable drop in his fortune after shares of the conglomerate declined five per cent on Tuesday. Arnault's net worth is currently at $192 billion