Love, jihad aur dhoka: The Hindu woman's body as rightwing battleground
Apparently bombs are passé. Make love, not war is the new jihadi strategy. And it can work better even than the promise of a Ram Temple when it comes to firing up the electorate.
National-level shooter Tara Shadeo says she thought she was marrying Ranjit Kumar Kohli from Ranchi but it turned out he was really Raqibul Hasan Khan. After their wedding which happened with Hindu rites she says she was tortured, abused, even bitten by dogs as he tried to force her to convert to Islam.
It's a ghastly story and Hasan, who is absconding, has been charged with IPC section 295A. But now it's become not just Tara Shahdeo's trauma. It's Exhibit A in the larger Love Jihad firestorm.
The VHP called for a bandh in Ranchi saying Hasan "could be part of a jihadi outfit carrying out forcible conversions by luring Hindu girls into marriage."
Apparently bombs are passé. Make love, not war is the new jihadi strategy.
Actually it's not that new. The Love Jihad bee has been rattling in the Hindutva bonnet for a while now. Way back in the 1920s, the Arya Samaj launched campaigns against abduction and conversion using poems like Chand Musalmanon Ki Harkaten reports Rohan Venkataraman in Scroll.
In 2013 we heard of an eve-teasing incident in Muzaffarnagar which led to the murder of one Shah Nawaz which led to murders of two other youths, Sachin and Gaurav and eventually flared into full-scale communal violence and indefinite curfew. In 1927 in that same Muzaffarpur angry crowds gathered as a rumour spread that a Hindu girl had been forced to convert to Islam and marry a Muslim man, writes Charu Gupta in Economic and Political Weekly. The Hindu Sabha had volunteer corps active especially at railway stations, keeping an eye out for Hindu women eloping with Muslim men.
Now that same anxiety can be recycled but far more efficiently thanks to WhatsApp and SMSes.
In 2009 groups like Sree Ram Sene accused Muslim extremist youths of feigning love to seduce Hindu women in Karnataka and then using them for terror activities. The state High Court asked the police to investigate after the parents of two Hindu girls said their daughters had been "cheated" into converting to Islam by two Muslim college mates. The Karnataka police told the high court they could not find any great love jihad conspiracy. The campaign fizzled out and Shree Ram Sene contented itself with other ways to protect our moral fabric namely dragging women out of pubs by their hair.
But Love Jihad otherwise known as Romeo Jihad was too sexy an idea to just go away. In Kerala a Christian woman who had converted to Islam was arrested in Kochi for providing 2 SIM cards to her Muslim boyfriend in an Ernakulam jail on drug peddling charges. He then allegedly passed the cards onto a Lashkar-e-Taiba operative also in that jail. "Love Jihad is part of global Islamisation project," pronounced the Global Council of Indian Christians. The chief minister Oommen Chandy said in 2012 that 2,667 women had converted to Islam in Kerala since 2006 but he denied there was any organised Love Jihad.
That ironically stings even more. It meant good Hindu girls were willingly marrying Muslim men as if their own men were not good enough. It hits Hindu masculinity right in the gonads. Were they being out-shairi-ed in the race to the altar? The only thing that made sense to the wounded pride was a great love-sex-dhokha conspiracy.
While the pressure to convert on a young non-Muslim woman marrying a Muslim man can be real, as a cold-blooded global Islamization strategy it makes absolutely no sense. It takes too long. It expends too much energy. It requires too much investment. And in a country where inter-caste marriages can still face enormous obstacles its outcome is too iffy.
But like all great urban myths the Love Jihad persists. It persists because the bodies of women can prove to be a far more potent polarizing and organizing tool than even a Ram Temple. Only the truly devout ultimately care about going on a pilgrimage to a Ram Temple in Ayodhya but the izzat of ma-behen-beti becomes ghar ghar ki kahani. There is already a great buzzing paranoia about Muslim minority becoming a majority through sheer child-bearing prowess and four permitted wives. The Love Jihad adds Hindu wombs to the numbers game.
We live in a society where the control over women is bred into our national psyche irrespective of religion. There is tremendous anxiety about what modernity does to the Indian woman. When filmmaker Paromita Vohra was filming Morality TV aur Loving Jehad: Ek Manohar Kahani about Operation Majnu which targeted indecency and eve-teasing in public places she found the story was a far more "complex interweave" than the screaming headlines on television let on.
There was already great social unease about young women leaving homes to work in call centres or enrolling in Frankfinn Airhostess Training institutes and literally flying the coop. There was resentment about the new prosperity of Muslim meat exporters in western UP and "the panic of being culturally overwhelmed by English-speaking urban elites".  The conspiracy theory of a love jihad against Hindu girls gave that free-floating social anxiety about losing control a face and a form and a clearly identifiable "other". It made it a story not about moral policing but about saving communal honour, an idea that can provoke an almost medieval response (and electoral dividends).
"The abducted and converted Hindu woman was metamorphosed into a symbol of both sacredness and humiliation, and hence of the victimization of the whole Hindu community," writes Charu Gupta in EPW.
It is far more comforting to see a jihadi conspiracy instead of the far more damning personal choice. In the award-winning film Khamosh Pani, Kirron Kher, now a BJP MP, plays Veero, a Sikh woman in Pakistan who runs away instead of jumping into a well in 1947 to escape rampaging Muslim mobs. She is raped and becomes pregnant but eventually builds a life for herself as Ayesha in Pakistan. Over 30 years later when the truth is revealed she refuses to return to India with her newly-found brother. More than the communal horror of 1947 the shock of that story is her personal choice. That is the hardest thing for us to stomach.
That is why the love in a Love Jihad has to be necessarily portrayed as "false". It is as much about the Muslim man as it is about the allegedly helpless gullible passive Hindu woman. The war against Love Jihad is also about controlling and policing that woman. It is a Lakshmanrekha masquerading as helpline.
It is entirely plausible that a person of one faith who marries into another regrets her choice later. It's entirely possible that Tara Shahdeo got married under false pretences and was then tortured by her husband and in-laws. But just because these dots exist it does not mean we can connect them to spell out Love Jihad.
We are people, not sheep. We make complicated personal choices especially when it comes to love, as Congress leader Shakeel Ahmed gleefully pointed out on Twitter: "Present BJP MP Hema Malini & Dharmendra (14th LS) were converted to Islam at the time of their marriage. Was it 'Love Jihad'? Only BJP can say."
Find latest and upcoming tech gadgets online on Tech2 Gadgets. Get technology news, gadgets reviews & ratings. Popular gadgets including laptop, tablet and mobile specifications, features, prices, comparison.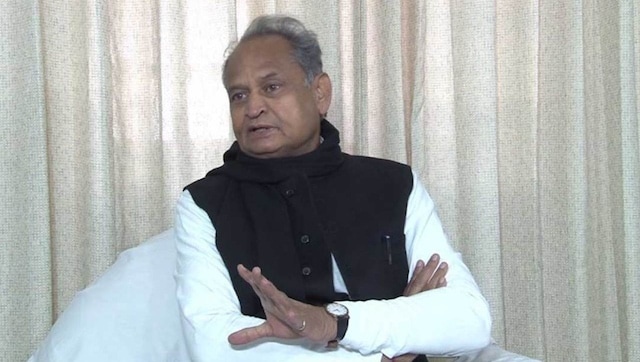 Politics
Governor Kalraj Mishra had sought Friday clarifications on six points from the state government, after Congress MLAs held a five-hour dharna on the lawns of the Raj Bhawan pressing for a Vidhan Sabha session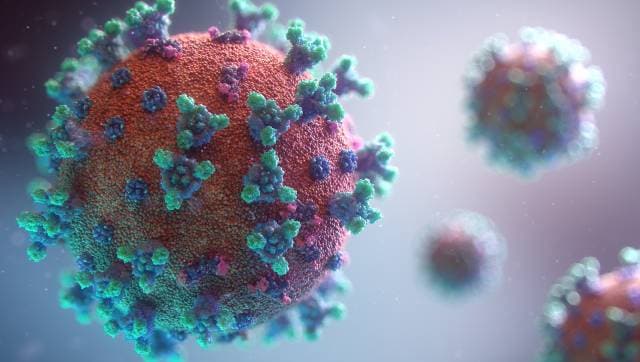 India
The origin of the outbreak has been traced to seven members belonging to two families, related to each other. All had tested positive after attending a funeral of a relative who died of COVID-19 recently
India
The NIA had arrested the prime accused in the case, Swapna Suresh and Sandeep Nair, from Bengaluru on 11 July