LoC firing: Angry India retaliates with strong counter-attack, 15 killed in Pakistan
The Indian army said that it would 'retaliate effectively' to Pakistan's ceasefire violations, adding that no flag meetings would be held.
As ceasefire violations and heavy firing and shelling by Pakistan continued along the Line of Control (LoC) in Jammu and Kashmir, India responded with the Border Security Force promising to "retaliate effectively".
A Hindustan Times report said that in the counter-attack launched by India, 37 Pakistani posts had been targeted by the Indian army, resulting in 15 deaths and more than 30 injuries on the Pakistani side and serious damage to the outposts manned by Pakistan Rangers.
"While India has no intention of escalating the situation on the Jammu border, there is no question that the Pakistanis will be allowed to go without punishment," said a senior South Block official quoted in the HT report. Some sources also said that the Pakistan Rangers were holding fire after the strong retaliation by the Indian army. India had responded to Pakistani firing in Arnia, Raghubir Singh Pura, Ramgarh, Samba, Akhnoor and Pargwal.
According to an Indian Express report, BSF officers also said they would not hold any flag meetings with Pakistan to lower tensions. This is an unusual move because India has held flag meetings with Pakistan every time the ceasefire was violated in the past.
BSF DG DK Pathak told The Indian Express, "This time we are not going to speak to Pakistan nor ask them for a flag meeting. During the last flag meeting on August 24, it was decided by both sides to maintain peace along the border. They started (shelling) again after 35 days, and that too on Dussehra. We have decided to be aggressive and will retaliate effectively."
The report also said that the Indian army saw this attack as a desperate move by Pakistan to allow terrorists to enter India before winter sets in. The same sources also said that the Indian army had given a befitting reply to the attack from Pakistan. "We are more alert, and area domination drills such as patrolling, ambushes have been have been stepped up," said an army official.
Another Indian Express report said that the Indian army's tough response to Pakistan was conveyed through Director General of Military Operations (DGMO)-level telephonic conversations. "Directors of Military Operations of the two countries held telephonic talks at 11.30am. The Pakistani side complained that India has resorted to unprovoked ceasefire violation. We said that it is instead the Pakistani side which has carried out unprovoked firing," said a Defence Ministry official in the report.
A DNA report had also said that the DGMO-level talks, which lasted for about five minutes, failed to achieve any breakthrough. "Government sources here made it clear that it was not a regular and normal weekly telephonic talk that takes place between the directors general of military operations" said the report.
A senior Home Ministry official also told the Indian Express that during the earlier ceasefire violations in July and August, which had lasted for 43 days, India had tried contacting Pakistan at least 18 times for a flag meeting.
Even as the Indian army officials are clear on their stand on the attacks from Pakistan, the Ministry of Home Affairs (MHA) officials seem to be vague on their stand. A Times of India report said that the MHA had on Tuesday morning sent out a message to the BSF DG DK Pathak to hold a flag meeting with Pakistan. However, by the same afternoon, the plan was dropped on the pretext of "observing the behaviour of Pakistan."
The MHA U-turn comes even as Home Minister Rajnath Singh seemed to have a similar aggressive stand as that of the Indian army. "It has been conveyed in no uncertain terms to Pakistan that ground realties in India have changed. If the violations continue, the army and every youth of this country are ready to give a befitting reply to Pakistan," he had said in the TOI report.
Even Defence Minister Arun Jaitley, soon after recuperating from a surgery, said, "Let everybody be assured that our armed forces, our paramilitary forces are fully ready and they are responding to… these provocations," according to Indian Express. The DNA report added that Jaitley held separate meetings with defence secretary Radha Krishna Mathur and three service chiefs to assess the situation.
Find latest and upcoming tech gadgets online on Tech2 Gadgets. Get technology news, gadgets reviews & ratings. Popular gadgets including laptop, tablet and mobile specifications, features, prices, comparison.
India
Soz has alleged that he has been detained in his house since 5 August, 2019, when the Centre abrogated Article 370. However, the UT administration denied the charge in the SC on Wednesday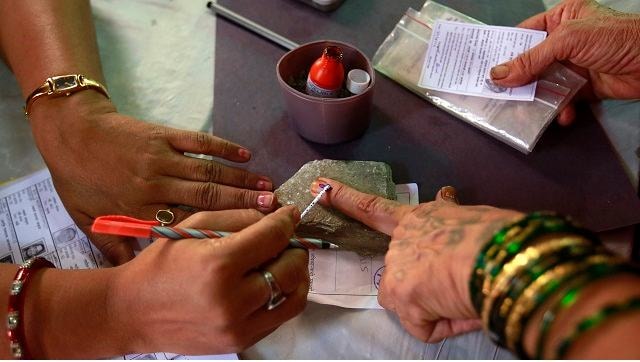 Politics
The statement came after media reports quoted GC Murmu as saying that polls in the UT can be held after the delimitation exercise which is underway
India
At the conclave, IAF commanders held detailed deliberations on the China border row and security challenges facing the nation