'Like chillies in my nose': Delhi residents narrate how toxic the smog situation in capital is
Delhi has been choking under a thick layer of smog this month, the worst the air quality has been all year in a city that's among the most polluted in the world.
New Delhi: India's capital has been choking under a thick layer of smog this month, the worst the air quality has been all year in a city that's among the most polluted in the world. While some people work indoors and get a measure of relief from the pollution during the day, others in the city of more than 17 million aren't so fortunate.
The Associated Press spoke to people from across New Delhi who work long hours on the streets about their experiences. At its worst this month, the smog spiked to 75 times the level recommended safe by the World Health Organization. Rain has helped improve the air over the past week, although it remains 20 times higher than the safe level.
Ajay Kumar, fruit vendor
Kumar, 46, has sold apples and other fruit from a cart near New Delhi's bustling central train station for 30 years, supporting his wife and four children. He said on days this month when the pollution has been bad he's covered his face and worn goggles. And the smog made him ill.
"I had a fever and a cough. My eyes hurt, my throat hurt and it was difficult to walk," he said. "But I still had to muster the courage to work for my children, to feed them. Work has to be done. Work is important."
He said he doesn't think authorities are doing enough.
"A lot of people are fed up with the pollution," he said. "The government is doing things, but people don't know who is doing what. We don't know anything."
Sarwan Singh, auto-rickshaw driver
Singh has been ferrying passengers in his three-wheeled motorized rickshaw for 20 years, working 10 to 12-hour days. He said he thinks pollution is a problem for New Delhi but not for him personally because of his health regimen.
"I exercise every day for one hour," he said. "That's why I'm strong."
Singh said he goes for walks in the park, does yoga, drinks a lot of water and avoids oily foods. Still, he said, when the pollution gets bad, he encourages the rest of his family to stay indoors with the windows shut.
"My family is good because all the time they are at home and they don't come outside," he said.
Ratan, clothing vendor
Ratan, who uses only one name, has for more than 25 years sold traditional Indian clothes at a sidewalk stall that's popular with tourists. She said the pollution has affected her business, with sales down by about 50 percent this month.
"It's difficult for us," she said. "There used to be lots of tourists but now there are fewer. We want foreigners, they're good for our business."
She said she's noticed a lot fewer elderly people on the street this month.
"If there is no pollution, then my business is good," she said. "But you can see that there is no sun and no shade, and that's a problem."
She said by the time she gets home each evening, her eyes and throat burn and she feels a little ill.
"I don't pay it much attention, as I have to take care of business," she said.
Ram Sharan, police traffic officer
Sharan, 28, has spent the last three years working eight-hour shifts amid the capital's chaotic traffic. He said the Delhi police force has issued pollution masks to him and other officers.
"We face a lot of difficulties and problems. Our bodies get weak and we lose our immunity," he said. "But duty is duty. I have to do it."
Sharan said he feels like the public is not focusing on the problem.
"We live in nature but we don't support it," he said. "Take cars. One house has four cars and all four people use different cars. Something should be done so they all leave in one car."
Mohammed Anwar, cycle rickshaw operator
Anwar, 60, has been transporting passengers through the capital's congested streets for 35 years to support his wife and four children. Pedaling forces him to take deep breaths.
"My mouth burns while I'm working," he said. "It feels like chillies in my nose."
He said that when he washes his face each evening, it is filthy.
"My eyes hurt and my nose is full of dirt."
Jamila Begum, cleaner
Begum, 35, works 12-hour shifts cleaning in and around the subway in the city's business district. Along with her husband, who is a painter, she supports her three children and has been doing the job for three months.
"This year the smog was really bad. I could feel it," she said. "It was always dark."
Begum said she stopped sitting outside during breaks because the smog was so bad. But she got sick anyway and had to stay home for three days.
"My eyes had an irritation and my cough was really bad," she said.
She said the government should be doing more.
"We are poor," she said. "We have to work, we have no option."
Dinesh, barber
Dinesh, 55, who uses only one name, has worked for the last 20 years as a roadside barber. He sets up a mirror and chair on the sidewalk and typically earns about 100 rupees ($1.50) a day cutting men's hair and shaving them.
He said he often thinks about returning to his family farm in the northeastern state of Bihar.
"I'm a poor man who is doing my work," he said. "I have to feed my kids."
He said if he had any spare money, he would think about buying a pollution mask. What he does earn, he said, he spends on basics like salt and chapatti.
"I'm old now. I will go to my home and do some farming, plow my field," he said. "What else can I do?"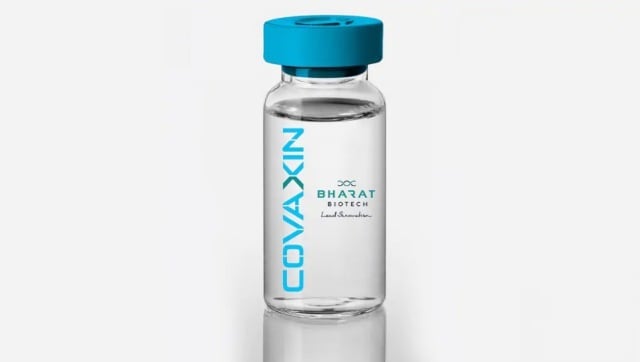 India
WHO on Covaxin: The Bharat Biotech vaccine has demonstrated 77.8% effectiveness against symptomatic COVID-19 and 65.2% protection against the B.1.617.2 Delta variant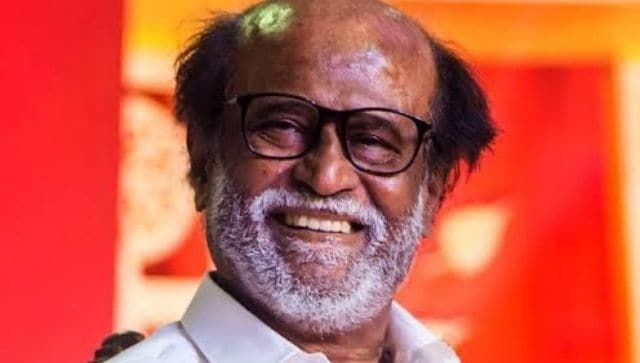 Politics
The actor had said in December that he would not join politics, citing factors like his health condition and him undergoing kidney transplant in 2016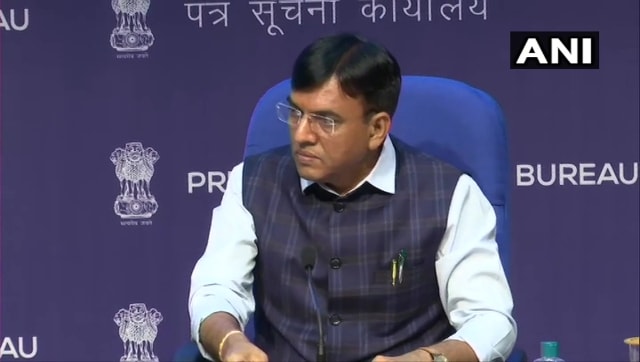 India
The Union health minister said 'useless' statements are being made only to create panic among the people about vaccine shortages