Life after lockdown: How to travel to visit loved ones while minimising risk of COVID-19 and other infections
The risk of severe illness due to COVID-19 is higher with the elderly and those who have underlying health issues like heart disease, diabetes, kidney disease, etc.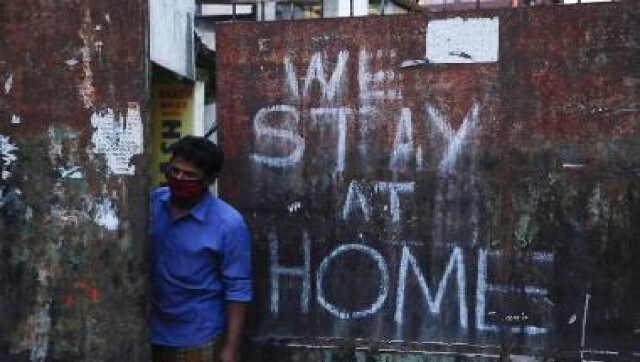 It might be true that distance makes the heart grow fonder, but since the beginning of the COVID-19 pandemic, it has actually led to anxiety -- especially for those living away from elderly parents and relatives. Young adults working in cities far away from their families were unable to reach their parents and other loved ones due to extended lockdowns and travel restrictions.
Safety is still the key consideration
Now that the lockdowns are lifted and travel restrictions are slowly being eased, you might wonder if it's safe to venture out of your city limits and travel to your parents' home in another city or state. This requires proper risk assessment on your part because the fact is that the pandemic is still raging (cases in India still have not peaked) and travelling long distances by road, rail or air involves all the hazards of transmission.
Yes, the government continues to make efforts to ensure safe travel, but it takes only one slip-up to get the infection, especially since research into asymptomatic carriers of COVID-19 is still in its early stages. Travelling involves not just your exposure but also exposes the risk of the loved ones you're trying to reach. The following are therefore some factors you should definitely take into account before travelling to meet your family.
1. Balance the risks
The risk of severe illness due to COVID-19 is higher with the elderly and those who have underlying health issues like heart disease, diabetes, kidney disease, etc. If your relatives are aged and/or have such issues, you might want to rethink your idea of travel. Is meeting them absolutely urgent? Will you be able to travel to their home or will you need to be quarantined? You should take the risk of travel and exposure only after you've seriously evaluated your condition and theirs. Your emotional need to meet the parents can wait but the disease will not.
2. Plan ahead
Don't suddenly book tickets one fine morning because they're available. Try to plan your trip well ahead of time. A pandemic is not the time for surprise visits, because you need time to prepare for travel and your relatives need to prepare their home for the stay of a loved one after extended lockdowns. Planning ahead will also give you the chance to give ample thought to the next points.
3. Select your mode of transportation
Given the risks of droplet and surface transmission of COVID-19, driving or renting a private vehicle to travel might be the best option for a distance of a few hours. You could disinfect the vehicle, ensure the driver and passengers do not have COVID-19 and the only risk of exposure for you then would be at the few stops you might have to take on the road. Rail and air travel are better options for very long distances, but the risk of exposure is also high especially if social distancing and hygiene norms are flouted. If you have to use a bathroom on your way, carry toilet seat disinfectants (and spray it everything you need to touch), toilet paper, and hand sanitizer.
4. Get tested
Getting yourself tested before embarking on a journey can be reassuring for you as well as your parents or relatives. This is an additional way of ensuring their safety and yours. If you're planning a trip then consult a doctor and see if you can get a prescription for the test, especially if you've been stepping out for work or any other reason. In case you're an asymptomatic COVID-19 positive person, you'll have to postpone your travel plans until you fully recover.
5. Limit your plans
Simply because you're cleared to travel doesn't mean you can go about business as usual once you reach your destination. It's best to limit your movements, maintain social distancing and follow respiratory and hand hygiene norms constantly. Your parents' or relatives' home has been a bubble since the beginning of lockdowns, and your target should be to maintain the safety of it, not burst it. Also, in case the journey doesn't go as planned, be prepared to isolate once you reach for up to two weeks.
For more information, read our article on Public transport post-COVID-19 lockdown.
Health articles in Firstpost are written by myUpchar.com, India's first and biggest resource for verified medical information. At myUpchar, researchers and journalists work with doctors to bring you information on all things health.
Health
The fresh infections pushed Delhi's Covid case tally to 19,22,089 while the death toll rose to 26,232
Health
The current surge of coronavirus cases in Bengal might not be as dangerous as it was during its outbreak in 2020 but more and more people might be infected this year, they said
Health
Many parents were unable to follow the recommended vaccination schedule during the pandemic due to strict lockdown measures and lack of access to the nearest immunization centre