Lessons from the Alex Paul kidnap on dealing with Maoists
The Chhattisgarh kidnap seems to have been handled better than the Odisha Maoist blackmail. Here are some lessons for the future.
The release of Sukma collector Alex Paul Menon from Naxal captivity is no cause for celebration. While his release will surely come as a relief to his family and the Chhattisgarh government, we still do not know the full extent of the concessions that have been made to secure his release. And we cannot forget that two brave security guards were killed by the Maoists while seeking to abduct Menon.
This is why the sound of crackers being ignited to greet his release is so perverse. We cannot rest till the killers of the two bodyguards – one a Muslim and the other a tribal – are brought to justice.
About the only pluses in the situation are the following.
First, the Chhattisgarh government and its interlocutors seem to have dealt with the Maoist blackmail with greater focus and skill than the Odisha government some time ago. Some concessions are sure to have been made to secure Menon's release, but Chief Minister Raman Singh denied there was any tradeoff. This is in sharp contrast to the abject surrender to the terrorists in Odisha by Naveen Patnaik's government. Patnaik shamelessly held a press conference to announce the release of over 20 Maoists last month.
Second, the Chhattisgarh government seems to have got better intelligence on what was going on in the Maoist camp. According to a report in Hindustan Times, the security agencies at the centre and state were apparently able to monitor the wireless conversations of the Maoists and could figure out their concern about losing the propaganda war (read here). "We are going to take a hit in all this…" was one piece of conversation between the Maoists that suggested that they were unsure of their ability to pull it off successfully.
Third, the Chhattisgarh government seems to have succeeded in creating a good crisis management team in the state capital. Says the HT report: "Back home in Chhattisgarh, the government created firewalls around Chief Minister Raman Singh - creating a panel of bureaucrats and a cabinet sub-committee - that enabled him to take an independent public stance."
What has gone unsaid is the fact that the Chhattisgarh government and the Centre have, right from the beginning, been clear-sighted about waging a war against the Maoists – whether it was through the organisation of local defence units under the banner of Salwa Judum, or the use of high-tech equipment like unmanned aerial vehicles (UAVs) to track and monitor Naxal groups moving in Bastar.
It is nobody's case that Chhattisgarh or any other state has actually managed to get the upper hand with the Maoists, but in the ultimate analysis what is going to make a difference is the will to fight and win.
If the battle against violent Maoism has to end in a victory for democracy, Centre and states must have a clear-sighted policy on what they want to achieve. Five points are basic to this mission:
• The first objective should be to regain territory and enforce the writ of the Indian government – both state and centre. This calls for a military strategy and the creation of well-disciplined guerrilla forces who can fight and finish off the Maoist guerrillas. The CRPF may be useful as a support force, but you can't fight guerillas with regular forces alone. You need counter-insurgency forces that can operate deep inside Maoist lines to disrupt their logistics and bases.
• High technology must be combined with solid human intelligence on the ground. This calls for long-term investments in hardware like UAVs and creating a network of human spies and informers. Everyone needs to be clear on this.
•The governments must have a clear strategy for dealing with both human rights activists and possible violations of human rights by the security forces. Without the later, the former will have a field day destroying public support for anti-Maoist operations. But the human rights activists must also be countered with logic and by giving a larger share of voice to groups that are opposed to the Maoists. Out of fear or a misguided sense of justice, human rights groups tend to give more importance to the high claims of the Maoists (helping poor tribals) than their low actions (murder and kidnap of both tribals and state officials). An effective counter to this has to be formulated in advance.
• Foreign players and do-gooders must be completely denied access to sensitive zones. In Odisha, the kidnap of two Italians needlessly handicapped the state government. However, there is also the possibility that these foreigners were not innocents who got nabbed by the terrorists, but were partly in league with them. There is some evidence that they were linked to some far-Left global groups. In these circumstances, the Odisha government would have been well within its rights to say "Sorry, we will not do anything to rescue these terrorism supporters." (Read this article by RSN Singh).
• Activists who impose needless costs and make baseless accusations against the state must be forced to pay for their wild allegations. On Thursday, the Supreme Court rejected demands by Swami Agnivesh (why does he turn up everywhere?) and some other activists to probe the encounter killing of Cherukuri Rajkumar (or Azad) by the Andhra Police in 2010. The court said a CBI investigation had clearly established that there was no fake encounter in this case. Shouldn't Agnivesh & Co be asked to pay for wasting the court's time and leading us up the garden path?
The Indian state needs to take some lessons in argumentation from the Obama administration which has justified drone strikes in Pakistan and Afghanistan as an act necessary to the protection of American lives.
John Brennan, Obama's top counter-terror adviser, said the drone strikes were in full accordance with law because if "another nation cannot or will not take action, we will." He also said "it is an unfortunate fact that to save many innocent lives, we are sometimes obliged to take lives – the lives of terrorists who seek to murder our fellow citizens."
Seems this is as good a justification for us to deal firmly with our Maoists – who are certainly murdering and kidnapping "our fellow citizens". We need to quote the same lines to human rights activists in India and abroad.
Find latest and upcoming tech gadgets online on Tech2 Gadgets. Get technology news, gadgets reviews & ratings. Popular gadgets including laptop, tablet and mobile specifications, features, prices, comparison.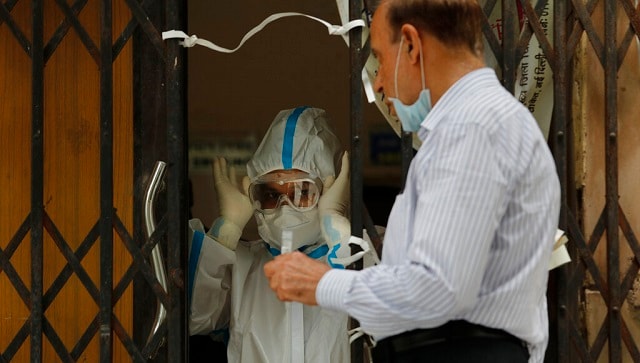 India
Schools in several states, including Andhra Pradesh, Meghalaya, Assam, Jammu and Kashmir, Punjab and Nagaland will re-open for Class 9 to 12 students who wish to take guidance from teachers on Monday, in keeping with the Centre's Unlock-4 guidelines
India
Candidates who have been shortlisted in the first merit list for admission to Class 11 in Arts, Science and Commerce streams will have their admissions between 21-26 September, reports said
India
The Higher Education Department, Government of Odisha, released the results at samsodisha.gov.in.