Lessons from phase one: Can Bengaluru Metro beat deadline blues in underground trail?
Bengaluru's Namma Metro is finally all set to go underground from 30 April. Namma Metro has faced much flak for delays in execution and overshooting its deadline several times in the last two years.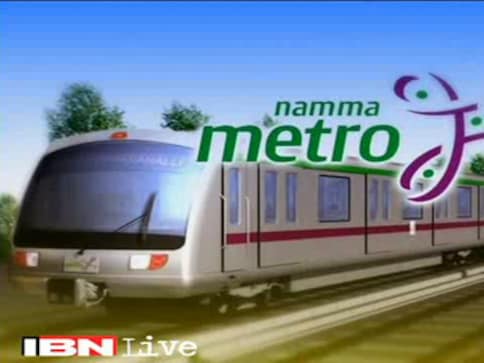 Bengaluru's Namma Metro is finally all set to go underground from 30 April. With the opening of this 4.8 kilometre underground stretch, passengers can now travel an uninterrupted stretch of 18.10 kilometre from East to West of Bengaluru, otherwise called the East-West corridor or the Purple line.
Two on-ground stretches on the Purple line are already operational. Reach 1 from MG road, in the heart of Bengaluru, to the outskirts of Baiyyappanahalli and Reach 2 from Magadi road to Nayanadahalli on Mysuru Road. Phase 1 of the Metro project also comprises the North South corridor or the Green line of which Mantri Square to Nagasandra is also operational. A commuter can now change lines at Kempegowda station.
The Bangalore Metro Rail Corporation (BMRCL), a joint venture between the Government of India and the Karnataka government, got its approval for the Metro Rail project from the central government in 2006 at a cost of Rs 8,158 Crores. The implementation time envisaged then was five years for phase 1 of 42.3 kilometre track. The project cost for Phase 1 was revised from Rs 8,158 crore to Rs 11,609 crore and again revised to Rs 13,845 crore by the Karnataka government. The deadline kept getting extended too. BMRCL now hopes to finish Phase 1 by the end of this year.
Namma Metro has faced much flak for delays in execution and overshooting its deadline several times in the last two years. It is way behind Delhi Metro, also a joint venture between the Delhi government and central government. Delhi Metro completed Phase 1 and Phase 2 in 12 years.
At the rate it is going, Namma Metro's Phase 2 is expected to take another 16 years for completion. And, we are not even talking about Phase 3 right now. Delay in land acquisitions, safety clearances and underground work are some of the reasons cited for the deadlines getting extended.
However, Pradeep Singh Kharola, managing director of BMRCL is not fazed by the delays and looks at it as a good learning curve. He told Firstpost, "We have learnt good lessons from phase 1. The phase 2 is on track and will be completed by 2020. The feasibility report for phase 3 has been prepared."
Delays are not the only thing that has dogged the project. Last month, The Economic Times reported that some 30 loco pilots and 35 maintenance engineers had quit their jobs in a span of two months, citing low salaries.
When asked whether there were enough trained and experienced loco pilots and engineers to run the trains, Khorala said, "We have no shortage of staff. Namma Metro recruits staff on a regular basis. Our salaries are comparable to equivalent government jobs in Bangalore."
Meanwhile, another state government transport entity, the Bangalore Metropolitan Transport Corporation (BMTC) is miffed at not getting the parking bays it wants to run feeder services from the Metro stations. Bangalore Mirror reported recently that BMTC had wanted land at Baiyyappanahalli, Nayanadahalli and Vijayanagar for its bus bays. But BMRCL had refused space at Baiyyappanahalli, saying it plans to run a mega transport hub.
Khorala says, "Namma Metro is in touch with BMTC and wherever possible bus bays will be provided at the stations." Green activists also have not been happy when Namma Metro went and chopped 2500 trees for Phase 1 and has plans on cutting down 313 heritage trees for phase 2.
Although Khorala says, "The trees are cut only when it becomes absolutely necessary. But we take care to ensure that enough trees as specified by the tree officer are planted," activists have not been convinced that enough trees were planted or reviews done.
The Environment Support Group (ESG), reported on its website, that a public hearing to review the proposed tree felling for the Phase 2 of Namma Metro for 313 heritage trees was cancelled for the third time by the forest wing of the Bruhat Bengaluru Mahanagara Palike (BBMP) last month. A public hearing is essential in keeping with the orders of the Karnataka High Court and the subsequent 2015 amendment carried out to the Karnataka Preservation of Trees Act, 1976.
However, what might please the green activists is that Namma Metro is the first railway project in India commissioned with 750V DC Third Rail on Standard Guage.
What this means is," BMRCL uses third rail traction. The current comes from a third rail mounted next to the normal track. Delhi Metro uses overhead traction. In overhead traction, there is a wire which runs high above the track. This wire at times interferes with trees. In order to avoid any such interference the trees or its branches have to be removed. There are no such issues with Namma Metro," says Khorala.
To ensure safety of the underground alignment, BMRCL has also cautioned residents against digging bore-wells on the ground above the underground alignment of the metro rail. Henceforth residents wanting to dig a bore-well within a 35 km radius of the underground alignment would need a No Objection Certificate from the BMRCL. "Bore-wells on top of Metro alignments can pose a serious hazard," adds Khorala.
Namma Metro runs some 50,000 trips now. But with the expected underground section being opened, BMRCL expects passenger traffic to cross two lakh per day.
also read
Explainers
Invented by French physicist Léon Foucault in the mid-19th Century, the pendulum provided the first laboratory demonstration in history to show that the Earth spins on its axis. The pendulum in the new Parliament is meant to symbolise the 'integration of the idea of India with that of the universe'
Explainers
Overweight people face prejudice from landlords, difficulty finding seating at restaurants and theatres, and are even paid lower wages. The new law, according to New York mayor Eric Adams, will help level the playing field and protect against discrimination'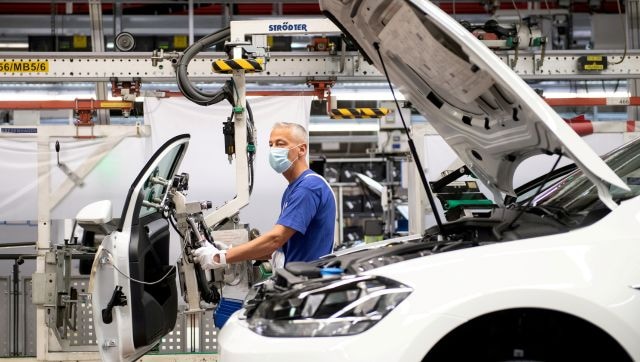 Explainers
Germany's GDP fell .3 per cent in the first quarter of 2023 following a .5 per cent decline in the last quarter of 2022. Though Chancellor Olaf Scholz described the outlook for the economy as 'very good' experts say this is a rude awakening for the country and the entire continent