Last devdasi of Puri's Jagannath temple dies aged 92
The last living Mahari — human consort — of the Jagannath Temple in Puri, Sashimani Devi, passed away on Thursday bringing an end to the 800-year-old tradition.
The last living Mahari or Devdasi — human consort — of the Jagannath Temple in Puri, Sashimani Devi, passed away on Thursday bringing an end to the 800-year-old tradition.
According to reports, the 92-year-old woman had been ailing for the past few years because of her age.
According to The Times of India, "Sashimani, considered the 'human wife' of Lord Jagannath and the lone female servitor of the temple, had been unwell for the past few months. She died at the home of her adopted son Somanath Panda, a temple servitor, at Dolamandap Sahi near the temple. Sashimani was cremated at Swargadwar."
Maharis are formally married to Lord Jagannath, and dedicate their lives to him. Reports say Sashimani Devi was only 12 when she was adopted into the temple as Jagannath's wife. The Indian Express reports, "Like a devoted wife, she regularly observed Savitri Brata for the Lord, like married Oriya women do for their husbands. Though the customary 'devadasi nritya' has been stopped in the Jagannath Temple a long time ago, Shashimani Devi danced during rituals like Nabakalebar, Nanda Utsav and Duar Paka during Bahuda Yatra."
However, she stopped dancing because of her deteriorating health more than a decade ago.
According to The Indian Express, "Sashimani's foster daughter, Rupashri Mohapatra, said till she was fit Sashimani would dance in the morning and at night. She was a Bheetar-gani Mahari, one who would dance inside the sanctum sanctorum. Wearing silk sarees, gold jewellery and bangles the Maharis would dance and sing before Lord Jagannath."
Mohapatra was also quoted by The Times of India as saying, "With her death, the devadasi tradition has ended. What pained us the most is that she failed to survive till Nabakalebara. It was her last wish to watch the Lord's Nabakalebara festival."
Find latest and upcoming tech gadgets online on Tech2 Gadgets. Get technology news, gadgets reviews & ratings. Popular gadgets including laptop, tablet and mobile specifications, features, prices, comparison.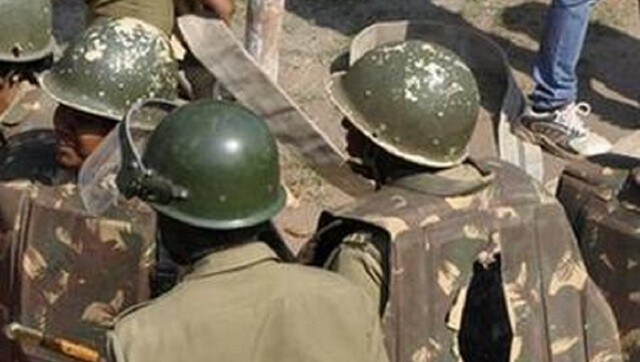 India
The child's father claimed that the accused wanted to 'sacrifice' his son, as a tantric had told them that it would cure the disease of a woman, also among the accused
India
Dhruvastra is the helicopter version of 'Nag Helina' with several new features and is meant to be fired from air to destroy enemy bunkers, armoured vehicles, and main battle tanks.
India
Bhubaneswar used to have ten natural drainage channels that carried rainwater coming from uplands in Chandaka forest and other areas around the city.