Landslide in Assam kills five people, disrupts rail services
Five people were killed in a fatal landslide on Wednesday in the Barak valley in Assam, reported Times Now.
Five people were killed in a fatal landslide on Wednesday at Sonachirra in Karimganj district of
Assam, reported Times Now. The deceased include a man, his wife, their daughter and two sons.
The Guwahati-Silchar railway line is the lifeline for southern Assam comprising of four districts, known as Barak Valley and the mountainous states of Tripura, Manipur and Mizoram. These states are heavily dependent on this railway line for supply of foodgrain, fertilisers, petroleum products, construction materials and other commodities.
Torrential rains and heavy landslides have also disrupted rail services in southern Assam, Tripura, Manipur and Mizoram, officials said. "Railway workers have been working round-the-clock to clear the debris in many places in southern Assam's Dima Hasao district. The huge mudslides together with stones covering a large portion of railway tracks at Fidhing and other places are being cleared," a Northeast Frontier Railway (NFR) official said. He added that it would take another three or four days to clear the debris and make way for trains.
NFR officials and engineers accompanied by district administration officials camped at the spot, 300 km south of Guwahati, to supervise the clearance work.
NFR chief public relations officer Pranav Jyoti Sharma said four major trains running between Guwahati and Silchar, including the Silchar-Sealdah Kanchanjunga Express and the Silchar-New Delhi via Guwahati Poorvattar Sampark Kranti Express, were cancelled until the removal of mudslides.
The Kanchanjunga Express was introduced between Silchar and Sealdah in Kolkata via Guwahati and the Silchar-New Delhi via Guwahati Poorvattar Sampark Kranti Express commenced earlier this year fulfilling a long-standing demand of the people to link southern Assam with other parts of the country.
Thousands of passengers, bound for Guwahati and the rest of the country, were stranded in southern Assam's Badarpur, Silchar and Lumding areas after the disruption of railway services.
The 437-km Lumding-Silchar and Badarpur-Agartala gauge conversion works, which was sanctioned in 1996, were completed earlier this year.
The project was hit by insurgency from 2006 to 2009 and works could only gain speed after that turbulent period.
In the first phase, the 210-km Lumding-Silchar gauge conversion project was completed last year. In the second phase, the 227-km Badarpur-Agartala gauge conversion was scheduled to be completed in March but was completed three months earlier.
With the completion of gauge conversion work right up to Agartala, the Tripura capital was connected with the country's broad gauge railway network through Guwahati at a distance of about 600 km.
With inputs from IANS
India
The MP from Mangaldoi in Assam also cited a video purportedly showing Mizo people celebrating after the incident on Monday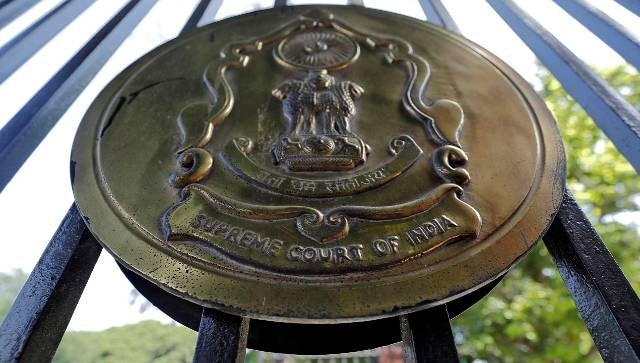 India
Chief Minister Himanta Biswa Sarma asserted that not an inch of Assam's land could be encroached by the neighbouring state
India
While twenty-one people were killed after a wall collapsed on shanties in Chembur, ten people were killed in Vikhroli as some hutments collapsed