Kulbhushan Jadhav's death sentence: Pakistani civilians also tried by military courts, says ex-Pak minister
Former Pakistan Foreign Minister Khurshid Mahmud Kasuri on Tuesday defended Kulbhushan Jadhav's death sentence.
New Delhi: Amid fresh strain in Indo-Pak ties, former Pakistan Foreign Minister Khurshid Mahmud Kasuri on Tuesday defended Kulbhushan Jadhav's death sentence, saying even Pakistanis were being tried by military courts.
"Even many civilians in Pakistan have been tried by military courts," he told reporters on the sidelines of a conference while replying to a barrage of questions on the death sentence to Jadhav.
In his address at a conference on Indo-Pak relations, he said relations between the two countries have nosedived but the only way out to check it is to engage in talks.
Kasuri said both the sides must not allow things to drift away and that it is in Pakistan's interest to have good relations with India.
At the same time he admitted that things between the two neighbours are not looking good.
"Relationships are not normal right now. Rhetoric not particularly good on either side of the border. I must admit I was initially hesitant, but it is these times that we must persist and talk about peace."
He said India will not be able to isolate Pakistan internationally as Islamabad will react to it strongly.
"It will never happen as Pakistan will react," he said, adding the idea of cutting off Pakistan from its South Asian moorings will not be in the interest of both sides.
Pakistan High Commissioner Abdul Basit, Congress leader Mani Shankar Aiyar and senior lawyer Ram Jethmalani were among dignitaries present at the conference.
During the talk, Kasuri was constantly asked to respond on the issue of Kubhushan Jadhav, but he remain tight lipped.
"One former British Secretary had spoken about the policy of benign neglect. But, I do not think that benign neglect on either side will work. It will never be on an even keel," he said, as he emphasised the need for dialogues to resolve outstanding issues, including the Kashmir dispute.
Earlier in the day, India warned Pakistan to consider the "consequences" on their ties if Jadhav is hanged in the alleged espionage case and vowed to go "out of the way" to save him amid an outrage in this country.
Kasuri also said India and Pakistan need to cooperate with each other so that in changing equation between the US and Russia, "we don't end up being losers".
He also equated the role of the US in the context of Indo-Pak ties to that of "back stage singers".
Recalling his previous visit to the India International Centre in 1990s for a Indo-Pak initiative, Kasuri said, "We had planted a tree in the IIC campus as a symbol of our friendship, and I hope that tree has all grown up now."
The former Pakistan foreign minister also cited the "Kumarakom musings" of former prime minister Atal Bihari Vajpayee and a cricket match in Lahore to stress on the importance of Indo-Pak ties.
In the musings, Vajpayee had written: "The Kashmir problem is an unfortunate inheritance from the tragic partition of India in 1947... India is willing and ready to seek a lasting solution to the Kashmir problem."
"Towards this end, we are prepared to re-commence talks with Pakistan at any level, including the highest level, provided Islamabad gives sufficient proof of its preparedness to create a conducive atmosphere for a meaningful dialogue."
Kasuri said Indo-Pak cricket match is equivalent to a battleground, but in mid-2000, when India won a match in Lahore, there were "some Pakistani youth, who waved the Indian flag. I know it since I was there."
On Kashmir dispute, he said, the issue must be resolved in such a way that it is acceptable to India, Pakistan and Kashmir.
He also appealed to the media to contribute towards building a more positive Indo-Pak ties and not sensationalise things by getting swayed away by ratings and TRPs.
Aiyar also emphasised on the need for talks saying it keeps hostility in check.
"Having said that we have moved the rock forward and its is not the game of Sisyphus," he said.
Jethmalani also emphasised on the need for talks to normalise ties.
Justice (retired) Rajinder Sacha termed the two countries as twins, saying, "We are not just twins, but also Siamese twins, who cannot live without each other."
First Cricket News
The two boards were forced into the alteration to the scheduled tour dates after West Indies' current ODI series against Australia was rocked by a positive Covid-19 test which saw Thursday's second match suspended.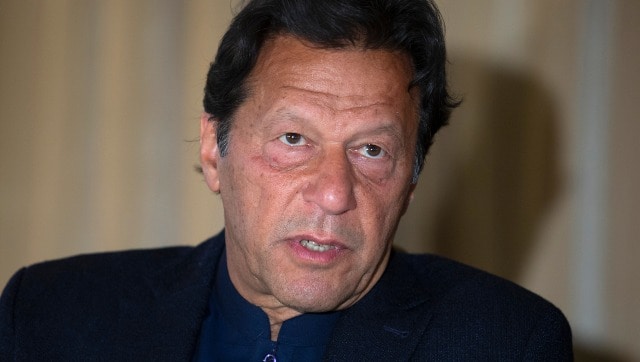 World
Last month, the Pakistani prime minister's comments on sexual violence drew severe backlash after he suggested that avoiding 'temptation in society' is the way to prevent sexual violence against women
First Cricket News
According to Kashmir Premier League, four players from England and one each from South Africa and Sri Lanka have refused to play in the KPL after being pressured by the BCCI.