Kulbhushan Jadhav's death sentence ridiculous: Sushma Swaraj doesn't mince words, slams Pakistan
India has consistently maintained that Jadhav was doing business in Iran and was kidnapped from there and taken to Pakistan.
External Affairs Minister Sushma Swaraj's strong condemnation of Pakistan as a state on the farcical military court trial and its capital sentence to former Indian Navy officer Kulbhushan Jadhav is indicative that India is drawing fresh red lines to take on its neighbour in the strongest possible ways.
She didn't mince her words while making a statement in both Houses of Parliament on this highly emotive issue that has inflamed passions and agitated people's mind in the country. While she reiterated that Field General Court Martial (FGCM) order of death sentence to Jadhav if executed, would amount to a "premeditated murder". The minister went much beyond than what Foreign Secretary S Jaishankar had said a day ago in a demarche to Pakistan High Commissioner Abdul Basit.
The fact that Swaraj said Pakistani military court martial order was on "concocted..ridiculous charges", a term which was repeated twice to put additional stress on her charge is indicative how the Indian official establishment is looking at the matter and how it wishes to deal with the issue. Saving the life of Jadhav, of course, is of paramount concern to all in India.
The absurdity of Pakistani civilian establishment and its total subservience to the military establishment was apparent from the fact that hours after Jadhav's death sentence was announced by Pakistan army's Inter-Services Public Relations, Indian High Commissioner in Islamabad was communicated by the Pakistan foreign ministry for conditional consular access to Jadhav.
"It is extraordinary that yesterday, a decision is suddenly announced awarding a death sentence in this case when previous exchanges with India itself underlines the insufficiency of evidence. To make matters even more absurd, three hours after the death sentence was announced, the Indian High Commission received an official communication from the Foreign Ministry of Pakistan reiterating the Pakistani proposal for conditional consular access. That tells us a lot about the farcical nature of the alleged proceedings which have led to an indefensible verdict against an innocent kidnapped Indian," Swaraj stated in Parliament.
India has consistently maintained that Jadhav was doing business in Iran and was kidnapped from there and taken to Pakistan. The exact circumstances of his kidnapping and transportation to Pakistan was unclear and can only be ascertained if India was granted consular access to him.
"Accordingly, from the time his abduction was known, our High Commission in Islamabad has continuously pressed Pakistani authorities for such access. Although this is provided for by international law and is deemed a norm in international relations, the Government of Pakistan did not permit it. That itself should tell us much about the strength of the case against Jadhav," she said. The minister also referred to Sartaj Aziz, foreign policy advisor to Prime Minister Nawaz Sharif statement to the full senate chamber of Pakistani Parliament where he had said the dossier on Jadhav contained mere statements. It did not have any conclusive evidence against him.
While the Pakistan government sought "India's assistance to obtain evidence and other materials for the investigation process", it levelled ridiculous charges against senior Indian officials who had no connection to this issue. "Thereafter, they linked providing consular access to our acceptance of their position. Nevertheless, in the hope that some forward movement could be made, our response was constructive. We pointed out that consular access to Jadhav would be an essential pre-requisite in order to verify the facts and understand the circumstances of his presence in Pakistan," Swaraj said.
Both Swaraj and Home Minister Rajnath Singh asserted that there was no evidence of wrongdoing by Jadhav.
"If anything, he is the victim of a plan that seeks to cast aspersions on India to deflect international attention from Pakistan's well-known record of sponsoring and supporting terrorism. Under these circumstances, we have no choice but to regard the sentence, if carried out, as an act of pre-meditated murder." The government's charge against Pakistan couldn't be stronger than this.
The warning to Pakistan was unambiguous: "Let me state clearly that the government and people of India would view very seriously the possibility that an innocent Indian citizen is facing death sentence in Pakistan without due process and in violation of basic norms of law, justice and international relations. I would caution the Pakistan government to consider the consequences for our bilateral relationship if they proceed on this matter."
World
Since the G-7 last met two years ago, COVID-19 has killed more than 3.7 million people and decimated economies with lockdowns and layoffs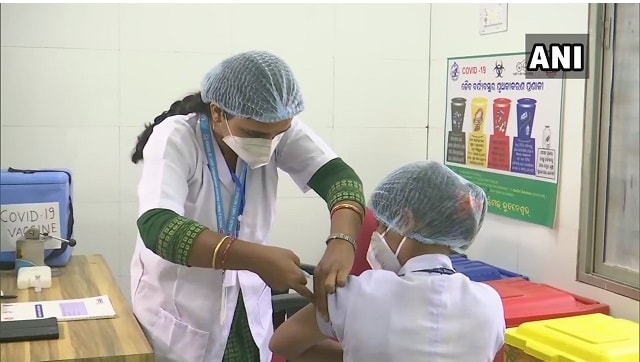 India
With the WHO approving the emergency use of Sinopharm and Sinovac, China's use of vaccine diplomacy for geopolitical ends has been facilitated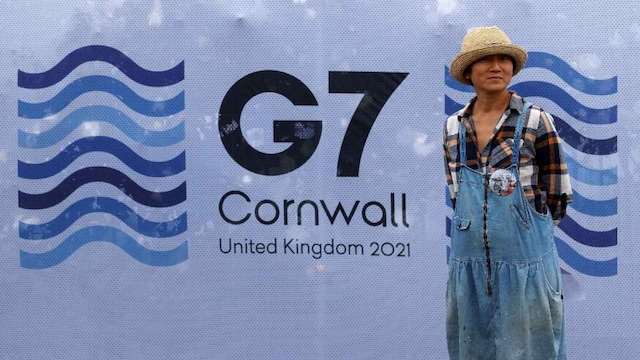 World
In 2014, Russia was suspended from the G8 after it annexed Ukraine's Crimea peninsula and sanctions were imposed on Moscow.