Kulbhushan Jadhav's death sentence: Five things India can do to deal with Pakistan
Despite the outrage, the government will have to calmly and objectively look at the options available to bring Kulbhushan Jadhav back.
With the death sentence awarded to former Indian naval officer Kulbhushan Sudhir Jadhav by a Pakistani military court, India has now made it clear that its focus, for now, lies on bringing Jadhav back, irrespective of the repercussions it has on its ties with Pakistan.
Both External Affairs Minister Sushma Swaraj and Home Minister Rajnath Singh called the death sentence "pre-meditated murder". Immediately after the news came in, India's foreign secretary, S Jaishankar, summoned Pakistan's high commissioner, Abdul Basit, and issued a demarche.
"If basic norms of law and justice are not observed, the government and the people of India will regard it as premeditated murder," the Ministry of External Affairs had said in the demarche. "It is significant that our High Commission was not even informed that Kulbhushan Jadhav was being brought to trial," it had added.
Undoubtedly, the Indian government is naturally very angry. But despite the outrage, the government will have to calmly and objectively look at the options available to bring Jadhav back.
The first and probably most important thing India needs to realise is that the issue will not simmer down anytime soon. This issue will take time to be resolved. After all, Pakistani authorities did not say when the sentence would be carried out. Diplomatic manoeuvring, lengthy legal proceedings and the possibility of appeal could mean the case will be contested for years, an analyst told Reuters.
"Very often, they keep these guys on death row for years, if not decades, as bargaining chips," said Ajai Sahni, executive director at the Institute for Conflict Management in New Delhi.
Sahni said there was "going to be a lot of posturing by both sides" but he doubted it would lead to any direct military action.
Former foreign secretary Kanwal Sibal believes that New Delhi would raise Jadhav's issue in all diplomatic forums and talk about the 'farcical' trial, according to this Firstpost article. The fact that India was not granted consular access to the prisoner will also be brought up in subsequent exchanges.
Back channel talks are another option which India and Pakistan have used many times earlier too. But in March 2016, after Jadhav's arrest by Pakistan, the back channel diplomacy between the two countries had been threatened, PTI had reported. News18 also reported that Indian agencies told the government to not use back channel talks immediately.
Sibal had also speculated that apart from India making loud noise over this issue, there could also be kidnapping of Pakistani soldiers from across the Line of Control.
Besides these measures, Jadhav himself has a right to appeal against his death sentence within 60 days. According to India Today, Jadhav can appeal in the Military Appellate Tribunal under the Pakistan Army Act, 1952. But the chances of getting a different verdict are low.
Another option for Jadhav is to appeal in a civilian court for 'review' of the Field General Court Martial verdict. The report said that according to Section 7.2.3. of the Pakistan Army Act, military court convicts have the right to get the judgment reviewed by civilian courts. The Indian government could also find a lawyer to defend Jadhav if Pakistan gives him consular access.
News18 further reported that even after the first 60 days in which Jadhav has a right to appeal, he has another 60 days to file a mercy petition before Pakistan President Mamnoon Hussain.
Top US experts have warned that even though the evidence against Jadhav is flimsy, Pakistan wants to send a strong message to India.
"Apart from the gross irregularities in the Jadhav situation, such as the lack of consular access and the secrecy surrounding the surprise court-martial, what struck me the most is the contrast between the speed of Jadhav's trial set against the endless postponements for that of the Mumbai attackers," Alyssa Ayres, senior fellow for India, Pakistan and South Asia at the Council on Foreign Relations (a top American think-tank), told PTI.
"At the same time, given how much India will want to ensure that Yadav isn't executed, Pakistan now has a very large bargaining chip at its disposal. Pakistan may want to use Jadhav as a trump card to get some type of major concession from India," Michael Kugelman, deputy director and senior associate for South Asia at the prestigious Woodrow Wilson Center, said.
"The bottom line is that India-Pakistan relations are on life support. We can kiss goodbye any immediate prospects for resuming dialogue, though that wasn't a very strong possibility even before the announcement about Jadhav's death sentence. Ultimately, India and Pakistan face some very dark and dangerous days ahead," he added.
With inputs from PTI
News & Analysis
Spy shots provide a clear look at the all-new Mahindra XUV700 ahead of its world premiere in August.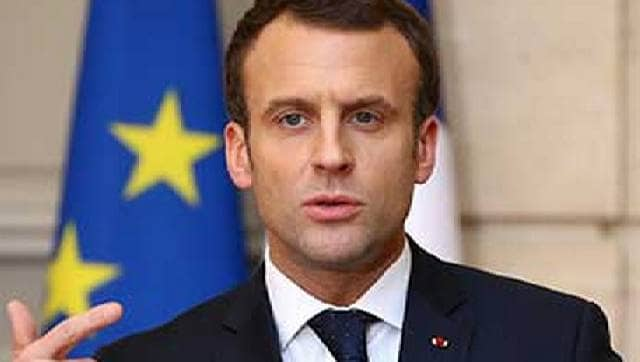 World
Amnesty International also released a forensic analysis of the alleged targeting that showed Amazon Web Services was hosting NSO infrastructure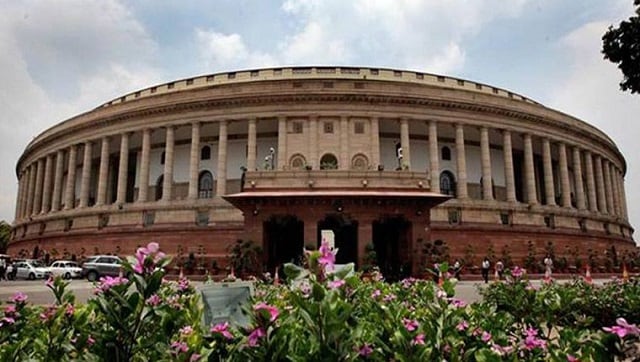 India
The Essential Defence Services Bill, 2021 seeks to replace the ordinance promulgated in June 2021 and allows the Central government to prohibit strikes, lock-outs, and lay-offs in units engaged in essential defence services