Kulbhushan Jadhav trial at ICJ: Pakistan must be allowed to save face, if retired naval officer is to be brought home
Perhaps our best route to saving him and bringing him home is to allow Pakistan some facesaving wriggle room even if we suggest options ourselves.
Now that the tide of self-congratulation has abated a bit let's get real.
Where is Kulbhushan Jadhav?
It is all very fine to sit in freedom in our homes and offices and tweet our triumph but he is still a prisoner and there is no sign of him or of Pakistan granting us consular access.
On the contrary, if it is true that Pakistan has appealed to the ICJ for a rehearing not only are they stalling for time but that move also allows them to set aside all the recommendations of the court regarding this case and simply do nothing.
Ergo, no consular access, no guarantee that he will not be executed before August and worst no 'proof of life'.
In that sense, nothing has changed for the Commander since the pronouncements at The Hague except to feed TV talk shows with a great deal of fodder.
Thing is that we are missing the point now and finding virtue in being vindicated by an international body. This is eclipsing the reality of the present situation.
For one, it is dangerous to conclude that Pakistan dare not execute Jadhav now because it would be censured by the world at large. What if Pakistan does not care? What difference does it make to the ruling trinity there if one more slur is added to its collection of epithets? Okay, so it is a rogue nation and it harbours terrorists and it has no credibility. So if it executes an Indian spy, what is the repercussion in real terms? A couple of days of outrage beaten by a fresh development.
So what does all that add up to as far as Jadhav is concerned? We have to ask ourselves a damn serious question. In our excitement to make Pakistan look bad in the eyes of the global community that is already pretty skeptical have we sort of thrown Jadhav to the wolves by making his release secondary. The way Pakistan thinks it will now not ever let him cross the border in a reversal because that will make its military tribunals look like a circus and General Bajwa the COAS of the Pakistan Army is scarcely going to allow his interpretation of court martials be set to ridicule.
In these circumstances what we need to do is work on scenarios where we can get him back by making Pakistan suffer the least embarrassment or be given a concession that is tangible and substantial and makes the exchange for that singular life worthwhile. Not as a surrender but as a carrot.
Even then this drama will not end until Jadhav (if he is alive) is made maximum use of to indict India for engaging in espionage and he will be compelled to seek clemency from the president of that country.
Again, by that token, we should not labour under the illusion that clemency means ipso facto a one-way ticket home. Pakistan might just commute the death sentence to life imprisonment which will be hell on earth for the Commander.
The scary part of this prickly pear is that we could lose this war because we won the battle.
Perhaps our best route to saving him and bringing him home is to allow Pakistan some facesaving wriggle room even if we suggest options ourselves. Having won the moral high ground from the ICJ we can afford to back down if, indeed, we wish to save our compatriot.
Then we can truly celebrate.
But again, the first step is to ascertain where he is and in what condition.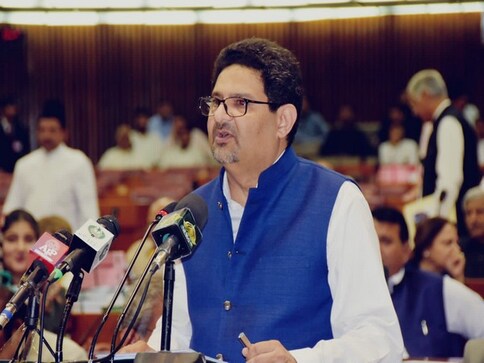 World
Pakistan media reports said Ismail is being replaced by a senior PML-N leader Ishaq Dar as the cash-strapped country's new financial czar
World
Pakistan Foreign Minister Bilawal Bhutto Zardari raked up the Kashmir issue and said that Islamabad hasn't seen any signs of rebuilding relations with India
World
The Department of Defence (DOD) is in support of the US Agency for International Development's efforts to provide assistance to Pakistan in the wake of massive flooding and the humanitarian assistance crisis there