Kulbhushan Jadhav sentenced to death: Congress leader Shashi Tharoor to help govt draft resolution
Congress leader Shashi Tharoor has helped the Narendra Modi government in drafting a resolution against Pakistan earlier as well.
In a classic show of bipartisanship, former minister of state for external affairs Shashi Tharoor will help the government draft a resolution against Pakistan which sentenced Indian national Kulbhushan Jadhav to death through a military court.
According to a NDTV report, "foreign minister Sushma Swaraj asked the Congress Member of Parliament Shashi Tharoor to help with drafting a resolution that will be adopted by both houses" to which Tharoor agreed after getting the nod from Congress leader in Lok Sabha Mallikarjun Kharge.
The draft resolution will then be vetted by Prime Minister Narendra Modi and other political parties, a oneindia report said.
Modi had asked Tharoor last year as well to draft a statement condemning Pakistan for freeing Zaki-ur-Rehman Lakhvi, a key plotter of the 2008 Mumbai terror attack, the NDTV report said.
Earlier today, Swaraj warned Pakistan that execution of the death sentence handed down to Jadhav by a military court would be taken as "pre-meditated murder" and Islamabad should consider its consequences on bilateral relations.
"There is no evidence of wrongdoing by Jadhav. If anything, he is the victim of a plan that seeks to cast aspersions on India to deflect international attention from Pakistan's well-known record of sponsoring and supporting terrorism," Swaraj said in an identical statement in both Houses of Parliament.
"Under these circumstances, we have no choice but to regard the sentence, if carried out, as an act of pre-meditated murder," she said, adding that the sentence by the Pakistani Military Court was based on "concocted charges".
"Let me state clearly that the government and the people of India would view very seriously the possibility that an innocent Indian citizen is facing death sentence in Pakistan without due process and in violation of basic norms of law, justice and international relations.
"I would caution the Pakistan government to consider the consequences for our bilateral relationship if they proceed on this matter," Swaraj said categorically.
She said the process adopted by the Pakistani military court to award the death sentence "tells us a lot about the farcical nature of the alleged proceedings which have led to indefensible verdict against an innocent kidnapped Indian".
Replying to a suggestion by Leader of Opposition in Rajya Sabha Ghulam Nabi Azad, Swaraj said the government will not only ensure that Jadhav is provided with the best of lawyers in the Supreme Court of Pakistan, but will take up it with the president of Pakistan also.
"Whatever is necessary, we will do," she said, adding that Jadhav was "not only the son of his parents, but is the son of India."
Swaraj said Jadhav was doing business in Iran and was kidnapped and taken to Pakistan. "The exact circumstances are unclear and can only be ascertained if we have consular access to him", which has been denied by the Pakistani authorities.
"It is extraordinary that yesterday, a decision is suddenly announced awarding a death sentence in this case when previous exchanges with India itself underlines the insufficiency of evidence," the minister said.
Minister of Home Affairs Rajnath Singh said the government will do everything possible to get justice for Jadhav. While condemning the action, Singh said that Pakistan had ignored all norms of law and justice.
"The government strongly condemns it. All norms of law and justice were ignored. I want to assure the House that the government will do everything possible to get justice for Jadhav. He will get justice," he said.
With inputs from PTI
Politics
On the socio-political front, the historic step of abrogating Article 370, which came into effect in 1950, and Article 35A, which came into effect in 1954, figures high on the list of achievements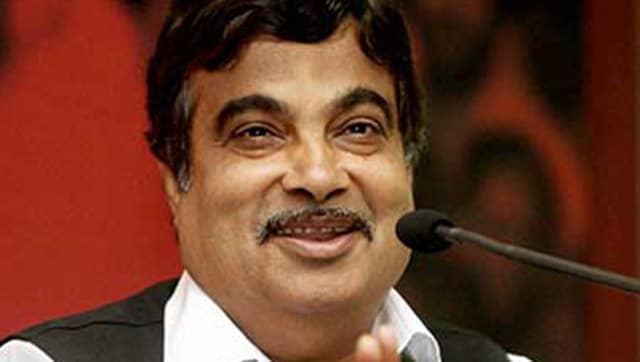 India
'They want to support us with their technology and capital for the progress and development of India,' said the BJP leader in Nagpur
India
Hinduism has long been under the assault by western academia since the dawn of the colonial era of European supremacism