Kulbhushan Jadhav row: India cancels talks with Pakistan; three 'RAW spies' arrested in PoK
As India's ties with Pakistan worsen due to the death sentence given to Kulbhushan Jadhav, the country has decided to put talks with Pakistan on hold.
As India's ties with Pakistan worsen due to the death sentence given to retired Indian Navy officer Kulbhushan Jadhav, the country has decided to put all bilateral exchanges with Pakistan on hold.
The Times of India reported that the government on Friday cancelled the talks on maritime security between the two countries scheduled for 17 April. India officially told Pakistan that it was not prepared to host a delegation of Pakistan Maritime Security Agency (PMSA).
Meanwhile, IANS reported that at least three persons, said to be agents of the Research and Analysis Wing by Pakistan police, have been arrested in Pakistan-occupied Kashmir.
Mohammad Khalil, Imtiaz, and Rashid, all from Taroti village in Abbaspur, were in the custody of police in Rawalakot, the headquarters of Poonch division.
According to Poonch Deputy Superintendent of Police (DSP) Sajid Imran, Khalil is the "main suspect." He said the three were involved in anti-state activities, including the bombing of a police station, in Pakistan-occupied Kashmir.
Khalil, according to the police, had reportedly visited Kashmir in November 2014 to see his relatives in Bandi Chechian village. There he came in contact with RAW which "lured him to work for them."
Khalil had an intra-Kashmir travel permit.
Later, he is said to have recruited Imtiaz and Rashid to work with him "for handsome returns".
During preliminary investigations, according to the police, Khalil told investigators that he had crossed the Line of Control (LoC) about 14 or 15 times from different parts in Abbaspur sector.
The DSP said the arrested persons had planted an IED (Improvised Explosive Device) outside a police station in Abbaspur on 27 September last year.
"We tracked their movements and phone calls with the help of intelligence agencies and finally arrested them two days ago (Tuesday)," he said.
They have been booked under the Anti-Terrorism Act (ATA) and Explosives Act.
India to appeal against Jadhav's death sentence
On Friday, Indian High Commissioner in Islamabad Gautam Bambawale told Pakistan Foreign Secretary Tehmina Janjua that India will appeal against the death sentence to Jadhav and demanded from Pakistan a certified copy of the chargesheet as well as the army court order in the case, besides seeking consular access to the retired Indian navy officer.
"We would definitely go to appeal against the judgment but we cannot do it unless we have the details of charges and the copy of verdict. So, my first demand was to provide us the details of the charge-sheet and copy of the verdict," he said.
Expressing disappointment over Pakistan turning down India's request for consular access to Jadhav, the Indian envoy said, "They have denied our request for consular access 13 times (in the last one year). I have forcefully asked for consular access on the basis of international law and on humanitarian grounds as he is an Indian national."
Apart from diplomatic options, India is also exploring legal remedies permitted under Pakistan's legal system.
Bambawale also said that he has no information about former Pakistani army officer Mohammad Habib who reportedly went missing from Nepal. Pakistani officials suspect that Indian spy agencies were behind his disappearance.
With inputs from agencies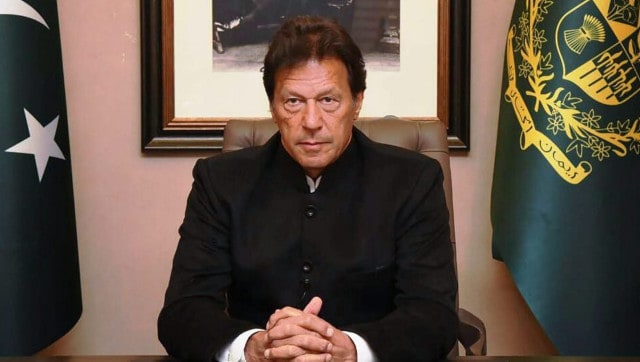 First Cricket News
Minister for Information Fawad Chaudhry told the media after the cabinet meeting that Pakistan Television (PTV) requested the government to sign an agreement with Star and Sony to broadcast the matches.
News & Analysis
The 2022 Hyundai Creta facelift is expected to get a heavily revised front end and more features.
First Cricket News
The ICC have already lined up the United Arab Emirates as the backup venue for the Twenty20 World Cup if India can't stage it on home soil starting in mid-October.