Kulbhushan Jadhav hearing: What Harish Salve, Deepak Mittal told ICJ about Pakistan violating int'l laws
On Monday, the ICJ began proceedings in the case of India versus Pakistan relating to the death sentence handed by a Pakistani military court to former Indian naval officer Jadhav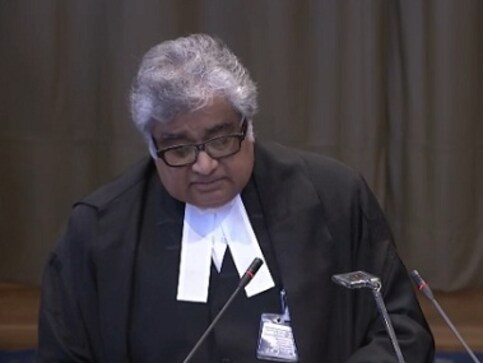 The first round in the Kulbhushan Jadhav case at the International Court of Justice (ICJ) saw India's representatives point out that not only was Jadhav 'kidnapped'  and his confession extracted in military captivity, but his chargesheet wasn't even provided to New Delhi, which consequently has no idea of what the charges filed against him actually are. Perhaps most striking was eminent lawyer Harish Salve's statement that if Jadhav was to be executed, it would constitute no less than a 'war crime.
Let's recap.
On Monday, the ICJ began proceedings in the case of India versus Pakistan relating to the death sentence handed by a Pakistani military court to former Indian naval officer Jadhav. In India's corner at the Hague were Joint Secretary (Pakistan-Afghanistan-Iran) Deepak Mittal (principal agent), Joint Secretary VD Sharma (co-agent), Salve (counsel), Kajal Bhat, first secretary, Embassy of India in the Netherlands (advisor) and Chetna N Rai (junior counsel).
Both sides have been given 90 minutes to make their observations, and the 11-judge bench heard India's observations first — at 10 am local time (1.30 pm IST), with Mittal delivering opening remarks.
Noting that "(an) execution will cause irreparable damage to rights of India and Jadhav", Mittal told the court that New Delhi only found out about the Jadhav being sentenced to death from news reports, and that the basis for this was an alleged confession. "Pakistan has not provided the chargesheet or any documents on the case despite repeated requests," Mittal said, adding, "It is clear that Jadhav has been denied of his right to seek legal counsel. Jadhav's parents have applied for a visa to travel to Pakistan, which has fallen on deaf ears."
Co-agent Sharma told the court that Pakistan had failed to comply with all its legal obligations by denying consular access to Jadhav ever since he was arrested in March 2016. India, he stated, is seeking relief in the form of immediate suspension of the death sentence. Sharma added that the ICJ must restrain Pakistan from "giving effect to the sentence awarded by the military court" and to direct it to annul its decision.
Noting that Pakistan cannot deny consular access to Jadhav, Salve began his observations with a set of precedents to this case:
- Plausibility context in Costa Rica versus Nicaragua case.
- In Paraguay versus USA, the court decided that government of US was asked to take steps to give rights of access of Paraguan national.
- In Germany versus USA, court held that execution of the German national was an irreparable damage to justice.
Demanding legal representation for Jadhav in this 'grave and urgent' case, Salve pointed out "India will always maintain that (Jadhav) has been kidnapped from Iran. Jadhav has been denied the right to defend himself. The 'confession' was extracted in military custody. No indications were given about whether Jadhav can seek or receive clemency."
As if to articulate the concerns of a nation, Salve pronounced, "We fear that Jadhav will be executed before this trial ends."
Pakistan will begin its oral observations at 3 pm local time (6.30 pm IST).
Click here for live updates on the proceedings at the International Court of Justice
Find latest and upcoming tech gadgets online on Tech2 Gadgets. Get technology news, gadgets reviews & ratings. Popular gadgets including laptop, tablet and mobile specifications, features, prices, comparison.
India
India and Pakistan are just part of a larger — fraught — landscape. Every nation-state to acquire nuclear weapons after the five permanent members of the United Nations Security Council is in Asia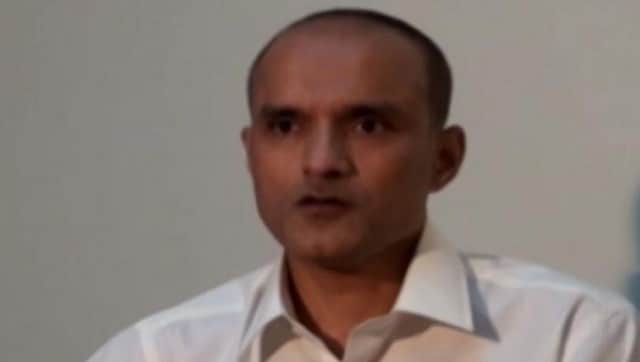 World
The appointments came a day after the court ordered the Pakistan government to give India "another chance" to appoint a counsel for the death-row prisoner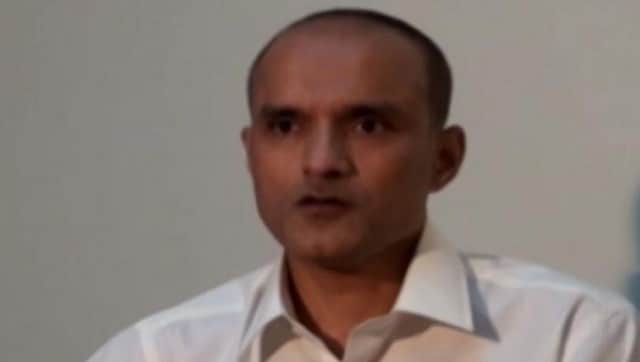 World
Jadhav, a 50-year-old retired Indian Navy officer, was sentenced to death by a Pakistani military court on charges of espionage and terrorism in April 2017