Kulbhushan Jadhav case: Pakistan releases another video, claims he filed mercy petition to Chief of Army Staff
Inter-Services Public Relations released a second 'confession' from Kulbhushan Jadhav, where the retired navy official claims that he held meetings with Baloch terrorists
Pakistan's director general of the Inter-Services Public Relations, Asif Ghafoor, has reportedly released another video on Facebook featuring Kulbhushan Jadhav. The video states that the recording was held in April 2017. It calls Jadhav a 'serving officer of RAW' and has Jadhav speaking for over 10 minutes about his alleged operations.
The video's introduction adds that he was apprehended in Mashkel, Balochistan on 3 March, 2016, meaning that it has been 14 months since the retired Navy officer was held in Pakistan.
Ghafoor's video post on Facebook states that Jadhav has filed a mercy petition to the Chief of Army Staff, adding that, "In his plea, Commander Jadhav has admitted his involvement in espionage, terrorist and subversive activities in Pakistan and expressed remorse at the resultant loss of many precious innocent lives and extensive damage to property due to his actions. Seeking forgiveness for his actions, he has requested the Chief of Army Staff to spare his life on compassionate grounds." He ends the caption, saying, "His second confessional video, in which he can be seen accepting his acts of terrorism and espionage is also released so that the world should know what India has done and continues to do against Pakistan." Firstpost could not independently verify this video.
In the video, Jadhav claims he visited Karachi on two occasions, in 2005 and 2006, for "basic intelligence gathering on naval installations" and to find out more about the landing sites, naval vessels and other details around Karachi. He says that he was stationed in Chabahar port and ran a business there under the cover name of Hussein Mubarak Patel. Jadhav's choice of words in the video seems pretty suspect, as can be noticed in this quote from the video, "RAW officials had started sniffing that Modi government will be in power by 2014, so I was inducted and my services were handed over to the Research and Analysis Wing and the aim was to see that all the activities around Makran coast... were to be organised and nicely coordinated."
What is peculiar about this video is that there is visibly more production in this video as compared to the first video released by Pakistan. Some media sources have already begun stating that this video may be doctored. In fact, Times Now says that it will now refuse to broadcast details about the video. The organisation is also calling it an "ISI prepared script."
TIMES NOW won't broadcast basic details of what Kulbhushan Jadhav has been forced to say; we don't want to give a platform to Pak propaganda

— TIMES NOW (@TimesNow) June 22, 2017
Moving back to the video, Jadhav says that he ran a discreet non-embassy based operation "exclusively meant to conduct meetings with Baloch insurgents and terrorists." He says that the purpose of his mission was to enable communication with RAW officials and Balochi "terrorists" from organisations like the Baloch Republican Army.
He claims that the Balochi sub-nationals were provided with financial aid as well as arms and ammunition and material movement across the coast, mainly to disrupt the China–Pakistan Economic Corridor (CPEC). "Various activities which go along the CPEC region between Gwadar and China had to be distorted and disrupted and destabilised. The aim was to just raise a level of insurgency within Balochistan and the Karachi region," Jadhav says in his alleged confession. He says that RAW under Anil Kumar Dhasmana has been conducting such activities within Balochistan and Sindh. He adds that hawala operations are undertaken from Delhi and Mumbai via Dubai to reach Pakistan.
He says that the so-called "anti-national activities" are taking place in Indian consulates in Pakistan.
Jadhav goes on to claim that RAW has been "regularly sponsoring terrorist activities" against Shia Muslims who go on pilgrimages between Iran, Afghanistan and Pakistan. He claims that such activities were already being done, but that the "level was being increased to a high level."
In a hearing of the case on 18 May in the International Court of Justice, a 10-member bench restrained Pakistan from executing Jadhav. Pakistan claims its security forces arrested Jadhav from its restive Balochistan province on 3 March last year after he reportedly entered from Iran. However, India maintains that he was kidnapped from Iran where he had business interests after retiring from the Indian Navy. He reiterates throughout the video that "RAW under Anil Kumar Dhasmana" has been directly sponsoring blasts and assassinations "to set fear into the mindsets of the people of Pakistan." He claims one such assassination was that of the superintendent of the Sindh Police, Chaudhry Aslam Khan. He also claims that there was a military attack being planned on the Consulate General of Pakistan in Zahedan, Iran.
He claims RAW was also sponsoring a website pertaining to the Balochistan movement, which was being run from Kathmandu, Nepal. He says, and quote, that it "was luring people from within Pakistan." The biggest "revelation" that Jadhav probably makes was that he was apprehended in Pakistan.
He ends with the statement that he feels "very ashamed" and that he seeks pardon of the acts and sins and crimes that he has committed.
Pakistan Army's Inter-Services Public Relations also released a statement, which states that Jadhav has been, "Seeking forgiveness for his actions he has requested the Chief of Army Staff (General Qamar Javed Bajwa) to spare his life on compassionate grounds," reported PTI.
The statement said that Jadhav, a 46-year-old retired Indian Navy officer, had earlier appealed to the Military Appellate Court which was rejected. Under the law, Jadhav is eligible to appeal for clemency to the Chief of Army Staff (COAS) and if rejected, subsequently to the Pakistan president. Earlier this month, Pakistan had said that the Indian national would not be executed until he has exhausted his mercy appeals.
See the full video here:
With inputs from agencies. 
First Cricket News
Pakistan was whitewashed in the three-match series with the biggest blow coming on Tuesday when they lost after scoring 331.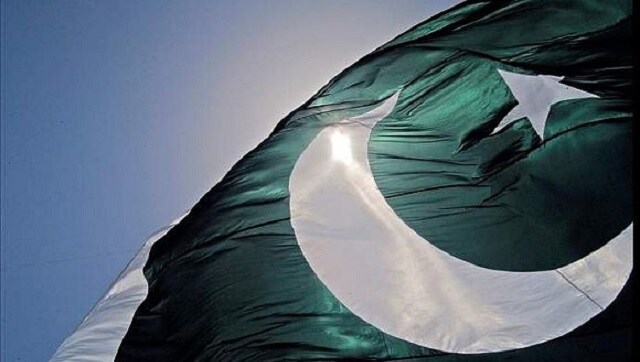 World
The Khyber Pakhtunkhwa government had named 350 accused in the FIR for their alleged involvement in setting on fire the Samadhi of Prem Hans and an adjacent temple in Teri Karak district last year.
India
The external affairs minister was joined by his counterparts from the SCO member states — China, Kazakhstan, the Kyrgyz Republic, Pakistan, Russia, Tajikistan and Uzbekistan