Kulbhushan Jadhav case: ICJ fixes time-limits for India, Pakistan for filing written pleadings
The International Court of Justice (ICJ) has fixed 17 April and 17 July as time-limits for India and Pakistan respectively for the filing of the written pleadings by them in the Kulbhushan Jadhav case
The Hague: The International Court of Justice (ICJ) has fixed 17 April and 17 July as time-limits for India and Pakistan respectively for the filing of the written pleadings by them in the Kulbhushan Jadhav case.
Jadhav, 47, was sentenced to death by a Pakistani military court on charges of espionage and terrorism in April, following which India moved The Hague-based ICJ in May.
A 10-member bench of the ICJ on 18 May restrained Pakistan from executing Jadhav till adjudication of the case.
According to a statement issued by the principal judicial organ of the UN, the ICJ authorised the submission of a reply by India and of a rejoinder by Pakistan in the Jadhav case.
"The Court fixed 17 April 2018 and 17 July 2018 as the respective time-limits for the filing of these written pleadings," said the statement issued last week.
It said the ICJ made its decision taking into account the views of the parties and the circumstances of the case.
Pakistan claims its security forces arrested Jadhav alias Hussein Mubarak Patel from its restive Balochistan province on 3 March last year after he reportedly entered from Iran.
India, however, maintains that Jadhav was kidnapped from Iran where he had business interests after retiring from the Indian Navy.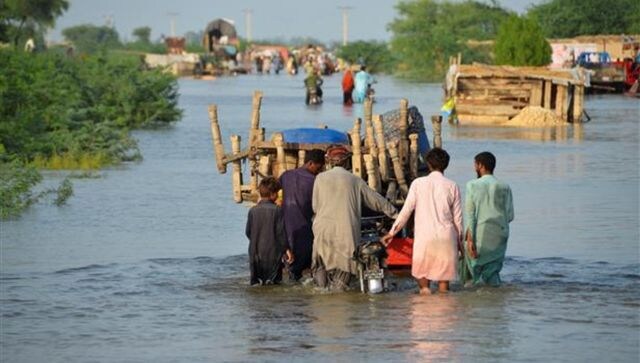 World
Pakistan and the United Nations join hands and launch an appeal to seek USD 800 million for rehabilitation of those affected by the recent floods in the country.
India
The fighter aircraft will be acquired under a government-to-government deal by the Indian Navy for operations from its latest aircraft carrier INS Vikrant which was commissioned recently by Prime Minister Narendra Modi in Kochi, Kerala
World
The UN-backed truce initially took effect in April, and raised hopes for a longer pause in fighting as Yemen's civil war entered in its eighth year