Kulbhushan Jadhav case at ICJ: Narendra Modi, Sushma Swaraj, Amit Shah praise counsel Harish Salve's efforts
Reactions poured in from across India after the ICJ told Pakistan to put on hold the execution of former naval officer Kulbhushan Jhadav. Here's who said what
The International Court of Justice (ICJ) on Thursday told Pakistan to put on hold the execution of former naval officer Kulbhushan Jhadav and take all measures to ensure his safety till the case is being heard in the court. In a boost to India's case in the UN judicial body, which India had moved against Pakistan, the 11-judge bench of the ICJ unanimously passed an interim order instructing Pakistan to take all "necessary measures at its disposal" to ensure that Jadhav was not executed pending a final decision by it.
The ICJ said that India should have been granted consular access to its national as per the Vienna Convention to which both countries have been signatories since 1977. Jadhav was sentenced to death by a Pakistan military court on charges of espionage and subversive activities on 10 April 2017 after his arrest a year ago in March 2016.
The ICJ also asserted its jurisdiction over the case of the 46-year-old former Indian Navy officer while noting that the circumstances of his arrest remain disputed.
Various ministers and personalities came in support of the ICJ order, which came three days after India and Pakistan gave their submissions in the case.
Prime Minister Narendra Modi expressed satisfaction at the order of the ICJ. According to official sources, he spoke to External Affairs Minister Sushma Swaraj to thank her and appreciated the efforts of advocate Harish Salve who represented India in the case, PTI said.
Attorney General Mukul Rohatgi, who was all praise for Salve, said the interim order was a blow to the bogus stand put forth by Pakistan and vindicated the position taken by India.
"The stand of the Indian government is vindicated and it is a big step towards the final decision. India's stand was based on truth and justice and respect for human rights. It is a pat on the back for India, " Rohatgi told reporters in New Delhi. said.
He was also hopeful on the future of the case. "I hope Pakistan sees sense, comes back on track, behaves like responsible nation and gives consular access. Not just that but also the family should be given access to meet Jadhav," he said.
Welcoming the order, BJP chief Amit Shah said the order would come as a big relief for the former Navy officer's family as he hailed the Modi government's quick and effective measures on the matter.
In a statement, Shah also praised senior lawyer Salve who was India's attorney at the Hague and argued the case before the global court.
Jadhav was sentenced to death by a military court in Pakistan for alleged espionage and subversive activities, following which India had approached the ICJ.
Calling the order a "big setback for Pakistan", Union minister Venkaiah Naidu also welcomed the ICJ decision, and said it was a "win for human rights".
Speaking to CNN News 18, he said, "Pakistan has been exposed internationally. This is India's monumental victory. ICJ has snubbed Pakistan by effectively staying the execution."
It's worth clarifying, however, that the ICJ has not stayed the execution but told Pakistan to put it on hold. Pakistan can refuse to comply with the order as several other countries have done in the past.
"I don't think Pakistan will be able to defy because there will be international outrage. If the country defies it, there will be consequences. The entire country is feeling relieved," he told the channel.
Naidu also tweeted in favour of the court's order. "Major victory for India (in) Kulbhushan Jadhav case. ICJ upholds India's right to consular access, put a stay on death execution. Justice prevails," his tweet said.
Major victory for India #KulbhushanJadhav case.ICJ upholds India's right to consular access,put a stay on death execution. Justice prevails — M Venkaiah Naidu (@MVenkaiahNaidu) May 18, 2017
Salve, India's counsel at ICJ, welcomed the decision saying that he was happy that ICJ gave a nod to all three provisional measures. "This success should have been given to us before the trial in March 2016. We are fighting for principle restitution. (Pakistan will) have to annul this(case). They should have an annulment. The court made it clear that the decision is binding. I don't think any court can go beyond that," Salve told Times Now.
External Affairs Minister Sushma Swaraj tweeted in support of the ICJ order. "It has come as a great relief to the family of Kulbhushan Jadhav and people of India," she said while thanking Salve for presenting India's case. Swaraj also assured in her tweet that the government will continue taking efforts to save Jadhav. The minister's tweets were retweeted by Modi.
The ICJ order has come as a great relief to the familly of Kulbhushan Jadhav and people of India. — Sushma Swaraj (@SushmaSwaraj) May 18, 2017
I assure the nation that under the leadership of Prime Minister Modi we will leave no stone unturned to save #KulbhushanJadhav. — Sushma Swaraj (@SushmaSwaraj) May 18, 2017
In a press conference on Thursday, Finance Minister Arun Jaitley said, "It is but obvious that the secret proceedings conducted in darkness are conspiratorial in nature. Therefore, it's a great vindication of India's stance and the entire team at The Hague deserves to be congratulated." He also gave Swaraj and Salve a special mention for their efforts.
Senior Congress leader Ahmed Patel congratulated the government for a putting up a convincing argument before the ICJ, and called the order"great news". "Government must now ensure that Pakistan complies with this order. We pray that Kulbhushan Jadhav returns home safely at the earliest," Patel said in his tweet.
The ICJ verdict is great news.Congratulations to the Government for putting up a spirited & convincing argument. ..1/2 — Ahmed Patel (@ahmedpatel) May 18, 2017
..Government must now ensure that Pakistan complies with this order.We pray that Kulbhushan Jadhav returns home safely at the earliest 2/2 — Ahmed Patel (@ahmedpatel) May 18, 2017
BJP leader Subramanian Swamy, told Times Now that it (the interim order) was an achievement for India as none of the points made by Salve were rejected. "I consider this as a total victory," he said.
Swamy also tweeted saying that Modi deserves credit for the success since the prime minister refused to send the present AG as counsel.
I think Namo should get all the credit for today's success in ICJ because he declined to send the present AG to argue our case

— Subramanian Swamy (@Swamy39) May 18, 2017
As I tweeted earlier first we win the interim stage in ICJ, then we must prepare the military option to convert Pak into 4 for long lasting — Subramanian Swamy (@Swamy39) May 18, 2017
Assam minister Himanta Biswa Sarma sent his compliments to Modi and Swaraj. He tweeted:
India Wins & Truth Prevails as #ICJ stays death sentence to #KulbhushanJadhav by #Pakistan. Compliments @PMOIndia and EAM @SushmaSwaraj ji — Himanta Biswa Sarma (@himantabiswa) May 18, 2017
Union minister for tribal affairs, Jasvantsinh Bhabhor also took to Twitter to express his appreciation of the order.
A Major Victory for India. International Court of Justice stays #KulbhushanJadhav death sentence !! — Jasvantsinh Bhabhor (@jsbhabhor) May 18, 2017
Meanwhile, cricketer Shikhar Dhawan resorted to humour to react to the order.
Pakistan Reaction Right Now👇 #sushmaswaraj 👏👐#KulbhushanJadhav pic.twitter.com/z1ZLUspvoM — Shikhar Dhawan (@SirDhaawan) May 18, 2017
Union minister Ram Vilas Paswan tweeted saying that the order was a major victory for India.
ICJ decision upholds India's right to consular access,puts stay on death execution: A major victory for India in #KulbhushanJadhav case. — Ram Vilas Paswan (@irvpaswan) May 18, 2017
Home minister Rajnath Singh lauded Swaraj's effort in bringing justice to the case. He tweeted:
The EAM Smt @sushmaswaraj has done a commendable job. The govt led by PM Shri @narendramodi will go to any extent to save #kulbhushanjadhav

— Rajnath Singh (@rajnathsingh) May 18, 2017
Senior Congress leader Ghulam Nabi Azad too welcomed the decision on Thursday. He said, "The case against Kulbhushan Jadhav by Pakistan was a sham and was in gross violation of international law as his execution was ordered by a kangaroo court without consular access. It is appreciated that the world court saw reason in the Indian appeal," he said in a statement.
Azad congratulated the Indian representatives of the country at The Hague and stressed that the government should "leave no stone unturned" to ensure justice for Jadhav and his return.
Welcoming the order, Kapil Sibal showed interest in providing further legal assistance. "We welcome the decision. It restores the faith in ICJ that all those come before it, abide it. Till ICJ renders full judgment, once access given, at that point if legal assistance is needed, if it is in my capacity, I will be more than happy to help Kulbhushan Jadhav," he told Times Now.
Pakistan reacts, speculates ICJ jurisdiction
Even as India went on a celebratory mode after ICJ issued the interim order, Pakistan maintained its stand saying that India had no substance in the case. The Pakistan Attorney General, in a statement addressing Thursday's interim order, said the court has "clearly underscored that the provisional measures are without prejudice to the final determination of the merits and jurisdiction of the case".
The statement stressed that the provisional measures are a procedural process only to enable the court to have full consideration at a later hearing. These measures have no bearing whatsoever on the final decision of the court.
"We are confident that India would not be able to hide the subversive activities it is trying to carry out through its agents like Jadhav," the statement said.
Pakistan asserted that the ICJ decision has not changed the status of Jadhav's case in any manner. "In our submissions on 15 May, we had assured the court unambiguously that Jadhav would be provided with every opportunity and remedy available under the law to defend his case. Jadhav still has ample time to petition for clemency. To recall, we had in our presentation on 15 May, proposed to the court that a final hearing be held on the merits and maintainability of the case as early as possible. We are determined to pursue this case to its logical end," the statement said.
Wajid Shamshul Hassan, former Pakistan Envoy to United Nations told CNN News 18 that he had faith that Pakistan will abide by the order. "There is still a long way to go. Justice needs to be done. If ICJ has said so, I'm sure Pakistan will not execute him. They (Pakistan) are civilised. If it is a fine protocol, Pakistan will abide by it, " Hassan told CNN News 18.
With inputs from PTI
Find latest and upcoming tech gadgets online on Tech2 Gadgets. Get technology news, gadgets reviews & ratings. Popular gadgets including laptop, tablet and mobile specifications, features, prices, comparison.
First Cricket News
For skipper Virat Kohli, the key will be to get the combination right in the 50-over games which begin on 27 November.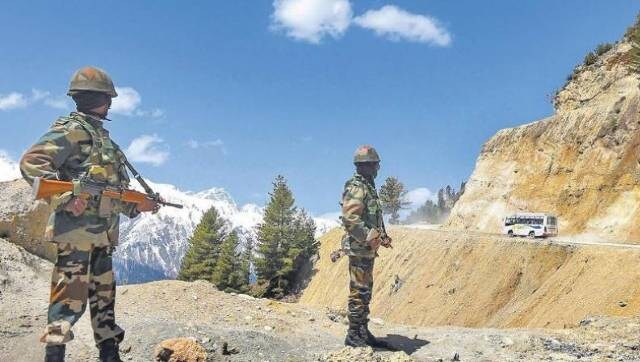 India
The ground situation in eastern Ladakh remains unchanged, and defence sources said the ninth round of military talks is likely to take place in the next few days
Politics
Khurshid, in a Facebook post, said if the mood of the electorate is resistant to the liberal values the party has espoused and cherished, it should be prepared for a long struggle rather than look for short cuts to get back into power