Protest for farmers in Bengal: Cops lathicharge Left workers, many detained ahead of key rights' march
A farmers' protest led by Left workers clashed with the Kolkata Police on Monday after they were stopped from marching towards the secretariat, TV reports said.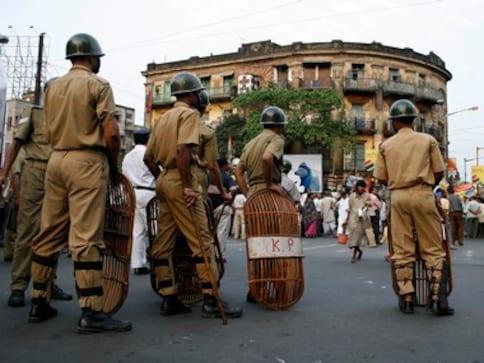 A farmers' protest led by Left workers clashed with the Kolkata Police on Monday after they were stopped from marching towards the state Secretariat, TV reports said.
The police had to resort to lathicharge and use tear gas shells against the clashing workers, which also included top leaders like former Leader of Opposition Surjakanta Mishra, according to CNN-News18.
The Left had announced that it would lead a farmers' rally to the state secretariat to protest against the policy of the Mamata Banerjee government.
The police had imposed Section 144 ahead of the protest in Kolkata. Around 2,000 additional policemen and troops from the Rapid Action Force were deployed in the city ahead of the rally.
Twenty of our MLAs reached the gate of Nabanna (Secretariat building) to protest against the rising unemployment, farmers' distress and other issues but the police did not let us in. They forcefully stopped us and later put us in police vans. They are not disclosing whether we are in police custody or not," Left leader Sujan Chakraborty told IANS.
The Left also took potshots at the West Bengal chief minister Mamata Banerjee.
"The chief minister has fled from the city. Is she not bothered about the plight of the farmers here? She has turned the state into a prison," he added.
Left Front chairman Biman Bose claimed that several of their MLAs participating in the protests were arrested and demanded their unconditional release.
"...They have been arrested and are being taken to Alipore court. We condemn their arrest and demand their unconditional release," he said.
However, the police have not confirmed the arrests.
The BJP too slammed the All India Trinamool Congress (TMC) government, calling for president's rule in West Bengal.
However, the TMC hit back at the Left Front over the issue.
Speaking to India Today TV, senior party leader Saugata Roy criticised BJP's call for imposing president's rule and claimed that the party has lost its mental balance after its defeat in the recently-concluded municipal elections. Roy further alleged that the Left Front is holding the rally only to remain relevant and assert its existence.
Roy also added that the police had not used brute force against the protesting workers and that the situation had come under control quickly.
With inputs from IANS
Find latest and upcoming tech gadgets online on Tech2 Gadgets. Get technology news, gadgets reviews & ratings. Popular gadgets including laptop, tablet and mobile specifications, features, prices, comparison.
Politics
The BJP leader said the state is a victim of the Mamata Banerjee-led Trinamool Congress government and is 'yearning for a change'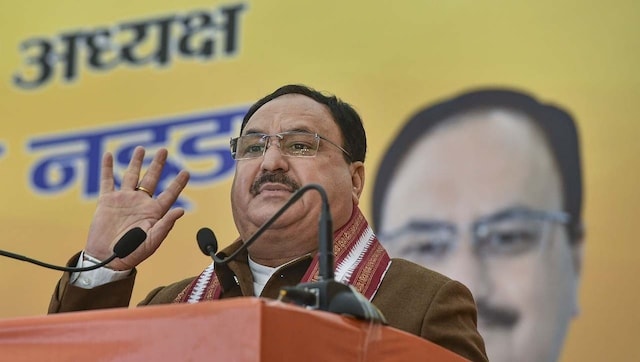 India
The BJP chief will float the Ek Muthi Chawal (fistful of rice) project, under which party workers will collect rice from farmers' homes and brief them about the new farm laws
India
Kolkata Police said that a clash between BJP workers and the stone-pelters was averted after a huge police contingent rushed to the spot to bring the situation under control