Kochi substance abuse skyrockets: Kerala government points to worrying trends of drug use
The state's financial capital, Kochi may soon be christened 'narcotics' own city' if the latest figures released by the state government is anything to go by.
If Kerala's 'God's own country' epithet owes its origins to the state's natural beauty, then a more notorious one is just round the corner. The state's financial capital, Kochi may soon be christened 'narcotics' own city' if the latest figures released by the state government are anything to go by.
In the last three months alone, 300 kilograms of marijuana (ganja) was seized from Kochi, making it one of the richest hauls ever in this part of the country in such a short period.
But this could only be the tip of the iceberg. The state's Excise and Prohibition Department, the nodal agency engaged in fighting the drug menace, says that around 50,000 kilograms of narcotic and tobacco related material of various kinds have been caught from Kochi and other cities during the same period.
The state is certainly on a new high and Kochi is leading from the front. Ganja, Brown Sugar, Heroin are available more freely in the city.
The enforcement agencies are putting the blame on an ever growing migrant labour population in the state, calling them primary carriers and in most case, the users too of the substance in the state.
Over the last few months, more than 100 migrant labourers in Kochi alone have been booked for possession and use of ganja, one of the favourites among all the 'substances' that is finding its way here.
Hardly four months have passed since Kerala woke up to the gruesome rape and murder of a law student by a migrant worker from Assam, but the scanner once again seems to be back on the migrant labour community.
Since 15 August, more than 10 migrant labourers have been booked under various sections of the Narcotic Drugs and Psychotropic Substance (NDPS) Act from across 25 labour camps in Kochi.
This certainly would be a matter of concern because Kochi has the maximum concentration of migrant labourers in the state. Perumbavoor, a satellite town of Kochi alone has three lakh migrant workers out of a total population of nine lakhs.
C Ranjith, an Assistant Commissioner at the State Excise Department, who is spearheading the operations in Kochi, says that his department does not want to profile the entire migrant labour force as perpetual 'wrongdoers'. But the community would not get any benefit of the doubt as figures are clearly putting them in the dock.
"We have been conducting raids across labour camps in Kochi. You go to any one of them. While ten out of ten use tobacco in one form or the other, at least 5 are into drugs which is now pushing the drug cartel in the city. Not surprisingly the crime rate among them too has gone up,'' says Ranjith.
Even in the Jisha rape and murder case, the state police had clearly evidence that Amirul Islam, the accused had not only been a regular drug user but also a peddler.
At least a section of the migrant community seems to be walking hand-in-hand with drugs and crime in the city, even as the LDF government in the state is preparing a separate social security scheme for them.
The Modus Operandi
From Bangladesh to Murshidabad in West Bengal to small towns in Bihar and Orissa, and then to Kochi, the journey of those bringing the substance is today a well-established pan-India network.
Sources inside the state intelligence department have told this reporter that atleast a section of those coming in as migrant labourers in Kerala originate from neighbouring Bangladesh, a well known secret that has been conveniently overlooked by security agencies here over the years.
Security agencies do agree that all migrant labourers do not originate from such a source and most of them eye the chances in Kerala as the only option to get out of their acute poverty. But on the other side and perhaps more alarming is that a large number of those who end up as carriers of drugs have similar origins.
Officers at the State Excise Department and Police are now making attempts to re-draw that route through which the drugs hit the state by careful interrogation of those in their custody.
While Murshidabad in West Bengal becomes the first stop for most of these illegal migrants crossing over from Bangladesh, credibility to most of them are earned from Bihar or Orissa. Fake election identity cards or driving licenses are made to ensure they can work at par with others in any part of the country including Kochi.
These hordes then board the umpteen numbers of daily trains that originate from these northern states in the country and pass through various stations in Ernakualm district (Kochi) like Aluva, Angamaly and Perumbavoor.
Dugs picked up in a few kilograms and carefully packed as part of their luggage are usually transported into the state through these long distance trains. Most of them go unchecked due to the sheer numbers of these workers travelling per train and absence of scanners or sniffer dogs in small stations en-route. If detected, they have their own ways to wriggle out.
"Most of them who carry such drugs in trains keep their luggage far away from where they are sitting to evade arrest if it gets detected. As they travel in large groups, the entire compartment would be packed with them. Hence it becomes very difficult to identify the culprit even when we confiscate the baggage,'' says an officer who requested anonymity.
Once they reach their destinations, the packets are divided and usually stored at more than one labour camp in the same town. A well oiled network then takes over. While shops selling provisions, small time eateries close to educational institutions become the selling points for packets as small as 100 grams, the bigger deals are often done after meeting customers at specific spots in the city.
27 year old Bilal comes from Murshidabad and had landed up in the city as a labourer for the ongoing Kochi Metro Rail Project. But Bilal had more plans than just digging at the track laying site of the Metro. After having successfully brought in a few kilograms of ganja by train, Bilal was looking for prospective customers in city when he walked in to a well laid trap by an excise team a couple of weeks ago.
After being taken into custody Bilal was then taken to three separate labour camps from where not just ganja but huge quantities of tobacco were also recovered. Excise department officials say that such raids based on tip offs are becoming such a regular affair now, so much so that the agency whose primary task is to catch spurious liquor is now running after the bigger evil.
Kochi's Love For The 'Substance'
Kochi is perhaps South India's most vibrant city in terms of its changing hues. Like Pune or Chandigarh, Kochi now has a section of crowd that is highly cosmopolitan in nature. Unlike other cities in Kerala, Kochi had discovered its taste for late night parties quite a few years ago and drugs ranging from the desi ganja to heroin to LSD have been finding their way into these high profile parties.
The booming real estate business and easy cash flow had contributed to a parallel economy running in the city where crime and drugs had been playing a huge part. What was perhaps missing was a steady flow of drugs from distant places through cheap carriers. The influx of the migrant community in large numbers might have only contributed to filling that requirement.
But civil liberty activists now say that rather than holding the migrants responsible, the enforcement agencies should aim at getting to the root of the problem. CR Neelakadan, a civil rights activists based out of Kochi asks, "Drug menace isn't a new thing in Kochi. The police and the excise are just passing the buck here. Putting the blame on migrant workers is just an easy way out for many things now. The carriers are easy to nab. Why are they shying away from catching the big fish?"
It was only when a budding film actor Shine Tom Chacko and his associates from Mollywood were caught with drugs a year ago in the midst of a private party in Kochi that the authorities claim to have realised the deep nexus the drug cartel had established with the who's who of the city. Though reluctant to admit openly, the police are also worried about this home grown and ever growing demand of drugs in the city which is keeping the supply chain running.
Alcohol Prohibition Also Not Helping The Cause
The lesser availability of liquor in the state after the government imposed a phased Prohibition has not helped the fight against drugs either. In 2014 when the crackdown on alcohol actually took effect on the ground, the drug abuse cases in the state hit the roof, swelling by 100 percent. In 2015 the figures were a mindboggling 4,105 which was four times more than in 2013.
Migrant working population in Kerala range from anywhere between 35 to 40 lakhs with the maximum concentration in and around Kochi. Construction, hospitality or agriculture — almost every sector needs the migrant labourer's hands to run.
Any animosity towards the community would mean a complete breakdown of a number of vital services in the state and seriously cripple the state's economy. It is perhaps keeping in line with this delicate situation that the state government had decided to bring in social security schemes which would make migrant workers stand at par with native workers here.
"Now that we have already put in a social security scheme, we will also build hostels for these workers so that their movements and activities can be monitored by concerned agencies. This, I am sure, will help in curbing the problem of drug abuse and other crimes,'' says TP Ramakrishnan, Kerala Minister for Labour.
The Excise and police department can only hope that such steps would curb the menace in the long run. Till then it would be days of raids and arrests in God's own country.
India
The Centre will take over from states, which were supposed to be carrying out about 25 percent of the country's vaccination work, and continue with its ongoing inoculation efforts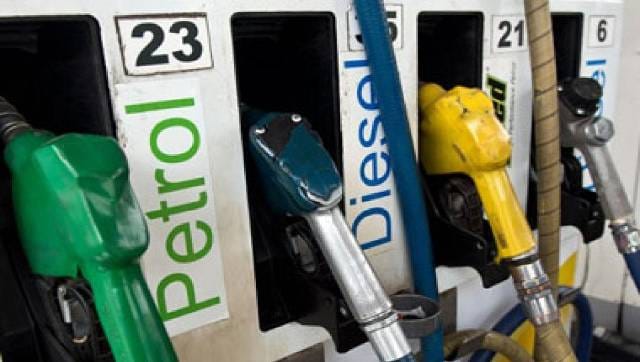 India
Ethanol is a biofuel, that is, a fuel produced by processing organic matter. The auto fuels we commonly use are mainly derived from the slow geological process of fossilisation, which is why they are also known as fossil fuels
World
The brief friendship between Nehru and Flight-Captain Hanna Reitsch illuminates how the world quickly forgave those who participated in the most evil regime the world has ever known