Hafiz Junaid lynching: 'Not in My Name' protests to be held in Delhi, Kolkata, Mumbai and other cities today
A Facebook post by a filmmaker against the lynching of a Hafiz Junaid has spawned a powerful online campaign, leading to protests being held in multiple cities.
"Not In My Name" protest marches shall be held in various cities across the country on Wednesday to protest the killing of Hafiz Junaid.
The campaign started with a Facebook post by a filmmaker against the lynching of Muslim teenager Junaid on a local train in Haryana. Thousands have pledged to hit the streets in support of the campaign.
On Tuesday, Firstpost carried an article about why this protest is making the headlines.
Citizen protests will be held in different cities including Delhi, Kolkata, Hyderabad, Thiruvananthapuram and Bengaluru on Wednesday. The complete list of the venues is as follows:
Delhi: Jantar Mantar
Kolkata: Dakhinapan premises, next to Madhusudhan Mancha, Dhakuria
Hyderabad: Tank Bund
Thiruvananthapuram: The Secreatariat
Bengaluru: Bangalore Town Hall
Mumbai: Promenade, Carter Road
Pune: Dr Babasaheb Ambedkar Statue, near Pune Station
Boston: Harvard Square
Chennai: Gandhi Statue on Marina Beach
London: SOAS University of London on Thornhaugh Street
Chandigarh: Sector 17
Toronto: 356 Bloor Street East (Sherborne and Bloor)
Karachi: Outside Karachi Press Club
Lucknow: Gandhi Park, GPO
Patna: Outside Kargil Chowk
The filmmaker, Saba Dewan, said, adding that it reflected the "anger and grief" of the people.
"I never realised the response would be so overwhelming. Despite the debilitating violence, these protests will make us feel we are alive and spark hope," Dewan told PTI. The campaign sought to "reclaim the Constitution" and "resist the onslaught" on the right to life and equality, the Gurgaon-based documentary filmmaker said.
The protest in Delhi will be held at the Jantar Mantar at around 6 pm. The family of 17-year-old Junaid, killed by a mob when he was on his way home to Ballabhgarh after shopping for Eid in Delhi, will also be invited to join the demonstration, Dewan said.
An image designed by graphic artist Orijit Sen featuring blood-stained chappals, a metal rod and the message "Not In My Name" is being shared by hundreds on social media sites along with an appeal to join the protest.
"Please carry banners with the slogan - Not in My Name. This is a citizens' protest open to all. Everyone is welcome but without party or organisational banners," the invite reads.

It all started on 24 June with Dewan's post calling for protests against the spate of lynchings that have taken place in different parts of the country in recent weeks, the latest being the murderous attack on Junaid on 22 June.
"If not now, then when? Why wait for political formations to organise a demonstration? Why can't all of us as citizens repulsed by the violence get together in protest at the earliest next week at Jantar Mantar under the banner - Not in my Name," it said.
Junaid was stabbed to death on a Mathura-bound train, which he had taken with his two brothers after shopping at Delhi's Sadar Bazar. A group of men hurled communal slurs at the boys and attacked them after an altercation, allegedly over seats.
With inputs from PTI
Find latest and upcoming tech gadgets online on Tech2 Gadgets. Get technology news, gadgets reviews & ratings. Popular gadgets including laptop, tablet and mobile specifications, features, prices, comparison.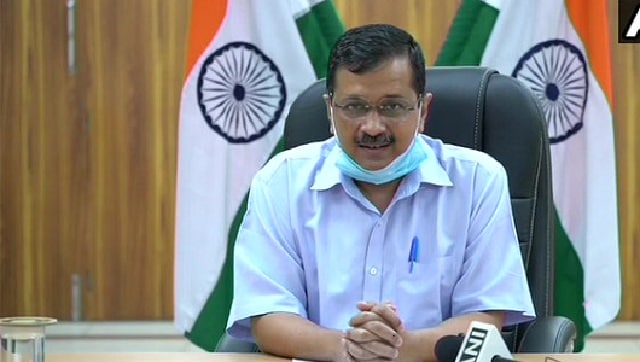 Politics
Kejriwal has received several suggestions from economists and representatives from trade and industry for economic revival, an official said.
India
On 3 June, the Delhi Police had filed a chargesheet before a court in relation to the riots in which the building of DRP Convent School was burnt down.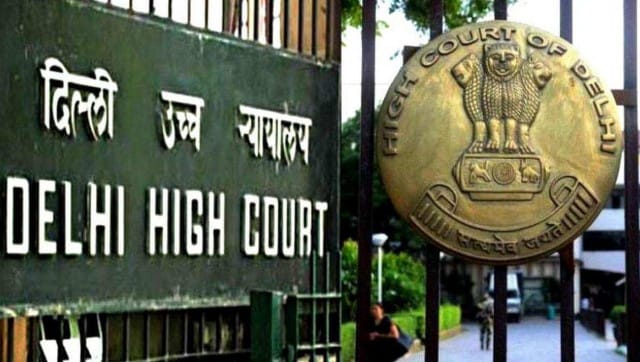 India
Next hearing of plea has been listed for 14 August; last month, bail pleas of Kalita, and another member Natasha Narwal, were dismissed by a trial court