Kerala: Seriously injured patient left upside down on stretcher by ambulance driver in Thissur, dies
A seriously injured man was left on an inclined stretcher upside down outside a hospital in Thrissur by an ambulance driver, who was apparently angry over the patient vomiting and defecating in the vehicle
A seriously injured elderly man was left on an inclined stretcher upside down outside a hospital in Thrissur by an ambulance driver, who was apparently angry over the patient vomiting and defecating in the vehicle.
The man later died and a case was registered against the ambulance driver. The patient was brought from Natukkal in Palakkad district after being injured in a road mishap on 20 March.
According to India Today, after the accident, the man was rushed to a private hospital. He was later admitted to Thrissur Medical College Hospital on Saturday, where he died.
A case was registered under IPC 336 (endangering the life or personal safety of others) against the ambulance driver. The driver, who works for a private ambulance service, was reportedly angered over the patient vomiting and defecating in the vehicle.
Malayalam television channels aired visuals of the man lying on an inclined stretcher in front of the hospital with his head down.
According to The Hindu, after the driver left the man unattended while the attendant went to the hospital to collect gloves. The stretcher with the patient was kept in the upside down position till the attendant returned.
The police on Monday said the deceased was yet to be identified. According to News Minute, Khadar Pasha, a civil police officer in Palakkad said that the body will be kept in the hospital for two days for the family to identify it. "If nobody claims the body, he will be buried with the help of the local panchayat funds set aside for this purpose," Pasha added.
With inputs from agencies
India
The smallest category of central security cover-- Y-- has been accorded to the five RSS leaders based on inputs and recommendations provided to the Union home ministry by central investigative and intelligence agencies
India
This comes as more than 150 people allegedly linked with the Popular Front of India were detained or arrested in raids across seven states on Tuesday, five days after a similar pan India crackdown against the group often accused of being linked to radical Islam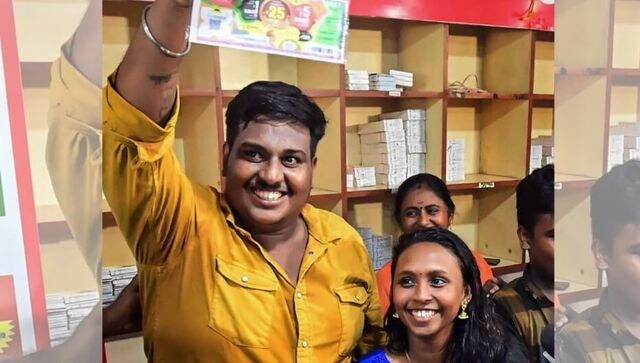 India
Anoop, a resident of Thiruvananthapuram, won a whopping Rs 25 crore in the Onam bumper lottery on 18 September. However, days after winning the jackpot, the auto driver in Kerala wishes he did not bag the first prize