Kerala nurses demand higher wages, over 80,000 to go on indefinite strike from 17 July
Functioning of private hospitals in Kerala is likely to be affected with an estimated 80,000 nurses on Thursday
Thiruvananthapuram: Functioning of private hospitals in Kerala is likely to be affected with an estimated 80,000 nurses on Thursday deciding to go on indefinite strike from 17  July demanding higher wages.
The private hospital managements said they would be able to provide only emergency services from Monday in view of the protest call.
The United Nurses Association (UNA) and Indian Nurses Association, spearheading the ongoing agitation, said they would intensify their protest from 17 July.
Satyagraha protests would be staged at the district headquarters and from 21 July, they would shift the focus to secretariat here, a release from the associations said.
The nurses have been on strike since the past few days demanding minimum wages of Rs 20,000 as fixed by the Supreme Court.
Stating that 80,000 nurses would join the 'total' strike, UNA president Jasmine Shah said they would not buckle 'under pressure' from private hospitals.
Various associations of private hospitals held meetings and in Kochi to take stock of the situation.
"The functioning of the hospitals will be affected. We can provide only limited services not involving nurses. There will be limited outpatient services. ICUs will not accept new patients," said MI Shadulla of Private Hospitals Association of Private Hospitals of India (Kerala) chapter.
Speaking to reporters after an emergency meeting of the association, he said only emergency surgeries would be undertaken.
With the state being gripped by viral and dengue fever, the situation could turn alarming.
"We can function only partially. We have already shut emergency rooms as all of them are full," Shadulla, Chairman of KIMS hospital, said.
Describing the situation as 'unprecedented', he claimed the 56 percent hike demanded by nurses was 'very steep' and would be 'a burden' on mid-size hospitals.
While maintaining that they were 'sympathetic' to the cause of nurses, he said the hike would also make health care cost go up, burdening the patients.
Shah said nurses with graduation were taken as trainees in private hospitals and were paid only Rs 6,500 per month.
The protesters are demanding that all the qualified nurses should get Rs 20,000 as a minimum salary. By merging the DA with basic pay and declaring a new basic salary of Rs 17,200 is 'injustice', they said.
This would mean that a qualified nurse would not get more than Rs 20,000, association sources said.
India
The selected candidates will be posted at Central Railway Hospital Lallaguda, Secunderabad. The contract will be valid till 31 March, 2022
India
For the posts of regular and part-time medical officer, the walk-in interviews are scheduled to be held on 17 May and 24 May respectively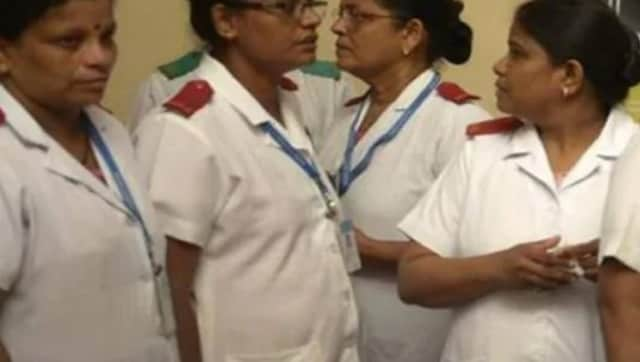 India
The hiring has been initiated due to the rising COVID-19 cases in the state