Kerala love jihad case: Supreme Court orders NIA probe; investigation to be monitored by retired SC judge
SC has ordered the NIA to probe the issue raised by a Muslim man whose marriage was annulled by the Kerala High Court that described it as a case of 'love jihad'
The Supreme Court has ordered the NIA to probe the issue raised by a Muslim man whose marriage was annulled by the Kerala High Court that described it as a case of "love jihad", reports CNN-News18. The court has also appointed retired Supreme Court judge RV Raveendran to monitor the probe.
The direction came after the NIA told the court that love jihad is for real. "There is a pattern to convert Hindu girls and get them married to Muslim men," it said.
The court had earlier directed the Kerala Police to render "all assistance" to the NIA in the matter.
A bench comprising Chief Justice JS Khehar and Justice DY Chandrachud had taken serious note of the objection raised by the counsel for Shafin Jahan (from Kerala) that he was opposing the NIA's plea to peruse the investigation record of the case. The bench had said that it gathered the impression that "the petitioner (Jahan) does not desire the correct and independent view of the controversy" be brought before the court.
Jahan, who had married a Hindu woman in December 2016, had moved the apex court after the Kerala High Court annulled his marriage saying that it was an insult to independence of women in the country. The woman, a Hindu, had converted to Islam and later married Jahan.
It was alleged that the woman was recruited by Islamic State's mission in Syria and Jahan was only a stooge. The high court, while declaring the marriage as "null and void", had described the case as an instance of 'love jihad' and ordered the state police to conduct probe into such cases.
With inputs from PTI
India
This comes after the bench took serious note of the fact that the son took his mother who is also virtually immobile to a registrar's office in Motihari, Bihar, to get her thumb impression to allegedly sell off her properties worth Rs 2 crore
Politics
The announcement of 'The Delhi Files' and the possible re-opening of the doors of the Gyanvapi mosque to Hindu worshippers once again underscore the unhealing wounds in India's fractured psyche and divided body politic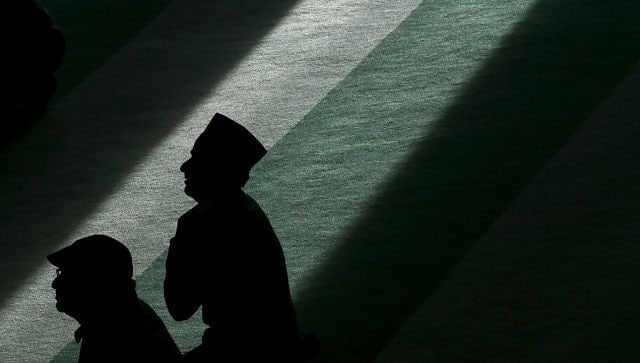 Opinion
We need to realise that religion is a map that helps bring us to the door of spirituality; we can either open the door or wander aimlessly looking for God