Kerala 'honour killing': Two policemen arrested for involvement in murder of 24-year-old Dalit man in Kottayam
Two policemen were arrested for suspected involvement in the 'honour killing' of Kevin Joseph in Kerala. Joseph's body was found on 28 May.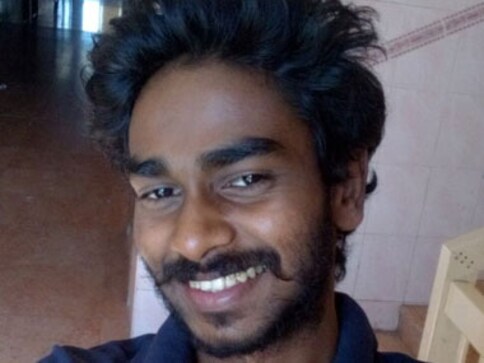 Two policemen were arrested for suspected involvement in the 'honour killing' of Kevin Joseph in Kerala. Joseph, a 24-year-old was said to have been killed by his in-laws in Kottayam as they did not approve of his marriage with their daughter.
Inspector General of Police Vijay Sakhare, who is heading the probe, told the media that Assistant Sub-Inspector (ASI) Biju and Ajayakumar, a driver from the same police station, are being interrogated. Both officials are posted in the Gandhinagar police station in Kottayam.
A report by The News Minute quoted Sakhare as saying in Thiruvananthapuram,"We have taken both of them into custody now. In the inquiry we carried out, it was found that they helped the accused in the crime. A detailed inquiry will follow to get more details of the crime. We need to interrogate the two of them in custody."
The police also said that cars which might have been used in the kidnapping of Joseph were seized on Wednesday from Punaloor area in Kollam district.
The two policemen, who had earlier been suspended for dereliction of duty, were interrogated at the Ettumanur police station. An audio clip of a conversation between the ASI and prime accused Shanu Chacko, the victim's brother-in-law, was aired by TV channels on Wednesday morning. IG Vijay Sakhare, who is leading the investigation, confirmed the authenticity of the tape, reported The Times of India.
The ASI was heard saying in the tape that he would do whatever is possible in his capacity to help carry out the crime. According to media reports, Shanu contacted the accused ASI many times and kept him informed about the whereabouts of the victim, said a report by The News Minute.
The prime accused in the case are the victim's in-laws. Shanu Chacko and his father had surrendered in Kannur on Tuesday and were remanded by an Ettumanur court to judicial custody. Another accused, Tinto Jerome, surrendered in Peerumedu court on Wednesday and was handed over to the police in Kottayam. Three more accused — Niyaz, Riyaz and Ishan — were taken into police custody on Thursday. Out of the 14 accused, six are still at large, according to media reports.
Joseph, who fell in love with Neenu while studying in a college in Kottayam, married her at a registrar's office in Ettumanoor against the wishes of her family. The couple was later summoned to the Gandhinagar police station based on her family's complaint.  Neenu, however, preferred to stay with her husband.
Joseph was allegedly kidnapped in the early morning hours of 26 May. His body was found on Monday bearing torture marks at a dam site near Kollam. Preliminary autopsy report suggested he could have been forcibly drowned.
When his wife Neenu failed to get through to her husband despite calling him repeatedly, she approached the police in Kottayam to file a missing person report. However, the police shooed her away and claimed that they were busy with Kerala Chief Minister Pinarayi Vijayan's visit.
Sub Inspector MS Shibu and Grade ASI Sunnymon of the Gandhinagar police station were suspended on Tuesday for laxity, while the Kottayam District Superintendent of Police VM Mohammed Rafique was transferred following the incident, reported News18.
Kerala Chief Minister Pinarayi Vijayan described the incident as "unfortunate" and said it should not have occurred.
With inputs from IANS