Kerala HC sets new norm for conversion before marriage
The Kerala High Court has refused to recognise a religious conversion before marriage. Will this new norm be validated for the future?
Kerala, land of the alleged Love Jihad, has just managed to reverse a Hindu-Muslim marriage on the ground that a religious conversion just before marriage sounds suspicious. The interesting twist to the tale is that this is a case of a Muslim groom who converted to Hinduism, apparently with the blessings of the Vishwa Hindu Parishad (VHP).
The Kerala High Court, reports The Times of India, deemed the conversion of the groom Shaiju M to Hinduism before his marriage to Ashwathy Ravindran as invalid. Even though both were adults, and thus entitled to marry according to their wishes, Justices Pius C Kuriakose and Babu Mathew P Joseph said their marriage would be valid only if they registered it under the Special Marriage Act.
The judgement is controversial—and is sure to be challenged by religious organisations—for three reasons.
First, conversion before marriage is often the norm in inter-religious marriages, especially where Hindus marry into Muslim and Catholic families, and if they want their weddings to be solemnised according to Islamic or Church regulations. Does the judgement mean all religious conversions before marriage will be invalid before the law?
Second, while there are clear guidelines laid down by Islam and Christianity on how someone can convert, Hinduism has no such established norm that is widely accepted and recognised by law. The VHP and other Hindu organisations, which try and encourage conversions (or reconversions) from other religions, have evolved their own norms which do not have scriptural sanction. Nevertheless, for a court to decide that such conversions are invalid is a bit of a leap into uncharted territory.
Third, the court's insistence that the marriage will be recognised only if it is done under the Special Marriages Act (a.k.a registered or civil marriage) will set a new precedent for inter-religious marriages. It is not at all certain that courts can demand that couples should compulsorily opt for a civil marriage, when the law does not say so. In this case, the court has ordered the woman, Ashwathy, to stay with her parents till they opt for a civil marriage.
However, the idea is in itself progressive. Anecdotal evidence suggests that many inter-religious marriages are conducted after shotgun "conversions" which may be purely tactical on the part of the converting spouse and intended to avoid injuring the feelings of the groom's or bride's family. But once registered under a community's marriage code, the spouse is bound by the limitations of that community's marriage laws, unless the couple go through the additional trouble of also registering their marriage under the Special Marriages Act.
Opportunistic conversions happen in all communities. In fact, some Hindu men are known to convert to Islam just because that religion permits bigamy – otherwise forbidden to Hindus.
However, one learns that Kareena Kapoor, who married Saif Ali Khan recently, did not convert to Islam despite the fact that she was to become the Begum of Pataudi.
If one assumes that many people converting just before marriage are doing so only for the purpose of societal acceptance or even nefarious reasons, the requirement that they should opt for the Special Marriages Act will offer the protection of the law to the couple instead of leaving them at the mercy of the religious law that would otherwise govern such marriages.
If the Kerala High Court order in the case of Shaiju and Ashwathy passes muster in the highest court, it would be a tiny move in the direction of a more uniform civil code.
Find latest and upcoming tech gadgets online on Tech2 Gadgets. Get technology news, gadgets reviews & ratings. Popular gadgets including laptop, tablet and mobile specifications, features, prices, comparison.
India
History is replete with biases and politics is pregnant with contradictions. Thus, the pursuit of innocuous history and pristine politics is not only factually erroneous but also intellectually untenable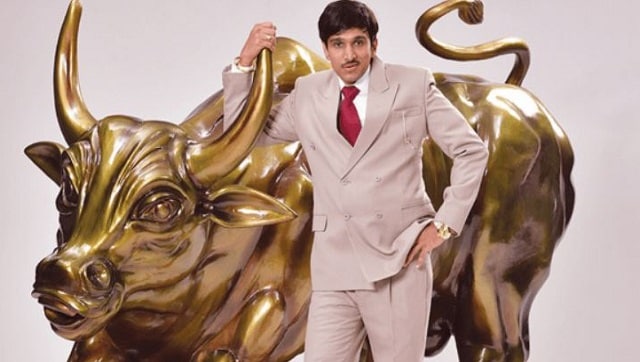 Entertainment
The last time Hansal Mehta reinvented himself he gave us films like Aligarh and Shahid. Post Scam 1992 and Chhalaang, I can't wait to see what Hansal 3.0 will bring us.
World
Barack Obama's new memoir, 'A Promised Land', goes on sale on Tuesday, 17 November