Kashmiris turn on their own: Mob burns down slain PDP worker's house to avenge militant's death
The mob travelled more than 10 kilometres from Trenz to Chack-Humhuna to avenge the death of a militant killed by the family of slain PDP activist Mohammad Ramzan Sheikh
Humhuna, Kashmir: The mob travelled more than 10 kilometres from Trenz to its destination, a double-storied house in Chack-Humhuna village of south Kashmir, on Tuesday. They came on motorcycles, in private cars, and trucks normally laden with apples in this harvest season.
Having gathered at the foot of a plateau few meters from the house of Mohammad Ramzan Sheikh, a former Sarpanch and PDP worker who was killed by militants on Monday evening, they started raising anti-India and pro-freedom slogans.
A trickle of mourners had gathered inside Sheikh's home. Lunch was being served to the bereaved family, arrangements for which were made by Sheikh's cousin, a practice common among Muslims when someone in close relation passes away.
As they closed in on the residence by approaching it from two sides, the mob, comprising mostly of young boys, started throwing stones. The family members rushed out and begged for their lives! Within minutes, the atmosphere charged up with angry protesters calling for revenge.
"Burn it down," screamed one teenage protester.
"They killed our brother. They should be taught a lesson," shouted another.
With every passing minute, the crowd got thicker. Then some of them entered a nearby orchard, brought out stacks of hay, lit them up and threw them inside the house. Within seconds, the structure was up in flames!
The family of Sheikh, who lived on the edge of an orchard along with three other neighbours in this nondescript village, some 65 kilometres south of Srinagar, had scripted history on Monday evening by killing a militant, Showkat Ahmad Kumar alias Falahi. This was the first time in the 27 years of insurgency in Jammu and Kashmir that a Kashmiri citizen had killed a Kashmiri militant.
According to Jammu and Kashmir Police, Falahi had entered Sheikh's house and asked for a separate room to talk with him. "He demanded the keys to his car and asked him to come out of the house. Sheikh offered the keys, but refused to come out," a police officer told Firstpost near the charred remains of Sheikh's house on Tuesday afternoon.
"The family members raised a hue and cry. His mother hugged him refusing to let her son be taken away. His brother was in the mosque offering prayers," Ghulam Mohammad Parry, brother-in-law of Sheikh, told Firstpost.
"One of the family members, probably his 14-year old son, brought an axe and hit the militant Falahi on his forehead. He died in few minutes," the police officer added.
Locals, however, disputed the police version. A neighbour who didn't want to be identified said that a commotion had started suddenly outside Sheikh's residence and it was there that Falahi was killed. The exact cause of his death remains unknown.
According to the police, two militants were waiting for Falahi outside Sheikh's house. Falahi reportedly managed to come out and shouted towards his colleagues. "One of them entered the house and fired at Sheikh. He also recovered the weapon and a pouch Falahi had left behind," the officer said.
Sheikh was among the founding workers of the ruling People's Democratic Party, founded by late Mufti Mohammad Sayeed. During the initial days of Mehbooba Mufti's struggle to build the base of the party, literally from scratch, Sheikh accompanied party president and Jammu and Kashmir chief minister on many life-threatening tours to connect the party with the people.
"When no one was ready to join mainstream politics, he took the risk," Nisar Ahmad, a PDP activist said. "Very few people were ready to be identified with the mainstream political party back then, still Sheikh helped he PDP in Wachi to gain the ground."
Ten kilometres east of Chack-Humhuna, which is part of the Wachi constituency, a narrow unpaved lane leads to the house of Abdul Ahad Kumar, the father of slain militant, Showkat Ahmad Kumar, in Trenz village.
Kumar, 65, a retired private school teacher described Falahi as an "obedient and religious" man who was among scores of youth who joined insurgency after the killing of former Hizbul Mujahideen commander Burhan Wani last year.
He said that he saw only two marks on the body of his son: one on his forehead and another on his skull when the dead body was brought in his home on Monday evening.
"He had received religious education from a seminary in Uttar Pradesh. After returning, he kept to himself but always told us to follow the teachings of Islam. Then last year, he suddenly joined militany," Kumar told Firstpost. A makeshift tent has been erected in an orchard where mourners had gathered to pay condolences.
This is not the first time that an activist of a mainstream political party has been killed in Kashmir. In fact, hundreds of political workers have laid down their lives for "bringing democracy to the grassroots level" in the conflict-torn Valley.
"I have never heard of a militant getting killed in such a fashion. This sadly also shows how one Kashmiri is being pitted against another in such a brazen manner by those who want to see Kashmir perpetually in flames," a lawyer, who had come to pay condolences to Kumar's family, said.
Since armed insurgency erupted in the state of Jammu and Kashmir, hundreds of political workers have been killed, a majority of them being from National Conference. In fact, if there is any community which is most vulnerable to militant attacks in the far and wide corner of the Valley, it is these thousands of workers belonging to different political parties.
This vulnerability of political workers in the restive south Kashmir has also been playing on the mind of the police in Shopian district, who had recently advised Sheikh to avoid going to his village.
"A Few days ago I had asked him (Sheikh) not to go home," a police officer told Firstpost, as the people watched fire tenders dousing the flames at Sheikh's house.
A steel trunk, few half-burnt clothes, and some charred utensils are all that remains of Sheikh's house. For the moment, no one seems to have any idea where the Sheikh's four children, wife, and mother have fled. But according to senior police officers, they have refused security cover offered by the police. It is not clear if they will come back to their home at all.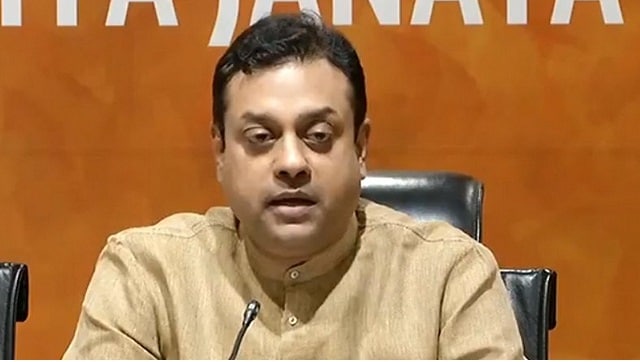 India
BJP national spokesperson Sambit Patra, in a press conference, alleged that the Congress sacrificed not only the Kashmiri Pandits but also the development of the region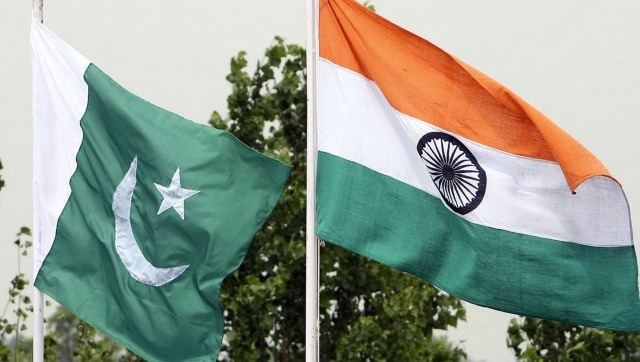 India
India's strong response came after Islamabad's envoy to the UN raked up the issue of Jammu and Kashmir and spoke about the late pro-Pakistan leader Syed Ali Shah Geelani in his remarks to the General Assembly
India
Army Commander, Northern Command, Lt Gen Y K Joshi paid rich tributes to the slain officers.