Kashmir Valley may see Facebook and WhatsApp suspended as govt clamps down on rumour-mongering
Having banned 4G and 3G services in the Valley, the Jammu and Kashmir government is now likely to ban Facebook and WhatsApp in the coming days, to stop videos and pictures of alleged atrocities from going viral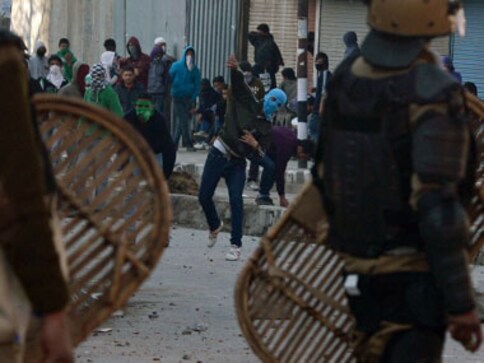 Having banned 4G and 3G services in the Valley, the Jammu and Kashmir government is now likely to ban Facebook and WhatsApp in the coming days, purportedly to stop videos and pictures of alleged atrocities by security forces from going viral. The state government had suspended 3G and 4G mobile internet services across Kashmir on Monday, although fixed line internet facilities were not taken back.
This is the third time the state government has stopped internet services in the last two weeks. Authorities had even snapped broadband internet last week ahead of bypolls to the Srinagar Lok Sabha constituency, but it was restored after a two-day gap. On the midnight of 8 April, a few hours before polling was due to begin for the parliamentary by-election, authorities pulled the plug on all internet services. This was done to clamp down on rumour mongering and mobilisation of mobs by disruptive elements seeking to disrupt the poll process.
"We have advised chief minister Mehbooba Mufti to shut Facebook and WhatsApp groups responsible for spreading rumour and circulating videos. Facebook is used to circulate videos that raise passion and mobilise crowds," a senior PDP leader told Firstpost, on condition of anonymity. "This is also the opinion of the security agencies."
The Kashmir police on Monday asked service providers to snap internet services until further notice. The development comes in the wake of fresh violence that erupted across the Valley, as college students clashed with security forces over alleged police brutality in a Pulwama college.
The likely decision to ban Facebook and WhatsApp has been discussed in security review meetings chaired by Mehbooba Mufti. Several party leaders, according to sources, have advised the chief minister to snap internet for some time, as social networking sites have been utilized to mobilise crowds recently.
"Shutting the internet every time is not the solution. But we are thinking of banning Facebook and WhatsApp. They are more dangerous than militants and unruly mobs on the streets," a top police official, said. "Since a long time, we have been asking the state government to block some sites, including Facebook, to stop spread of rumors."
The decision to suspend 3G and 4G was taken after several videos surfaced in recent days, showing political workers being threatened at gunpoint, and also alleged atrocities committed by troops deputed for the parliamentary bypoll.
"Kashmir is not a game of 2G or 4G, but of aspirations," Irfan Quraishi, a reporter based in Srinagar, wrote on his Facebook page. "As Pakistan is ready to go 5G, we in J&K have gone 2G. Mufti's vision taking final shape," Khalid Gul, a reporter with the Greater Kashmir newspaper, wrote on Facebook.
On Monday, as reports of protests started coming in from different districts of Kashmir, the Jammu and Kashmir government issued a directive asking telecom operators to shut mobile internet immediately. This, according to sources in the government, was done to prevent students from uploading videos on social networking sites showing protests that took place throughout the Valley. Around 65 students were reportedly injured in the clashes.
"2G is working on some networks but it takes a lot of time to even check an email leave aside uploading the pictures and videos," Amir Nowshari, a resident of Srinagar, told Firstpost.
As protests by students rocked valley the state authorities ordered closure of all colleges and higher secondary schools in the valley on Tuesday, while primary and middle schools will remain open. The universities in Kashmir have also postponed all the examinations scheduled tomorrow.
"The priorities of the government are wrong. Do you think by blocking the Internet service or only allowing 2G will help the it, no! There was no internet when the militancy erupted in 1989," Sajad Ahmad, owner of a hotel in Rajbagh area of Srinagar.
India
The encounter broke out between security forces and terrorists at the Brar area of Bandipora
Education
Khan, who had the distinction of being the first woman to be appointed as Dean of Student Welfare at the university a few years ago, has been appointed as vice chancellor for a three-year term
India
Ten labourers five from West Bengal, two each from Jammu and Kashmir and Nepal, and one from Assam died after a landslide hit the mouth of the adit tunnel to T4 on the Jammu-Srinagar national highway near Khooni Nallah in Ramban on Thursday night