Kashmir unrest: Mehbooba Mufti's Kulgam tour highlights void left by missing political engagement
Mehbooba Mufti's visit is expected to set the tone for leaders of other political parties, who have all but abandoned the volatile South Kashmir.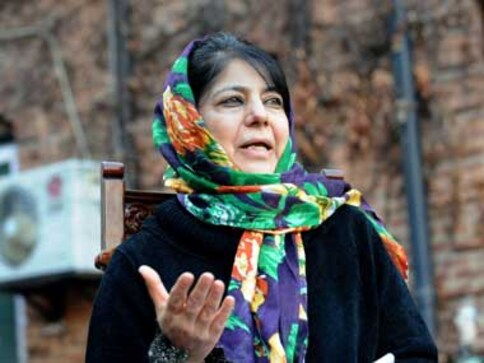 The bloodied civilian unrest in Kashmir Valley last year, apart from paralysing life and wounding the economy of the state, snapped the connection between mainstream political parties and the people.
However, with protests slowly ebbing and a semblance of normalcy returning to the Valley, politicians across ideological spectrums are slowly going back to basics, by visiting volatile places where engagement was mostly missing.
On Thursday, Chief Minister Mehbooba Mufti, in a surprising turn of events, left her party leaders and cabinet ministers visibly shocked when she visited one of the most volatile areas of South Kashmir -Kulgam.
The chief minister toured six villages in the area – Devsar, Kellam, Qazigund, Mir Bazaar, Khushipora and Kund – though a heavy security blanket was thrown around these places to thwart any untoward incident.
Mehbooba's visit is expected to set the tone for leaders of other political parties in the state, who have all but abandoned four of the most volatile South Kashmir districts – Shopian, Pulwama, Kulgam and Anantnag – out of fear of facing public wrath due to the excesses committed by security forces last year or because of the prospects of militant attacks. Though a sense of fear is palpable and wounds from last year's unrest are still fresh, it is imperative that the political parties reach out to people in these areas.
On 7 May, at least five persons, including three civilians and one policeman, were killed when suspected militants carried out an attack at the main market in Devsar area of Kulgam, targeting a police party which was dealing with a road accident. The militants opened fire on the police party, which had arrived on the scene to clear a traffic jam caused by the accident.
Visiting the same village on Thursday, Mehbooba stepped out of her car and interacted with people, patiently listing to their grievances.
"I was surprised when a long convoy of cars stopped in the main market and Mehbooba got out. Within minutes, scores of people surrounded her. They were talking for a long time and she was patiently listening to them," said Fayaz Ahmad Rigoo, a shopkeeper in Mir Bazar area.
Mehbooba's whirlwind tour, the first of its kind since last year's uprising, might not solve the problems on the ground in South Kashmir but could fill the void left by missing political engagement in the Valley. It could, even if partially, pave the way for development and redressal of problems faced by people living in these troubled areas.
In the lead-up to the Anantnag parliamentary seat bypoll, which was later cancelled indefinitely by the Election Commission, political activity was almost missing on the ground. For the first time in the last two decades, no election rallies were held. A fragile peace prevailed in these South Kashmir areas and most of the political parties were unable to campaign freely.
"There used to be a sense of security, which has been missing for some time. It is not that we don't talk to our (party) workers but it is not like we used to... such activities have been missing for some time now," Ghulam Ahmad Mir, state Congress chief, who is from South Kashmir, told Firstpost.
One major reason behind this political disconnect has been the continuous harassment of political activists by suspected militants, which has forced many ground workers of parties like Peoples Democratic Party and National Conference to apologise publicly for being a part of mainstream politics – forcing them to part ways with the political outfits in many cases.
"We have been organising rallies in Kupwara for the last three months, even though the situation was not that stable. One has to understand that until and unless there is a connect between grassroots political workers and a leader, how can the space be reclaimed," Fayaz Ahmad Mir, PDP Member of Parliament from Kupwara, told Firstpost.
Find latest and upcoming tech gadgets online on Tech2 Gadgets. Get technology news, gadgets reviews & ratings. Popular gadgets including laptop, tablet and mobile specifications, features, prices, comparison.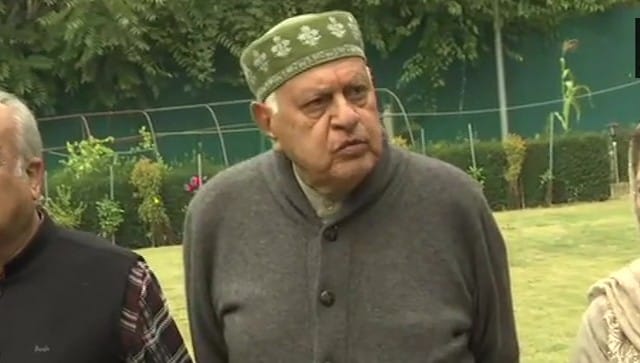 India
Reacting to the list, Omar Abdullah said "Dr Farooq Abdullah has not availed of the Roshni scheme for either his residence in Srinagar or in Jammu and anyone who says otherwise is lying."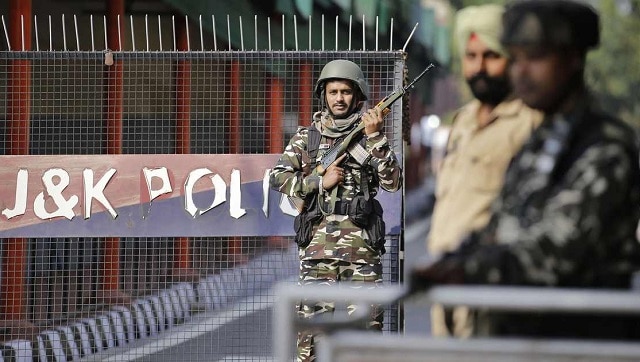 India
Three Army personnel, a BSF sub-inspector and six civilians were killed in cross-border violence while four security forces personnel and eight civilians were injured
Politics
Congress chief spokesperson Randeep Surjewala made the remarks after Union home minister Amit Shah Tuesday termed the People's Alliance for Gupkar Declaration (PAGD) an "unholy global alliance" that along with the Congress wants to return Jammu And Kashmir to the era of terror and turmoil