Kashmir unrest: Killing of PDP's Abdul Gani Dar creates a sense of fear among political class
Dar, a soft-spoken man was the third 'mainstream' political activist to have been killed by militants in the last two weeks, as the militant continue to issue threats to the political workers and harass those associated with them.
Abdul Gani Dar was traveling in a Maruti car, along with his personal security officer (PSO), when a speeding vehicle blocked his path, between Pinglan and Pahoo village in Pulwama district on Monday. Three gun-wielding militants came out of the car, dragged Dar out of his car, searched his pockets, and pumped two bullets into his body. His PSO too rattled by the speed at which the events unfolded watched everything helplessly.
Dar, 66, despite being the district president of ruling People's Democratic Party (PDP), maintained a low profile, according to the people who knew him in Pulwama district court, where he worked throughout his life and continued to do so till he was shot dead.
Once the militants fled the scene, his PSO bundled him into the car and drove him straight to Srinagar's SMHS hospital, where he succumbed to his injuries.
"We have identified two local militants from Lashkar-e-Taiba, who are involved in his killing. We are questioning his PSO, who was present at the spot, and the kind of weapons militants used when they fired at Dar. We will soon identify the others as well," Pulwama superintendent of police, Rayees Mohammad Bhat, told Firstpost.
Dar, a soft-spoken man was the third "mainstream" political activist to have been killed by militants in the last two weeks, as the militant continue to issue threats to the political workers and harass those associated with them.
Two weeks back, according to family members of Dar, some unknown person appeared in their house asking him to publically apologise for his association with mainstream politics, but he refused. He was the last standing man with political affiliation and a close aide of Finance Minister, Haseeb Drabu, in the district. Following the threats by the militants, a majority of the political workers have either resigned or publically tendered apologies on public addressing systems in mosques. It has been a throwback to the early nineties, at least in Pulwama, when this was a common practice.
"We had requested police to upgrade his security. But that never happened," a family member of told Firstpost on condition of anonymity.
"Militants would have thought dozens of time had there been enough people with him as they would have retaliated. What can one PSO do?" he asked.
In 2009, when the militancy was limited to the pockets of Tral village, Dar, a resident of Rahmoo village, was attacked by militants when they tried to snatch the rifles of his PSO, in that attack his PSO killed two militants, he had then fought an election unsuccessfully on a Congress ticket. Following this, the Jammu and Kashmir Police reviewed his security and installed a guard-room inside his house but his security detail remained poor.
"It is the police Headquarters in Srinagar which reviews the security of the individuals and categorise them accordingly, but I am not privy to any application or a request that the family of Dar had sent for upgrading his security detail," Rayees, the SP of Pulwama, said.
The poll-bound south Kashmir witnessed the first political killing in March when unidentified gunmen abducted and later shot dead a former sarpanch.
The Jammu and Kashmir government is facing a huge challenge to provide security to the political workers like panchs and sarpanchs. The government said in the winter session of the assembly that 1,785 protected people are availing security cover, in the form of personal security officers, residential guards, vehicles or accommodation.
Chief Minister Mehbooba Mufti said that as per records, 1,463 categorised and 322 uncategorised people are availing security cover. Besides, there are 284 political activists who are availing secured hotel accommodation.
"The security cover to the protected persons is provided as per the guidelines of Ministry of Home Affairs, government of India as laid down in Yellow Book (classified document)," she said.
The Security Review Coordination Committee constituted by the government of Jammu and Kashmir reviews the security of these protected persons periodically.
"The fact that political activity in south Kashmir faces more challenges is a reality," former chief minister and working president of the National Conference, Omar Abdullah, said recently.
"We failed to launch full-blown out political activity on the ground is also because of the fear that has set in among our workers," Ghulam Ahmad Mir, the state congress chief, told Firstpost.
When the militants started a tirade against village heads, the police refused to provide them security to more than 34,000 panchs and sarpanchs citing the huge number of the villages and towns in Kashmir. The number of grassroot political workers, the foot soldiers of any democratic process in Kashmir, is much bigger and larger than this and any state would not afford to put a couple of cops in the house of every political worker.
"It is almost an impossible task. More important than providing security to political workers, across the party line, is to provide them with a sense of security and we are working on that," DGP, Jammu and Kashmir, SP Vaid, said recently.
For the moment a sense of dread has set in among all the political workers across the ideological lines in the valley and will only go away when the situation starts to return to some semblances of normalcy.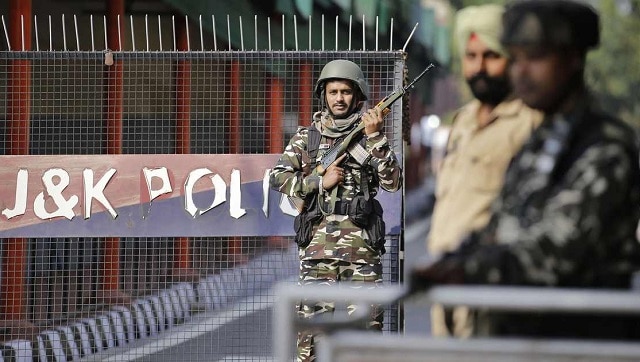 India
Raids were conducted at the residences of editor-in-chief of a weekly magazine, a reporter working for a Turkish media outlet, a freelance reporter and a reporter who has been associated with several local publications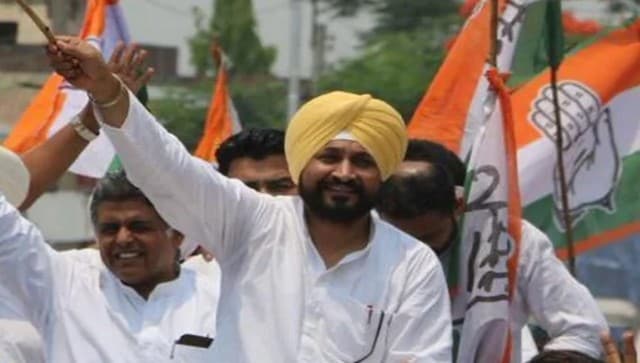 Politics
The development comes after much speculation with the names of Sunil Jakhar, Navjot Singh Sidhu, Tript Rajinder Singh Bajwa and Sukhjinder Singh Randhawa doing the rounds for the top post
India
She claimed that it is not Hindus but the democracy and India which are in danger under the BJP rule