Kashmir unrest: Increase in weapon-snatching incidents raises insurgency worries
The group of militants, led by Wani, managed to give a new impetus to the fading insurgency in Kashmir. If the trend of gun-snatching is not controlled immediately, the state may be pushed to the brink of another major crisis
One recent evening, two unsuspecting cops were sitting inside a police post guarding a minority community settlement in south Kashmir, when a group of suspected militants threw chilli powder on their faces and attempted to snatch their weapons. The irritation almost blinded them, but they fought back. The suspects, however, fled the spot.
"They wanted to take advantage of our situation and snatch our weapons. But we called our colleagues and fought back till they escaped," one of the guards told Firstpost on Sunday. He spoke on condition of anonymity, as he is not authorised to speak with media.
This is one of the many incidents that have taken place in Kashmir, most of them being a success, with at least 100 youngsters recently going missing or are believed to have joined militant ranks after the killing of Hizbul Mujahideen commander Burhan Muzafar Wani on 8 July.
On Monday, the Awantpora police arrested a group of youths who were allegedly motivated by a militant commander to snatch weapons from minority security pickets or policemen and join militant ranks. When questioned, Shakir Ahmad Khan, one among the arrested youths, revealed his plan to snatch weapons and join militancy.
After years of relative calm, the Kashmir Valley saw the first attempt of weapon-snatching on 3 March, 2014, when a young man surprised a police constable on the Srinagar-Jammu national highway in Pampore town, 16 kilometres south of Srinagar. The suspect tried to slit the cop's throat in broad daylight before trying to snatch his weapon.
The attacker was, however, overpowered by other policemen and taken into custody. No one in the security establishment had an inkling at that time that the weapon-snatching incident in Pampore will soon become a trend among the militants and those wanting to join their ranks.
Following the killing of Wani, at least 60 weapons have been snatched either from Kashmir policemen guarding minority colonies or on-duty security personnel. Kashmir's Inspector General of Police, Syed Javed Mujtaba Gilani, said it is a "matter of concern" that more weapons are falling in the hands of people who "may use them for militancy" purposes.
"There has been an increase in the number of weapon-snatching incidents in the last few months. We have taken adequate precautionary measures by sensitising all the personnel and strengthening all the posts guarding minority communities," Gilani told Firstpost.
"Also, a security feature has been installed in the weapons so that the snatched weapons can be tracked and the culprits are held and dealt with as per law," he added.
Recently, the purported successor of Wani and Hizb-ul-Mujahideen militant, Zakir Rashid Bhat, alias Zakir Musa, in a video massage circulated on social media, asked youths to snatch weapons from government forces and become part of his militant outfit.
"Many youths have taken to jihad, have snatched weapons and joined our ranks; those who want to join us should do the same; we will always welcome them," Zakir said in the video shot at an undisclosed location.
On 17 October, militants had stormed a TV transmission tower in Dooru of Anantnag district and snatched five rifles from policemen guarding the station.
According to officials, over two dozen such incidents have taken place since Wani's death. Last month, unknown suspects decamped with a service rifle of a policeman posted outside district court complex in Kulgam of south Kashmir. The attackers, armed with pistols, sprayed chilli powder into the policeman's eyes before snatching his rifle.
Last year, when the incidents of weapon-snatching went up, the Kashmir police had asked its personnel not to retain their weapons while going on leave and instead ordered them to deposit them in the post or the nearest police station.
"These days, militants don't trust people wanting to join them. They want you to snatch a weapon so that all your option of leading a normal life are exhausted," said a senior police officer based in south Kashmir.
According to official records, at least 28 service weapons have been snatched at eight places in south Kashmir. These attacks took place in "vulnerable" areas or on policemen guarding politicians in the valley. These include rifles such as carbines, AK-47s, INSAS, SLRs and 303. "Most of these weapons have ended up in the hands of Hizbul Mujahideen militants," the police officer added.
Security agencies believe that of the 140 youths missing from the valley, at least 35 of them have joined militancy in south Kashmir since the unrest began.
"Our local boys, who are missing or have taken up guns or want to join militancy, I request the police to try and bring them back home. What is their future?" Jammu and Kashmir Chief Minister Mehbooba Mufti said on Friday, reflecting the growing anxiety in the state about the danger of heightened insurgency.
While the frequency with which the incidents of gun-snatching are being reported now has jolted the security establishment, the state is possibly gearing up for hard times ahead. The group of militants, led by Wani, managed to give a new impetus to the fading insurgency in Kashmir. If the trend of gun-snatching is not controlled immediately, the state may be pushed to the brink of another major crisis which may exceed, in both magnitude as well as scale, the outbursts previously reported in the state.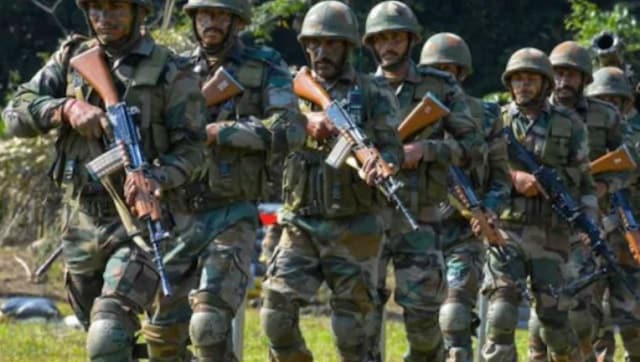 India
There is nothing in the situation that India has not faced before and overcome with resolve and Pakistan's desperation will soon convert into more frustration
India
Traditionally, the president participates in Dussehra celebrations in the National Capital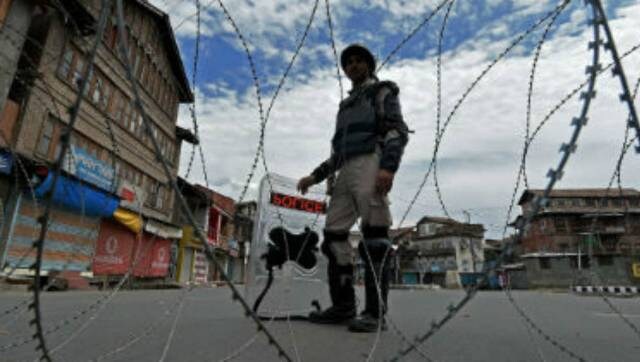 India
This comes just a day after two non-native vendors were shot dead by terrorists on Saturday in Srinagar