Kashmir unrest: Guns fall silent along LoC, migrant numbers in relief camps rise to 3,361
Guns have been silent along the LoC in Jammu and Kashmir for the last 24 hours even as border residents fleeing their homes for relief camps to escape Pakistani firing has gone up to 3,361
Jammu: Guns have been silent along the Line of Control in Jammu and Kashmir for the last 24 hours even as the number of border residents fleeing their homes for relief camps to escape Pakistani firing has gone up to 3,361.
"There has been no firing and shelling by the Pakistani Army in over 24 hours. An eerie silence is prevailing along the LoC in Poonch and Rajouri district," a senior Army officer said.
There is still tension among border residents in the twin districts over the sudden firing by Pakistani troops.
On the night of 16 June, Pakistan had violated ceasefire by firing on forward posts along the LoC in Rajouri district, killing an Indian Army jawanKashmir unrest: Guns fall silent along LoC for now, migrant numbers in relief camps rise to 3,361.
Naik Bakhtawar Singh who was injured in shelling in Nowshera sector, succumbed to his wounds while being evacuated to military hospital.
There have been six ceasefire violations in the past three days along the LoC and the IB in Jammu region. Since 1 June, there has been a total of 17 ceasefire violations in which one civilian was killed and seven others were injured.
Two Pakistani soldiers were on Wednesday killed in retaliatory fire by the Indian Army after they targeted forward posts and civilians areas along the LoC in Rajouri and Poonch districts.
There were 2 ceasefire violation on 15 July, three each on 12 and 14 June, one on 13 June, four on 11 June and one on 10 June.
"In view, the intermittent ceasefire violations in Nowshera sector, the number migrants in various relief camps has increased in last one week. More migrants have come. There are 839 families, comprising 3,361 persons, living in relief camps set up by the district administration," Deputy Commissioner Rajouri Shahid Iqbal Choudhary said.
He said these include 1,053 men, 1,049 women and 1,259 children from villages Sarya, Khamba, Anwas-Bhandar, Bhawani and Kanet.
Thousands of people affected by cross-border firing in areas of Lam, Laroka, Pukherni are still living in their villages where the district administration makes frequently reaches out to them to address their problems.
Sub Divisional Magistrate (SDM) Nowshera Harbans Lal and Tehsildar Reyaz Hussain along with camp officers, including the block development officers of Nowshera and Qila Darhal, are making arrangements at all the five camps and monitoring provisions and essential services round the clock.
Deputy Commissioner, Rajouri, Shahid Iqbal Choudhary, visited the forward areas in Nowshera and Manjakote and said a large number of migrants have been living in camps for nearly 40 days now and it is a challenge for the administration to provide them basic services.
However, teams of officers are putting in their best efforts to run the camps smoothly, he said.
He said a detailed exercise has been held for initiating construction of individual bunkers through community involvement. He appreciated the cooperation extended by the village committees for smooth management of camps and for providing basic amenities.
Joint teams of departments have also assessed the losses suffered by them including crops, livestock, houses and schools.
"Relief has been provided to such families. A meeting has also been scheduled for 22 June for providing ex gratia relief to the next of kin of the deceased and to those injured in addition to the cash relief already provided," he said.
Sub-Divisional Magistrate Nowshera has initiated a number of measures at relief camps which include sports activities and competitions, informal education and social exercises.
Politics
This is the first such meeting that will be held since Jammu and Kashmir's special status was scrapped and it was divided into two Union Territories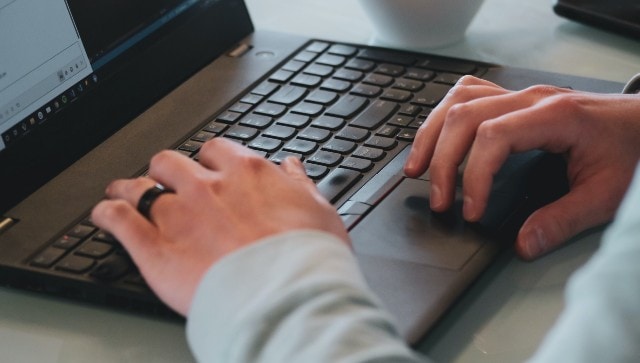 India
Meanwhile, an official order in this regard stated that all government and recognised private schools up to Class 12 that fall in the Jammu division (summer zone) will observe summer vacation from 8 to 25 June as per past practice
India
Officials said the fire started around 4.15 pm due to a short circuit and was completely controlled by 5 pm