Kashmir unrest: Authorities snap telephony services to prevent 'rumour mongering'
Authorities on Friday snapped mobile telephony services, except postpaid facility on state-run BSNL, in Kashmir as a precautionary measure in the wake of fierce clashes after Friday prayers last week
Srinagar: Authorities on Friday snapped mobile telephony services, except postpaid facility on state-run BSNL, in Kashmir as a precautionary measure in the wake of fierce clashes after Friday prayers last week.
"Mobile telephony services have been snapped in the entire Valley. Only postpaid connections of BSNL are working," a police official said.
He said the services were snapped across the Valley at midnight to maintain law and order and to prevent rumour mongering.
Last Friday saw intense clashes between protesters and security forces at many places in the Valley after the congregational prayers.
The clashes left three people dead and several hundred others injured.
Mobile telephony services, except BSNL postpaid, were first snapped in the Valley on 15 July in the aftermath of violence following the killing of Hizbul Mujahideen commander Burhan Wani in an encounter in south Kashmir's Anantnag district on 8 July .
The authorities had snapped mobile internet facility in the entire Valley on 9 July.
While the postpaid services were resumed on 26 July, the incoming call facility on the prepaid numbers was restored a day later.
However, the outgoing facility on such numbers continued to remain barred.
Mobile internet also continued to remain snapped for the 35th day on Friday.
World
On 22 October 1947, Pakistan raiders equipped, trained and backed by their army entered Kashmir to loot and plunder, to kill and rape
India
The Sikh employees, working across various private and government positions, decided to suspend work while several Kashmiri Hindus moved out of the Valley to other parts of India.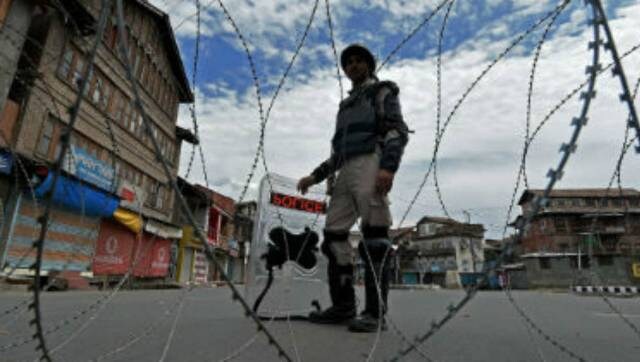 India
This comes just a day after two non-native vendors were shot dead by terrorists on Saturday in Srinagar