Kashmir unrest: Anti-exam protests erupt across state; students demand cancellation of board exams
The civilian unrest in Kashmir valley has raised a question mark on the upcoming board exams with a newly floated students' body and scattered student groups demanding deferment of the annual exams which are set to start next month.
The civilian unrest in Kashmir valley has raised a question mark on the forthcoming board exams with a newly floated students' body and scattered student groups demanding deferment of the annual exams which are set to start next month.
Anti-exam protests have erupted across Kashmir with hundreds of students hitting the streets to demand cancellation of the government order which set the ball rolling by announcing dates for Class 10 and Class 12 exams.
The announcement comes in the middle of a siege in the valley which has left at least 91 civilians dead, more than 14000 injured while around 7000 protesters have been detained to bring normalcy on the simmering streets.
"Many students were confined to their homes due to the situation of the last three months. They need time to cover the whole syllabus. If they don't, they may fall behind in percentages which will impact their eligibility for appearing in various competitive exams. This way, the careers of students will take a hit in the long run," Danish, a Class 12 student at a prominent school in Srinagar said.
"Our sessions began in March 2016. We have covered just forty percent of the syllabus. Our internal practicals are pending. We are not in a position to qualify for the examinations," Najeeb, the classmate of Danish, said.
Every day hundreds of students take out protests rallies against Jammu and Kashmir government decision to conduct 10th and 12th class examinations slated for next month across Kashmir valley.
Syed Tajamul, president of All Jammu and Kashmir Students Union (AJKSU), says the state government has politicised the issue and in asking students to prepare for exams, they will also ruin their future.
"There is a political uncertainty. Schools and colleges remain closed. Students were not able to attend even their tuition due to curfew and hartal. In such situation, how can students prepare for the exam in a short span of time" Tajamul says.
He termed the decision to go-ahead with the exam as "unfortunate". Citing an example, he said one the students was asked by his teacher to download the material at a time when the mobile internet service has been suspended.
"Students are not only unprepared academically, dozens of them across the nook and corner of the Valley are reportedly injured during the present turmoil in Kashmir", he said
Anti-exam protests have been reported from Baramulla in north Kashmir, Shopian, Pulwama and Anantnag in south and Ganderbal in central Kashmir. Recently a group of students, majority of them girls, staged a protest in the capital Srinagar and chanted anti-government slogans over the issue.
With one eye blindfolded, the students said they were protesting to express solidarity with those who were maimed and blinded in the last 100 days of unrest. Holding placards reading 'boycott exams', 'no exams until Kashmir issue is resolve' and 'blood and ink can't flow together', they said their future has become uncertain.
"Hundreds of students have been maimed and blinded. How is it possible for them to appear in the exams? They will never see the world again, then how can they sit in the exam. What is the government's stand on that? Will they return their eyesight?," Syed Asma, a student said.
"All the students and parents who called me insisted that exams must go on in accordance with the published date sheet. That is the decision of the government as well," he added.
Protests were held in the city centre Lal Chowk where dozens of students marched on Residency Road up to the Clock Tower before the Kashmir police shoed them away.
"There are various competitive examinations. Most of the students wish to qualify them to be a doctor or engineer or to be in other professions. If we fail to obtain required percentage and subsequently are ineligible to appear in these competitive tests, our careers would be at stake," said Asjad Nisar, a student.
Students says they need time to complete the syllabus and also prepare for examination. "Government shouldn't force examinations on us. Its our humble appeal. Please don't make your political careers at the cost our careers," Asjad said.
However, the state's education Minister Naeem Akhter is unwilling to budge. Yesterday, he took to the Facebook to ruled out any postponement for now. "There is no plan to postpone exams beyond 14th and 15th November," Akhter said.
The announcement has now sparked a political row with Ghulam Hassan Mir, a minister in the previous Omar Abdullah-led government, saying that the decision to go ahead with the exam "lacks logic and conviction".
He suggests that "instead of holding students at ransom", the government can extend the academic session by providing logistic support at its schools across the region. He also demands deferment of exams till March as the first best step so that the students get enough time to prepare for exams.
India
Four accused people Waseem Ahmad Sofi, Tariq Ahmad Dar, Bilal Ahmad Mir alias Bilal Fafu and Tariq Ahmad Bafanda, all residents of Srinagar were arrested during the searches carried out in Srinagar, Pulwama and Shopian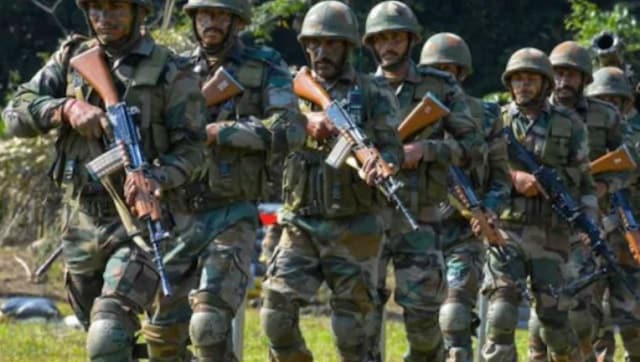 India
There is nothing in the situation that India has not faced before and overcome with resolve and Pakistan's desperation will soon convert into more frustration
India
Traditionally, the president participates in Dussehra celebrations in the National Capital