Kashmir unrest: Alienated and resentful, the youth and women of the Valley are a ticking timebomb
It is a fact that no one denies: Kashmir is sitting on a powder-keg
It is frightening.
It is uncomfortable for policymakers in Delhi who feed themselves on half-truths.
It is a dangerous reality for 'nationalists'.
But it is a fact that no one denies: Kashmir is sitting on a powder-keg.
The flare-up in Pulwama and the continuing student protests could well become the matchstick needed to set the Valley aflame, again. One watches with bewilderment and awe when girl students, barely out of their teens, hit the streets, raise slogans of freedom, throw stones and out of sheer frustration, kick bulletproof vehicles to vent their anger at police and paramilitary forces on the streets — the face of bad times in Kashmir these days.
In seven years of chronicling street protests of Kashmir, I have seen on countless occasions middle-aged women as part of the protests, but very rarely witnessed incidents in which they threw stones. But never before have I seen or heard, except for the decade I spent outside the Valley, young teenage girls as equal members of the protesting groups who throw stones at forces, march on the streets and raise slogans with equal pitch. It is a spectacle.
The sense of alienation and resentment among both young men and women is too deep. The protests might subside in few days but the scars are too deep to heal so soon. On Monday morning, before hundreds of students hit the streets and pro-freedom cries pierced the cool air in Srinagar, the Kashmir Police had done a spectacular job of keeping them at bay and confined within the four walls of the SP Higher Secondary and College.
But then the slogans soon filled Lal Chowk, the city centre, and the thuds of exploding teargas canisters created panic. The streets of Lal Chowk turned into a battleground within minutes. Those boys and men who throw stones and participate in protests on a regular basis must have been watching in awe the way these teenage girls were giving a tough time to the police.
So are we missing something here? How come we reached the point of absolute lawlessness today? Are these protests just an outburst of anger or is there something deep here that we are failing to observe? Or don't want to, because it's not convenient? Why hasn't Pakistan been blamed for "funding" these "agitational terrorists"?
It is not that the students have not protested previously. It is not important how many colleges and universities are part of this student uprising that is building slowly and steadily. What is important is why students are on the streets in the first place. Incidents like the one at Degree College Pulwama have occurred  in the past too. Why has the reaction been so violent this time around?
"We had a reason to fight the Indian State for 100 years, but now the country has provided us with enough suffering to hate it for thousands of years," Akib Nisar, a Class XII student in SP School told me on Monday morning.
The anger, frustration and sense of loss is building up and it is much dangerous than the armed militancy. If this agitation survives a few more days in Srinagar and the forces that have shown extreme restraint so far decide that enough is enough, mark my words, Kashmir is going to see another uprising and this time, it will be bigger and led by students themselves, leaderless and more chaotic than we have seen previously.
The new generation of Kashmiris are brutal and blunt in their utterances; they hate political correctness. They are not afraid of dying: The fear of death is long gone. Today, death is a wish in the Valley. It tragically brings you fame and gives another reason for future generations to never forget what India has done. The sense of fearfulness has gone from most of the youths today and the Indian State should worry now before it gets out of hand.
Most of the boys and girls you see on television screens these days were born much after the insurgency broke out. They have only seen guns, violence, funerals, militants and forces in their life. Their social media feeds are full of political brutalisation. As for what normal life means, they know nothing about it.
No amount of 'Khelo India', no 'Tourism versus Terrorism' binary, no 'your role model versus mine' worries them. They are against the status quo. They want their leaders to deliver. If they fail them, they don't shy away from writing or criticising even a tall leader like Syed Ali Shah Geelani, and that too openly on social media platforms. Like the generation born just before the insurgency erupted, they are not shy or cowardly. They have grown up in times of crackdowns, torture and illegal detention. My generation would look for ways to run when an army vehicle would approach, but today's generation runs after these vehicles and throw stones at them.
So when even their own, supposedly "freedom-loving" student unions call to return to their classrooms, they defy it. Even a shout by Kashmir's most popular separatist leader like Geelani has not brought them back to class. On Geelani's call, even mainstream political leaders used to shut their shops. But this is another generation of Kashmiris, a generation that likes playing the guitar, but songs of defiance and freedom. They will play the santoor and even a run-down traditional rabab, and the songs are anything but pro-India.
We are losing this generation rapidly to disillusionment and hatred. We must act before it's too late.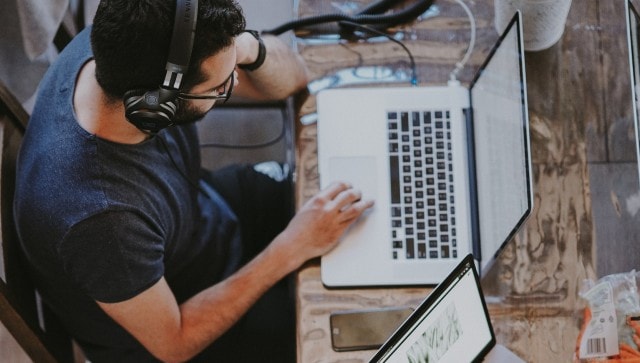 Business
E-commerce is providing opportunities to a new generation of digital entrepreneurs, who have been forced to start their own businesses following job losses.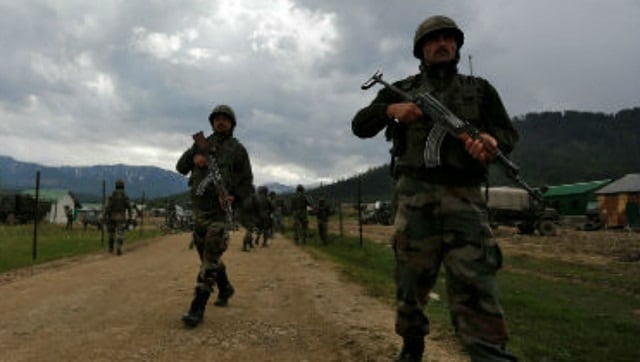 India
The police said that one of the militants, identified as Fayaz War, was involved in several attacks and killings of civilians and security personnel. He was the last perpetrator of violence in north Kashmir
India
An official statement said that a blinking red light was observed by the troops at a height of 200 metres but the object went back across the border after personnel fired at it