Kashmir: Security agencies to use unmanned drones for surveillance, counter-insurgency ops
Security agencies in Kashmir will use Israeli-built drones during counter-insurgency operations in the Valley, which will not only help keep a tap on movement of protesters but also pin point the exact location of militants
Security agencies in Kashmir will be accelerating the use of Israeli-built drones during counter-insurgency operations in the Valley, after facing stiff resistance from protesters while carrying out anti-militancy operations in congested localities. These drones will not only help security forces keep a tap on the movement of protesters thronging encounter sites, they will also pin point the exact location of militants in congested localities.
This is not the first time Central Reserve Police Force (CRPF) and police will use drone technology to combat militancy, but its use has become more pertinent after recent incidents of violence at the site of gunfights, where people were thronging to give a safe passage to militants.
Bhavesh Choudhary, a CRPF spokesperson for the says the forces have already used UAVs during anti-militancy operations and surveillance. "We've used them during several operations, and we'll do so again for surveillance purposes," he said.
CRPF had employed "Netra drones" in Kashmir last year, but they were not used too frequently, given their inability to remain airborne for over 30 minutes, and the limited impact they had on controlling unruly mobs.
"But we need to accelerate their use now, in order to check the movement of people when forces are carrying out operations. It will keep us informed and updated about crowds, and if trapped militants change their location in a particular area," a senior CRPF officer said.
The need to intensify usage of the drones came up during a coordination meeting between different agencies following the killing of three youth in central Kashmir's Budgam district.
Police in Kashmir had started using drones during last year's civil unrest, and almost all forces will be employing them this year during counter-insurgency operations against militants. Though the security grid is yet to acquire combat UAVs, use of drones is likely to be increased for surveillance purposes, even before an encounter begins, to pin-point the exact location of militants.
During last year's unrest, the Kashmir police had demonstrated a state-of-the-art drone at Srinagar's commercial hub Lal Chowk, which was to be utilised for crowd control and monitoring. The drone was able to fly in a 15-kilometre radius, had an in-built camera to record images and videos, and was capable of entering any structure or room, or even smaller spaces. "It is capable of carrying seven kilograms of weight. It can fly upto 400 metres from ground level," said Sheikh Faisal, SP East, had said, at that time.
Security agencies, including the army, police and CRPF, have used drones as a surveillance technology to monitor the militancy hotbeds, especially in South Kashmir. A spokesperson added that these drones are controlled by several monitoring centres at several locations in the Valley.
Inspector general of police (IGP) Kashmir, SJM Gillani, also confirmed the use of drones "wherever it is required". These drones, which are manned with remote access, are also used during law and order situations like protests or stone-pelting incidents, according to security officials.
Several UAVs have been used on experimental basis, while some of them have been used actively for counter-insurgency operations as well, sources in the security grid said.
The plan to acquire more surveillance and combat drones comes at a time when security agencies in Kashmir are facing challenges regarding how to control protesters near encounter sites, that have claimed at least nine civilian lives this year.
According to a security official, the drones can prove to be particularly helpful near encounter sites, where stone pelters gather to disrupt anti-militancy operations. Around 60,000 CRPF personnel are deployed in the Valley for crowd control and anti-insurgency operations along with officials of the Indian Army.
The security establishment has also conceived plans to equip itself for the counter-insurgency operations with Unmanned Combat Aerial Vehicles (UCAV), developed by Israel Aerospace Industries (IAI).
Find latest and upcoming tech gadgets online on Tech2 Gadgets. Get technology news, gadgets reviews & ratings. Popular gadgets including laptop, tablet and mobile specifications, features, prices, comparison.
India
Unmarried, male engineering graduates in the age group of 20 to 27 years of age can apply for the course for permanent commission in the Army.
India
The Delhi HC said that available evidence has shown that certain army personnel unsuspectingly revealed key information to people they befriended on social networking sites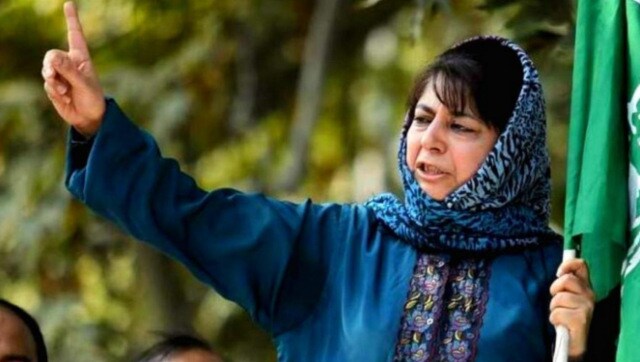 India
Mufti will continue to remain under detention for another three months at her official residence, which has been declared a subsidiary jail.