Kashmir limps back to normalcy after three days of protests over killing of seven civilians by security forces
Life has returned to normal in most parts of Kashmir, including in the central and the northern districts, officials said. They added that shops, offices, fuel stations and other business establishments opened on Tuesday morning and normal traffic was witnessed on the roads here in the summer capital of the state
Srinagar: Kashmir limped back to normalcy on Tuesday, except for the southern districts, after three days of strike and protests over the killing of seven civilians in clashes that followed an encounter in Pulwama.
Life has returned to normal in most parts of Kashmir, including in the central and the northern districts, officials said. They added that shops, offices, fuel stations and other business establishments opened on Tuesday morning and normal traffic was witnessed on the roads here in the summer capital of the state.
The officials said many areas in four districts of south Kashmir, however, witnessed a shutdown.
Classes have been suspended in most colleges in the valley, including the Kashmir University and the Islamic University of Science and Technology (IUST), as a precautionary measure.
The IUST has postponed examinations that were scheduled to be held on Tuesday.
Mobile internet was restored in the valley, except in four districts of south Kashmir, on Monday night. However, net speed in Srinagar has been downgraded, the officials said.
They said the decision to restore high-speed services in Srinagar and mobile internet in south Kashmir would be taken later after assessing the situation.
Seven civilians died on Saturday when security forces opened fire at a mob that had thronged the site of an encounter in Pulwama district in which three terrorists and an Army man were killed.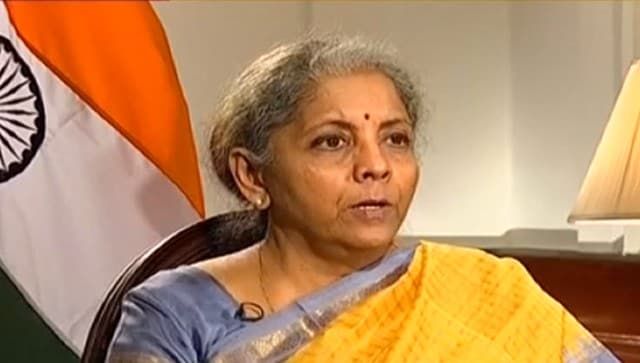 India
The finance minister was addressing a function after launching new schemes and handing over orders to various beneficiaries under the financial inclusion and credit outreach programme
India
As per officials, the ultras were killed in a brief shootout near the Rambagh bridge on Lal Chowk-Airport road. They added, the identity and group affiliation of the militants were being ascertained
India
Although these numbers are small compared to the 1990s, they show the long jihad which has shaped Kashmir's history isn't about to go away