Kashmir crisis: Citizen group condemns award to Major Gogoi, demands speedy probe in human shield case
The Group of Concerned Citizens in Kashmir also questioned Chief Minister Mehbooba Mufti's 'silence' on the human shield issue.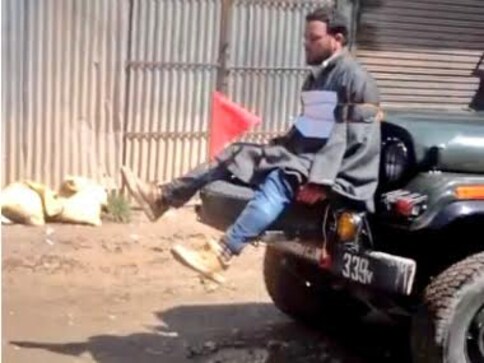 Srinagar: An influential citizens group in Kashmir on Friday demanded a speedy police investigation against Major Leetul Gogoi for using a Kashmiri man as a "human shield" against stone pelters, and demanded withdrawal/deferment of an Army award to him till the probe is completed.
The Group of Concerned Citizens also questioned Chief Minister Mehbooba Mufti's "silence" on the whole issue and called for a "fair, objective, and expeditious investigation into the incident within a set time frame".
On 9 April, a video clipping of a man — later identified as Farooq Ahmad Dar — trussed up to an Army jeep's bonnet in Budgam in Jammu and Kashmir went viral, leading to an uproar. The Army officer has since maintained he did this to avoid a large number of human casualties.
The citizens' collective said: "The strapping of an innocent Kashmiri young man by an Army officer to the bonnet and parading him for hours through a dozen villages... is totally unjustifiable. It is against human dignity, offends the core constitutional values and violates international covenants to which India is a signatory."
"The act is condemnable. The effort to legitimise the act by cooking up and concocting facts is bizarre and deserves to be equally condemned..."
"It is painful and shocking that instead of expediting the Court of Enquiry proceedings ordered by the Army against him and an investigation into the case registered by local police, the officer has been decorated with an award and is applauded by no less than the country's defence minister for an otherwise cowardly act," the group said.
It dubbed as "unfair and grossly inappropriate" the Commendation Card awarded to Major Gogoi before the conclusion of the Court of Enquiry and the police probe.
"The silence of the state government, in particular the chief minister, is deplorable. After condemning the incident and directing for investigation by a senior officer, she should have been the first person to strongly protest against the grant of award..."
"The chief minister, by her silence, has condoned the grant of award," the group said.
"We demand that in the interest of justice and fair play, the decision to award the Army officer be withdrawn, or at least deferred, so that investigation proceeds uninfluenced by the decision," it added.
Justice Hasnain Masoodi (retd), former state Public Service Commission Chair Muhammad Shafi Pandit, Greater Kashmir newspaper's Editor-in-Chief Fayaz Kaloo and state Information Commission chief G.R. Sofi are among the members of the citizens collective.
Explainers
Authorities in Jammu and Kashmir's Ganderbal district said they passed the original order banning heaters even as it snowed to avoid any damage to transmission lines, unscheduled power cuts and provide hassle-free electricity supply to consumers. The directive was amended after an uproar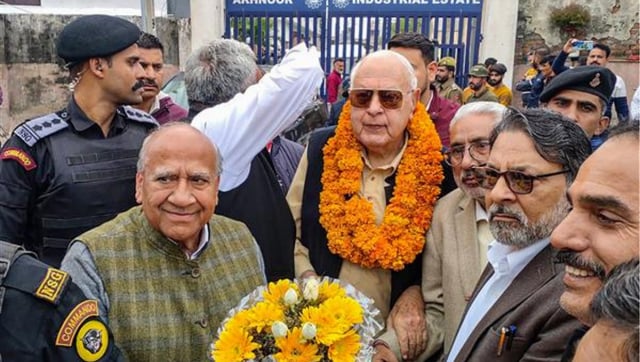 Politics
Former National Conference (NC) President Farooq Abdullah made the statement about Lord Ram while targeting the BJP during the inauguration program of a factory in the Akhnoor district of Jammu and Kashmir
India
The supplementary charge sheet against Danish Naseer, a resident of the founder-Dachhan area of Jammu and Kashmir's Kishtwar district, was filed in a special court in Lucknow