Kashmir bypolls: Anantnag and Srinagar to vote soon, but no sign of campaigning yet
There is no sign of a visible election campaign visible in both the parliamentary constituency of Kashmir — Anantnag and Srinagar — which are going to polls on 9 and 12 April respectively.
However the lead contenders like Tassaduq Hussain Mufti, brother of Mehbooba Mufti, the PDP candidate for Anantnag, and Farooq Abdullah, who is contesting from Srinagar for the NC, have started making the right noise.
Earlier this week, Tassaduq tried to win the hearts of his supporters by telling them not to "risk their lives" for his victory on election day and Abdullah, on Thursday, said talks and election cannot go together. In the coming days, more of this rhetoric is expected to dominate the headlines and set the tone for the bypolls.
National Conference President Farooq Abdullah said on Thursday that talks and crackdown on separatists leaders can't go together and if New Delhi was serious about holding dialogue with stakeholders in Kashmir valley, its alliance partner in the state, Peoples Democratic Party, would not have lodged separatist leaders in jails.
"How do you expect to hold talks with leadership of the Hurriyat when they are under custody or house arrest. Is this kind of situation not going to vitiate the atmosphere in valley, instead of creating sustainable peace," Abdullah told Firstpost.
"These theatrics won't solve the issue of Kashmir. Serious initiatives and consultation with all stake holders including an institutionalised and sustained dialogue would," Abdullah, added.
Home Minister Rajnath Singh had said in New Delhi on Wednesday, that government of India was ready to talk to stakeholders in Kashmir to normalise the situation in Kashmir. "We are ready to talk to everyone... The entire nation wants the situation to normalise in Kashmir. We are ready to cooperate with everyone and have taken all initiatives in this regard," he said.
The statement by the home minister is seen here as a 'political gimmick' to help the BJP's alliance partner PDP to wrest the lost electoral ground due to the 2016 unrest and a massive crackdown on separatist leadership.
The election to the Lok Sabha constituencies in Kashmir is due after the two seats fell vacant. On 4 July, chief minister Mehbooba Mufti, who represented Anantnag constituency in Lok Sabha, resigned, following her election to the Legislative Assembly. The Srinagar parliamentary constituency seat also fall vacant in September after PDP leader Tariq Hamid Karra resigned from the party as well as Lok Sabha.
The National Conference and Congress are fighting the bypolls together. To this Congress state chief, Ghulam Ahmad Mir, who is fighting from Anantnag, says 'keep away the RSS Raj from the state, so that Kashmir peace and harmony prevails in the state'. Srinagar Parliamentary constituency is going to polls on 9 April.
Although, the grass root political activity of workers in south Kashmir is limited to Dak Bungalows and houses of political leaders in Srinagar and other adjoining area have been able to hold some rallies freely.
The state government had last year requested the EC to defer the polls due to the political uncertainty in the state, after the killing of Hizbul Mujahideen commander Burhan Wani. The unrest that followed after the killing of Wani left close to hundred people dead and thousands injured. Since then the state government, formed after an alliance between BJP and PDP, has led a massive crackdown against stone pelters and Hurriyat leaders and jailed thousands of people.
A total of 3,194 polling stations are being set up to enable nearly 27 lakh voters to cast their ballot in the two parliamentary constituencies of Srinagar and Anantnag. While 1,559 polling stations have been identified in Srinagar, 1,635 are being set up in Anantnag constituency. Srinagar and Anantnag parliament seats would go to polls on 9 and 12 April respectively. Votes would be counted on 15 April.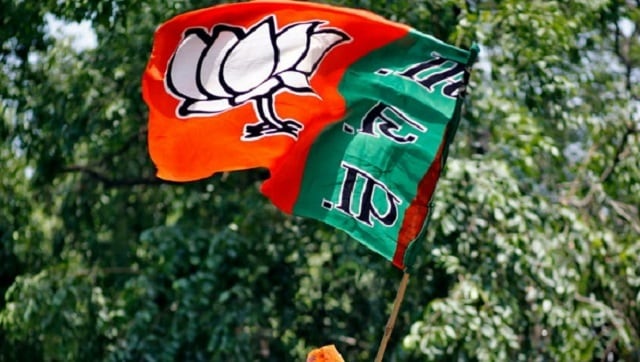 India
Dhurjoti Saha, the BJP candidate from Magrahat Paschim assembly seat in South 24 Parganas district who lost the April-May poll and was allegedly assaulted by TMC workers, died on Wednesday.
Photos
The lake is now a mixture of mossy swamps, thick weeds, trash-strewn patches and floating gardens made from rafts of reeds
World
The US vice president in her hour-long meet with the prime minister said that there were terror groups working in the country and asked Islamabad to take action against them