Karunanidhi secured right for chief ministers to unfurl Tricolour on Independence Day; in 1974, he became first Tamil CM to do so
In February 1974, Karunanidhi demanded that Cheif Ministers be included in Independence Day celebrations. The Indira Gandhi government acknowledged his demand in July 1974.
DMK chief M Karunanidhi in 1974 secured the right for chief ministers to unfurl the Indian flag on Independence Day. According to reports, on 15 August, 1974, he became the first chief minister of Tamil Nadu to unfold the Tricolour on Independence Day Chennai's Fort St George.
A report from The Indian Express says that until 1973, the President of India and governors would unfurl national flags on Republic Day, while Independence Day was mostly an internal event in institutions. According to The Hindu, this was because they were perceived to be representatives of the Centre.
The Hindu also reported that Karunanidhi, then in his second term as chief minister, complained that chief ministers were "ignored" in such national celebrations. At a publication launch event in February 1974, he asked why chief ministers were left out, while prime ministers were allowed to hoist the national flag.
Karunanidhi was campaigning state autonomy at the time, in light of the submission of a report by he Rajamannar Committee on Centre-State relations. Ironically, at one point, he was part of the secessionist political movement that sought the creation of 'Dravida Nadu'.
According to another report from The Hindu, the Indira Gandhi government acknowledged Karunanidhi's demand in July 1974. The Centre then announced that chief ministers would hoist the national flag on Independence Day while Governors would do it on Republic Day. Karunanidhi went on to be the first Tamil Nadu chief minister to unfurl the flag on 15 August that year.
The late DMK chief had taken the same occasion to explain the benefits of state autonomy to reporters. He emphasised that autonomy would benefit all states and parties.
Muthuvel Karunanidhi served as chief minister for five terms, and was one of the most prominent leaders of the Dravidian movement. He passed away at the age of 94 on Tuesday.
Find latest and upcoming tech gadgets online on Tech2 Gadgets. Get technology news, gadgets reviews & ratings. Popular gadgets including laptop, tablet and mobile specifications, features, prices, comparison.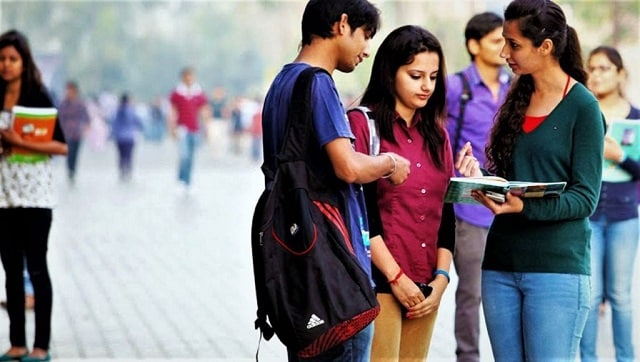 India
The cut-off score to qualify the TNAU exam and apply for admission to undergraduate courses is 199.5 this year
India
A warming climate, bringing fewer rain days and more intense rainfall events in its wake, makes the role played by tanks even more critical.
Entertainment
"How I managed to join the cricket team and tasted success despite living amid the Sri Lankan war is what 800 is all about," Muttiah Muralitharan says of his biopic