Karti Chidambaram arrested: Claiming vendetta isn't enough; it's time to substantiate charges with evidence
If one gets into details of the charges against Karti Chidambaram, his arrest will hardly come as a surprise. Instead, it would only look delayed.
If one gets into details of the charges against Karti Chidambaram, his arrest will hardly come as a surprise. Instead, it would only look delayed.
The primary charge against Karti is based on a Rs 10 lakh transaction, which happened between INX Media and Advantage Strategic Consulting Pvt Ltd. It is alleged by the Central Bureau of Investigation (CBI) that this amount was paid to facilitate an illegal approval from the Foreign Investment Promotion Board (FIPB). At the time, Karti's father P Chidambaram was the Finance Minister of India, and hence his position to influence such a decision is beyond doubt.
However, the culpability can only be attributed if the extent of Karti's ownership of Advantage can be proven, because ultimately Advantage took the money, not Karti. To this effect, going by media reports, there is a lot of incriminating evidence. The primary and much less talked about are the four wills by four directors of Advantage, Kriya FMCG Distributors Private Limited, and Rochester Technology Solutions Private Limited — CBN Reddy, S Bhaskaraman, Ravi Viswanathan and V Padma, bequeathing their entire shareholding in their firms to one Aditi Chidambaram. Karti Chidambaram is the executor of the wills and Aditi is his daughter.
Considering the above being true, there is hardly any scope of non-culpability in the instant case. By virtue of the operation of the said wills, Karti becomes a 60 percent owner of Advantage, the company which has received money from INX Media. It doesn't stop at this; the remaining 40 percent shares of Advantage is held one Ausbridge Holdings, which was once 95 percent owned by Karti, and is now owned by Mohanan Rajesh, alleged to be a neighbour and a close associate. This means that Advantage is almost completely owned corporate entity of Karti Chidambaram.
If the investigation agencies are indeed in possession of such evidence, Karti's arrest should have ideally happened earlier. Another charge by the agencies, that Karti was in the process of destroying evidence, is again very serious, and when proven, will make the accused ineligible for bail. One of the primary grounds for rejection of bail is destruction of evidence, as has been established in Criminal Law.
Moreover, allegations of political vendetta by the Opposition against the government are uncalled for and utterly baseless. The criminal justice system of our country also involves the judiciary, and if the arrest or even harassment of the accused is politically motivated, the judiciary will, in all such cases, provide relief.
Even principally, such heinous allegations can't be brushed aside by just terming them "political vendetta". If at all the Congress party thinks that such actions are a result of a witch-hunt, it is incumbent upon them to come out with a factual rebuttal of the charges. These allegations have been floating in the media for over a year now, and all the Chidambaram father-son duo has done is deny them, instead of actually disproving them.
It is to be understood that a mere denial holds no value in the eyes of law, or for people at large; it should be substantiated with evidence.
Having said that, however, it has to be impressed that the primary culpability for this wrongdoing must be attributed to the father, P Chidambaram, and not Karti. It was ultimately the former who was entrusted with a public office by the people and was performing a fiduciary function on behalf of the citizens of the country. It was the former finance minister who was in dereliction of his duty to discharge his functions honestly if the allegations are found to be true.
Instead of alleging vendetta, the accused should prepare their case in court, where both of Karti's parents are senior advocates, and should ideally be able to get justice.
Lastly, Karti and his family should be the last people to make an allegation like this. It may be recalled here that Karti had an ordinary citizen arrested for merely tweeting against him, back in 2012, when his father held the reigns of power.
The author is a research fellow with the Department of Humanities and Social Sciences at IIT Bombay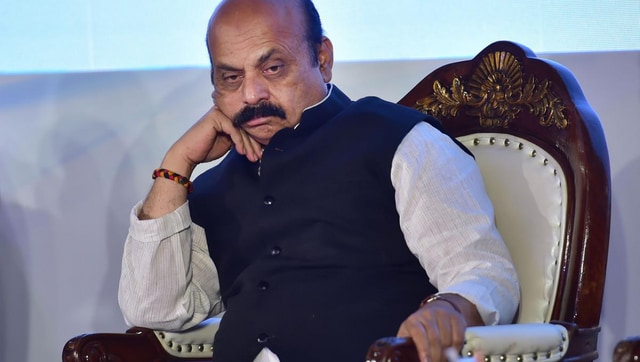 Politics
Besides running the PayCM campaign against the Bharatiya Janata Party, Congress in Karnataka has been targetting BJP ministers who have allegedly been part of scams
Politics
Ahead of his youth rally in Himachal Pradesh, Congress on Friday attacked Prime Minister Narendra Modi saying he must answer why the BJP-led government failed to address issues of unemployment and the debt the state's burdened with.
Explainers
Amarinder Singh joins the BJP in Punjab, what does it mean for the future of politics in the state? Tune in to find out