Rationalist MM Kalburgi's cold blooded killing shocks Karnataka's literary capital
Last year, the police had filed a case against him for allegedly hurting the sentiments of Hindus after he criticized idol worship.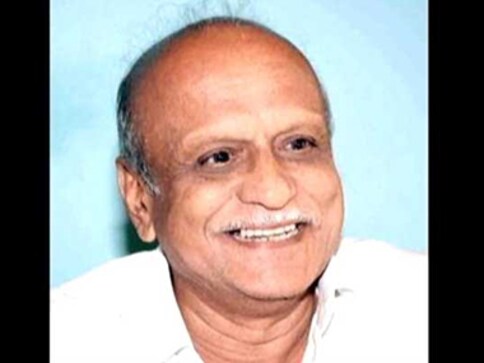 By Aravind S Kamal
Dr MM Kalburgi (78), renowned Kannada writer, research scholar and rationalist has entered the history books as the first litterateur from Karnataka to be shot dead allegedly for his views on idol worship and Hindu rituals. Though no group or persons have claimed responsibility for shooting Dr Kalburgi at point blank range at his home on Sunday morning, initial reports suggest that right-wing activists might be involved.
People and political leaders in Dharwad, the literary capital of Karnataka that has produced the highest number of Jnanpith awardees in Kannada, are still in a state of shock and disgust. For, this kind of cold-blooded murder targeting litterateurs was unheard of Karnataka till date.
Born in Vijayapura (Bijapur) district in 1938, Dr Kalburgi studied Kannada literature and taught at the Department of Kannada, Karnatak University, Dharwad, one of the oldest universities in Karnataka. He was also the vice-chancellor of the Kannada University, Hampi, Ballari (Bellary) district. He had won several important awards, including those from Central Sahitya Academy, Karnataka Sahitya Academy, Pampa Award, Nadoja Award and Nrupathunga Award.
He had authored over 100 books in Kannada and was a natural orator too. He was considered an authority on Vachana literature (propagated by the 12th Century philosopher and social reformer Basavanna). In fact, Basavanna was opposed to religion, religious practices and Brahminical rituals. Followers of Basavanna are called Lingayats in Karnataka and Dr Kalburgi belonged to the same community. Of late, Dr Kalburgi had developed a penchant for such subjects and they reflected in his public speeches, which led to anger among a section of society.
Last year, the police had filed a case against him for allegedly hurting the sentiments of Hindus after he criticised idol worship quoting a literary work of another celebrated writer and Jnanpith awardee late Dr UR Ananthamurthy. Not to be cowed down by such intimidations, Dr Kalburgi continued his campaign against idol worship and Brahminical rituals.
His home in Dharwad town was targeted by miscreants, who pelted stones and bottles. In another instance, activists disturbed his public speech when he raised the issue of idol worship. For the last eight months, the police had deployed personnel outside his home and they also accompanied him wherever he went, as he faced threats because of his comments. The litterateur had never revealed in public whether he received any threats directly or indirectly.
Only 15 days ago, he requested the police to withdraw the special protection given to him. On Sunday morning, at around 7.40 am, two youths knocked his door and his unsuspecting wife ushered them in. Introducing themselves as students of the professor, they entered his room and shot him twice in his forehead. Before Dr Kalburgi's wife could come to her senses, the youths had fled on their motorbike.
While the circumstances leading to his death suggest that some rabid elements could be behind the incident, the police have not issued any official statement because they do not have any clues as of now. That a litterateur has been targeted in Karnataka for his sharp criticism of idol worship is something that has bewildered the police.
Dr Kalburgi led a content life with all his children pursuing different professions. There were absolutely no family feuds or property disputes that can provide different motives to the murder.
The police have to start probing the case from the scratch. Another hurdle for the police is that there were no official complaints or incidents involving right wing activists against Dr Kalburgi in the last six months. Establishing a motive for the murder will be a major challenge. The police have to rely on the description of the killers to be provided by Dr Kalburgi's wife, who is still in shock.
The gruesome killing of Dr Kalburgi has already sparked widespread protests across Karnataka and the police has brought the situation under control. Now, there are calls to observe a bandh in North Karnataka district to condemn the killing.
World
The explosion resulted in the death of a Pakistani national and two Indian nationals, and six others sustained mild to moderate injuries, said the state news agency of UAE
Lifestyle
Sakkare acchu in Kannada, which translates to sugar moulds, is a sugar candy that is a traditional dish prepared for the Makara Sankranti festival.
India
Renuka Shinde and Seema Gavit were convicted by the Kolhapur Sessions Court for the kidnappings of 13 children and killing five of them brutally between 1990 and 1996, and sentenced to death in 2001