Judicial transparency: Delhi HC dismisses plea seeking audio, video recording of court proceedings
In a setback to supporters of transparency in judiciary, Delhi HC has dismissed a plea of a lawyer seeking audio and video-recording of court proceedings
New Delhi: In a setback to the supporters of greater transparency in the working of the judiciary, the Delhi High Court has dismissed a plea of a lawyer seeking to audio and video record the court proceedings.
Justice C Hari Shankar also pulled up the Delhi-based lawyer for levelling allegations against a senior counsel, advising him to be "more temperate and civilised in his communications, oral as well as written".
It imposed a cost of Rs 20,000 on the lawyer and directed it to be deposited in the prime minister's relief fund within two weeks.
The application for audio and video recording or transcription by multiple court stenographers at the lawyer's expense was moved during the hearing of a private dispute between him and another person.
The lawyer had contended that the pleadings of the petitioner and his counsels were contrary to the facts on record and hence, the proceedings were required to be audio or video recorded.
The court, however, refused to accept the contention observing that such allegations were supposed to be pleaded and argued before it.
"There is no requirement whatsoever, either in fact or in law, for audio or video recording of the proceedings merely for this reason," it said.
The court added that even if it were to be assumed that the pleadings in a given case or arguments advanced before the court therein were contrary to the record, or even patently perjurious in nature, that would not make out a case for directing audio or video recording of the proceedings.
"It is always open to every litigant to produce all evidence available with her or him in rebuttal of the stand taken by the opposite party or to point out, on the basis thereof, the unfairness or even falsehood of such a stand. These are matters for argument and evidence and cannot be a basis to claim that the proceedings require to be audio or video recorded," the court observed.
It, however, inquired from the counsel appearing for the respondents whether they were open to video recording of the proceedings. The counsel responded in the negative.
"In the circumstances, the present application seeking video recording of the proceedings before this court or transcribing of the proceedings by multiple court stenographers is dismissed with costs," the court added.
India
The court, hearing petitions challenging exception to marital rape under India's sexual assault laws, said that it was 'difficult to appreciate' that rape affects only unmarried women's dignity
India
Senior advocate Raj Shekhar Rao, who is appointed as an amicus curiae to assist the court, argued that husband and wife are "two equals before the law" and there is no reason "why husband's desire to have sex trump the wife's desire not to"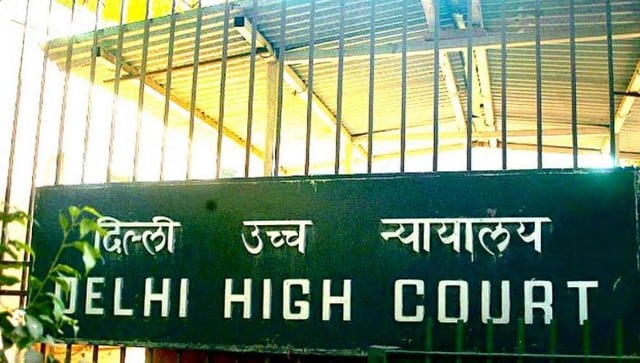 India
The petitioners have challenged the constitutionality of the marital rape exception under Section 375 IPC (rape) on the ground that it discriminated against married women who are sexually assaulted by their husbands